NDOGS Meeting – National Directors of Graduate Studies in Pharmacology and Physiology
SCROLL DOWN FOR HISTORICAL MEETING INFORMATION
2020 NDOGS Meeting
We are in the midst of planning the 2020 NDOGS (National Directors of Graduate Studies) Meeting at Vanderbilt University in Nashville, TN.  Stay tuned for additional information.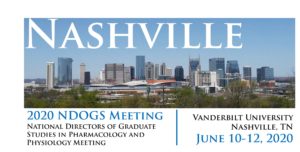 Attending the Meeting:
STEP ONE: Register for the meeting
For your security, Iris Registration requires new registrants to create a login. After clicking on the above link, please click "Sign Up" and use your email and a password to create your login. Once you confirm both email and password you can begin registration.
STEP 2: Make your room reservation
Meeting Contacts:
Organizing Committee:
Joey Barnett, Vanderbilt University
Gundula Bosch, Johns Hopkins University
Ryan Downey, Georgetown University
Karen Gieg, Vanderbilt University
William  Jackson, Michigan State University
Evangeline Motley, Meharry Medical College
Marvin Nieman, Case Western Reserve University
Jeffrey Osborn, University of Kentucky
Kathryn Sandberg, Georgetown University
Scheduled Speakers – Under construction
Additional Resources:
About Nashville
About Vanderbilt
Meeting Sponsors: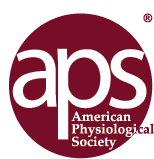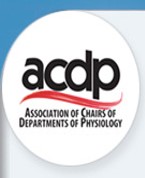 Coming 

So

on:
Meeting Schedule (TBA)
Sessions/Events (link)
Meeting Sponsors (link)
Meeting Participants (secure link)
Meeting Presentations (secure link)
---
Historical Meeting Information