NDOGS Meeting – National Directors of Graduate Studies in Pharmacology and Physiology
SCROLL DOWN FOR HISTORICAL MEETING INFORMATION
The 2020 National Directors of Graduate Studies (NDOGS) Meeting was to take place in Nashville in June. Joey Barnett, Ph.D. (Vanderbilt University) had led our organizing committee to develop an outstanding program with the theme of "Changing the Culture of Graduate Education".
We are leveraging this momentum into an online seminar series with the goal of sharing innovations and creating a community of educators across institutions:
When: The second Thursday of each month at noon (Eastern Time) beginning June 11.
Format: 30 min presentation with discussion
Platform: Zoom (click to join)
Additional Information can be found at this link (recommend bookmarking this site).
June 11:
Janet L. Branchaw, Ph.D.
Assistant Professor, Department of Kinesiology, School of Education, University of Wisconsin-Madison
Title: Reassess – Realign – Reimagine: Pivoting to Remote Research Mentoring
Summary: Developing new strategies to mentor research trainees in remote working environments will help to keep their academic and research careers on track as well as support their research productivity during the COVID-19 era. This webinar will introduce a three-step process derived from evidence-based approaches that research training programs can use to support their research mentors and trainees to reassess, realign and reimagine their mentoring relationships in ways that enhance the effectiveness of the relationship both now and in the future.
Dr. Branchaw Bio:
Janet L. Branchaw is an Assistant Professor of Kinesiology in the School of Education and the Faculty Director of the Wisconsin Institute for Science Education and Community Engagement (WISCIENCE) at the University of Wisconsin–Madison. Her research and programming focus on the development, implementation, and evaluation of innovative approaches to science education at the undergraduate and graduate levels, with special emphasis on research training and mentoring, assessment of student learning, and broadening participation in science.
July 9:
John Laffan, PhD and Isaah Vincent, PhD
Scientific Review Officers- NIGMS
Topic: Criteria for review of T32 applications.
August 13:
Wayne McCormack, PhD
Professor, U of Florida
Topic: Competency-Based PhD Training
September 10:
Jen Heemstra, PhD
Associate Professor, Emory University
Topic: Mental Health and Professional Development
Available dates:
October 8, November 12, December 10, and into 2021
---
2020 NDOGS Meeting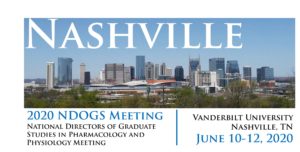 2020 Meeting Organizing Committee:
Joey Barnett, Vanderbilt University
Gundula Bosch, Johns Hopkins University
Ryan Downey, Georgetown University
Karen Gieg, Vanderbilt University
William  Jackson, Michigan State University
Evangeline Motley, Meharry Medical College
Marvin Nieman, Case Western Reserve University
Jeffrey Osborn, University of Kentucky
Kathryn Sandberg, Georgetown University
2020 Meeting Sponsors: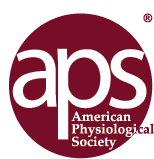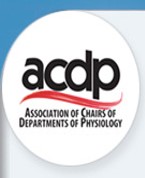 ---
Historical Meeting Information