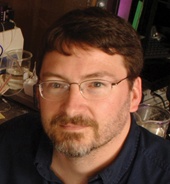 Danny Winder, Ph.D.
Professor of Molecular Physiology and Biophysics
Bixler-Johnson-Mayes Chair, Basic Sciences

---
: 750A Robinson Research Building
Nashville, Tennessee - 37232-0615
Wills TA, Klug JR, Silberman Y, Baucum AJ, Weitlauf C, Colbran RJ, Delpire E, 

Winder DG

. 

GluN2B subunit deletion reveals key role in acute and chronic ethanol sensitivity of glutamate synapses in bed nucleus of the stria terminalis

. 

Proc. Natl. Acad. Sci. U.S.A [print-electronic]

. 2012 Jan 1/31/2012; 109(5): E278-87. PMID: 22219357, PMCID: PMC3277158, PII: 1113820109, DOI: 10.1073/pnas.1113820109, ISSN: 1091-6490.

Lindsley CW, Bates BS, Menon UN, Jadhav SB, Kane AS, Jones CK, Rodriguez AL, Conn PJ, Olsen CM, 

Winder DG

, Emmitte KA. 

(3-Cyano-5-fluorophenyl)biaryl negative allosteric modulators of mGlu(5): Discovery of a new tool compound with activity in the OSS mouse model of addiction

. 

ACS Chem Neurosci

. 2011 Aug 8/17/2011; 2(8): 471-82. PMID: 21927650, PMCID: PMC3172161, DOI: 10.1021/cn100099n, ISSN: 1948-7193.

Gustin RM, Shonesy BC, Robinson SL, Rentz TJ, Baucum AJ, Jalan-Sakrikar N, 

Winder DG

, Stanwood GD, Colbran RJ. 

Loss of Thr286 phosphorylation disrupts synaptic CaMKIIa targeting, NMDAR activity and behavior in pre-adolescent mice

. 

Mol. Cell. Neurosci [print-electronic]

. 2011 Aug; 47(4): 286-92. PMID: 21627991, PMCID: PMC3149813, PII: S1044-7431(11)00112-6, DOI: 10.1016/j.mcn.2011.05.006, ISSN: 1095-9327.

McElligott ZA, Klug JR, Nobis WP, Patel S, Grueter BA, Kash TL, 

Winder DG

. 

Distinct forms of Gq-receptor-dependent plasticity of excitatory transmission in the BNST are differentially affected by stress

. 

Proc. Natl. Acad. Sci. U.S.A [print-electronic]

. 2010 Feb 2/2/2010; 107(5): 2271-6. PMID: 20133871, PMCID: PMC2836642, PII: 0905568107, DOI: 10.1073/pnas.0905568107, ISSN: 1091-6490.

Matthies HJ, Han Q, Shields A, Wright J, Moore JL, 

Winder DG

, Galli A, Blakely RD. 

Subcellular localization of the antidepressant-sensitive norepinephrine transporter

. 

BMC Neurosci

. 2009; 10: 65. PMID: 19545450, PMCID: PMC2716352, PII: 1471-2202-10-65, DOI: 10.1186/1471-2202-10-65, ISSN: 1471-2202.

Olsen CM, Huang Y, Goodwin S, Ciobanu DC, Lu L, Sutter TR, 

Winder DG

. 

Microarray analysis reveals distinctive signaling between the bed nucleus of the stria terminalis, nucleus accumbens, and dorsal striatum

. 

Physiol. Genomics [print-electronic]

. 2008 Feb 2/19/2008; 32(3): 283-98. PMID: 17911379, PII: 00224.2006, DOI: 10.1152/physiolgenomics.00224.2006, ISSN: 1531-2267.

Morozov A, Muzzio IA, Bourtchouladze R, Van-Strien N, Lapidus K, Yin D, 

Winder DG

, Adams JP, Sweatt JD, Kandel ER. 

Rap1 couples cAMP signaling to a distinct pool of p42/44MAPK regulating excitability, synaptic plasticity, learning, and memory

. 

Neuron

. 2003 Jul 7/17/2003; 39(2): 309-25. PMID: 12873387, PII: S0896627303004045, ISSN: 0896-6273.

Winder, D.G. and Kandel, E.R. Genetic strategies for the study of hippocampal-based memory storage. In: J.J. Bolhuis (Ed.) Brain Mechanisms of Perception, Learning and Memory: Essays for Gabriel Horn. Oxford University Press. Oxford. 2002.

Malleret, G., Haditsch, U., Genoux, D., Jones, M., Bliss, T.V.P., Vanhoose, A.M., Weitlauf, C., Kandel, E.R., Winder, D.G. and Mansuy, I.M. 

Inducible and reversible enhancement of learning, memory storage and long-term potentiation by genetic inhibition of calcineurin

. 

Cell 

. 2001; 104: 675-86.

Conn, P.J., Bradley, S.R., Macek, T.A., Winder, D.G. and Gereau, R.W. F. Moroni, F. Nicoletti, and D.E. Pellegrini-Giampietro (Eds.). Physiological roles of multiple metabotropic glutamate receptor subtypes in the hippocampus. Metabotropic Glutamate receptors and Brain Function. Portland Press Ltd. London. 1997; 87.

Conn, P.J., Chung, D., Winder, D.G., Gereau IV, R. and Boss, V. T.W. Stone (ed.). Biochemical transduction systems operated by excitatory amino acids. CNS Neurotransmitters and Neuromodulators: Glutamate, CRC Press, Boca Raton, FL. 1995; 181-99.

Conn, P.J., Gereau, R.W. IV and Winder, D.G. P.J. Conn and J. Patel (eds.). Roles of metabotropic glutamate receptors in regulating neural circuits and animal behavior. The Metabotropic Glutamate Receptors, Humana Press, Totowa, NJ. 1995; 195-229.
---