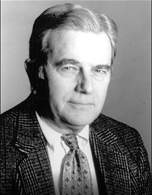 Joel G. Hardman, Ph.D.
---
Joel G. Hardman served as Chair of the Department of Pharmacology from 1975-1990, establishing the department as a premier place for research and training in pharmacology.  A major reason for the success of the Training Program in Pharmacological Sciences was Dr. Hardman's personal involvement in the mentoring of each graduate student.  He expected each student to perform at their best and created an intellectual environment that fostered the scientific growth and critical thought of students, postdoctoral fellows and faculty colleagues.
Joel G. Hardman received his Ph.D. degree in Pharmacology from Emory University in 1964.  He came to Vanderbilt to be a postdoctoral fellow with Earl Sutherland.  After his early work on cyclic AMP as a second messenger, carried out in Sutherland's laboratory, Dr. Hardman went on to discover guanylate cyclase, the enzyme responsible for synthesizing cyclic GMP from GTP.  This discovery led to the appreciation that cGMP, like cAMP, can serve as an intracellular second messenger.  He rose through the ranks to become Professor of Physiology in 1972.  His creative and incisive mind, which contributed to his discoveries, also served him well in his role as teacher and mentor.  In 1975, he was appointed as Chair of Pharmacology, and in 1991 was named Associate Vice-Chancellor for Health Affairs.
Dr. Hardman is internationally recognized as an outstanding scientist, educator and administrator.  In 1992, Dr. Hardman became Co-Editor-In-Chief of the major text in pharmacology, Goodman and Gilman's "The Pharmacological Basis of Therapeutics", which is published in many languages worldwide.  He served as President of the American Society for Pharmacology and Experimental Therapeutics from 1993 to 1994.
Our graduate students in pharmacology named their annual forum the Joel G. Hardman Student-Invited Pharmacology Forum in recognition of Dr. Hardman's sustained interest in the training of young scientists.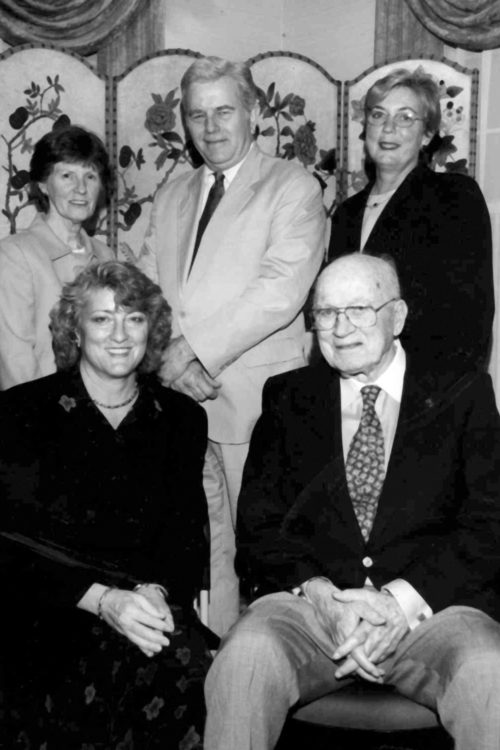 ---