About the Program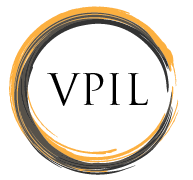 The VPIL experience consists of three major elements that foster interdisciplinary learning:
Summer Immersion
During the orientation days, you'll virtually meet the entire VPIL cohort—roughly 40 students each year—and your own student team. Expert speakers will lead sessions about group dynamics, social determinants of health, and the patient experience. At the end of orientation, you'll be matched with the clinic you'll be working with over the next year.
Clinical Experience
Your team will spend most Wednesday afternoons in the clinic, working under the guidance of an attending provider, called a "preceptor."
Instead of simply shadowing a medical professional, you'll actively contribute to ongoing patient care, including health coaching and medication reconciliation. You'll arrange for needed laboratory and imaging studies, contact consultants, and access community resources when necessary. On some clinic days, your team will conduct home visits, group visits, and patient education sessions.
Throughout it all, you'll learn how to work in an interprofessional team setting, collaborating with the members of your team to provide the best medical care possible to the patients you serve.
The Classroom Curriculum
Roughly 2-3 afternoons a semester, you'll attend a classroom seminar led by Vanderbilt faculty to debrief on your clinical experiences and hear from outside speakers on topics like social and behavioral determinants of health, systems of care, and community health. You'll learn how to measure patient outcomes, apply quality indicators and devise both rapid cycle and long-term improvement projects.
You'll also get the chance to train in simulations at Vanderbilt's Center for Experiential Learning and Assessment (CELA), treating specially simulated situations created by your faculty advisors.