Equipment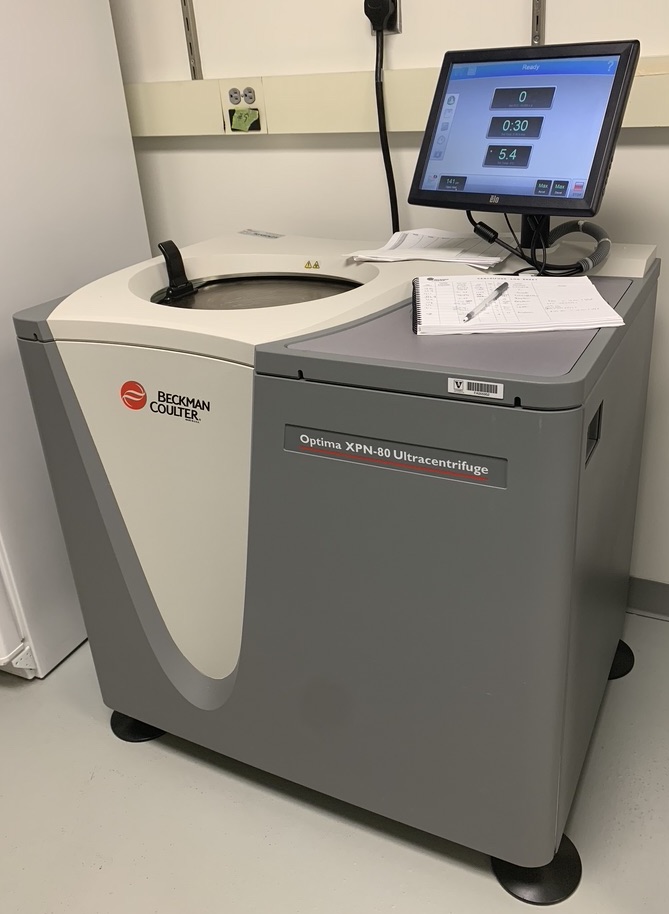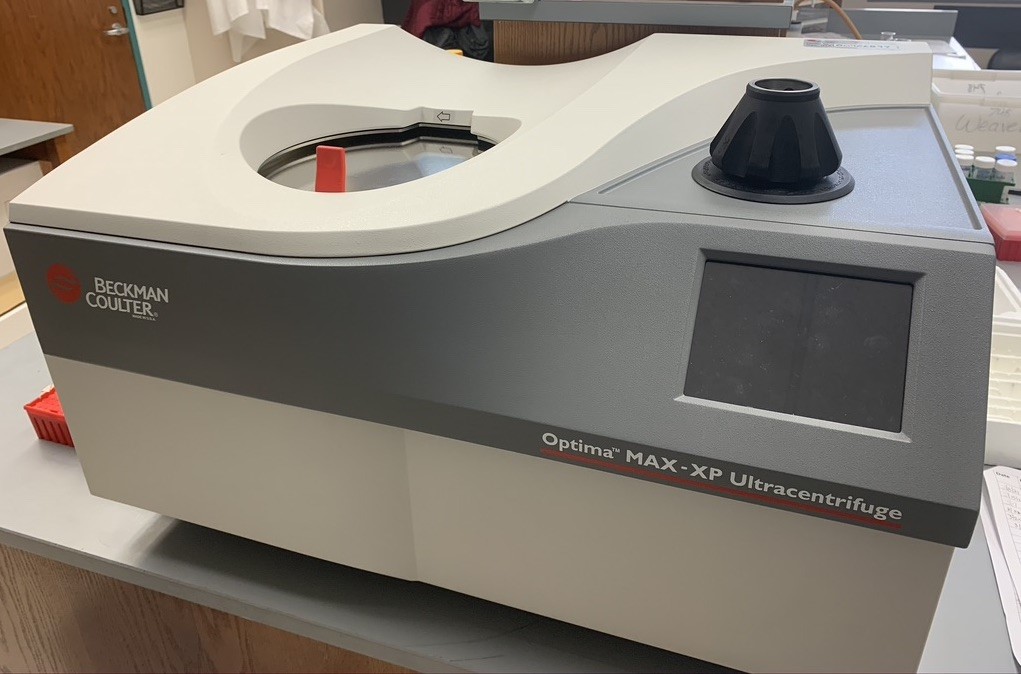 Beckman Coulter Optima XPN 80 – IVD Floor Ultracentrifuge and Optima Max XP Tabletop Ultracentrifuge
The Beckman Coulter Optima XPN 80 – IVD and Optima Max XP are exceptionally designed for our state-of-the-art density gradient extracellular vesicle preparations that require a series of high speed ultracentrifugation steps for optimal separation and refinement of vesicle populations.
The Optima XPN 80 – IVD floor ultracentrifuge is equipped with SW 40 Ti and SW 32 Ti swinging bucket rotors, and a 45Ti fixed-angle rotor.
The Optima Max XP tabletop ultracentrifuge is equipped with a TLA-110 28° fixed-angle rotor and a TLA100.3 30° fixed angle rotor.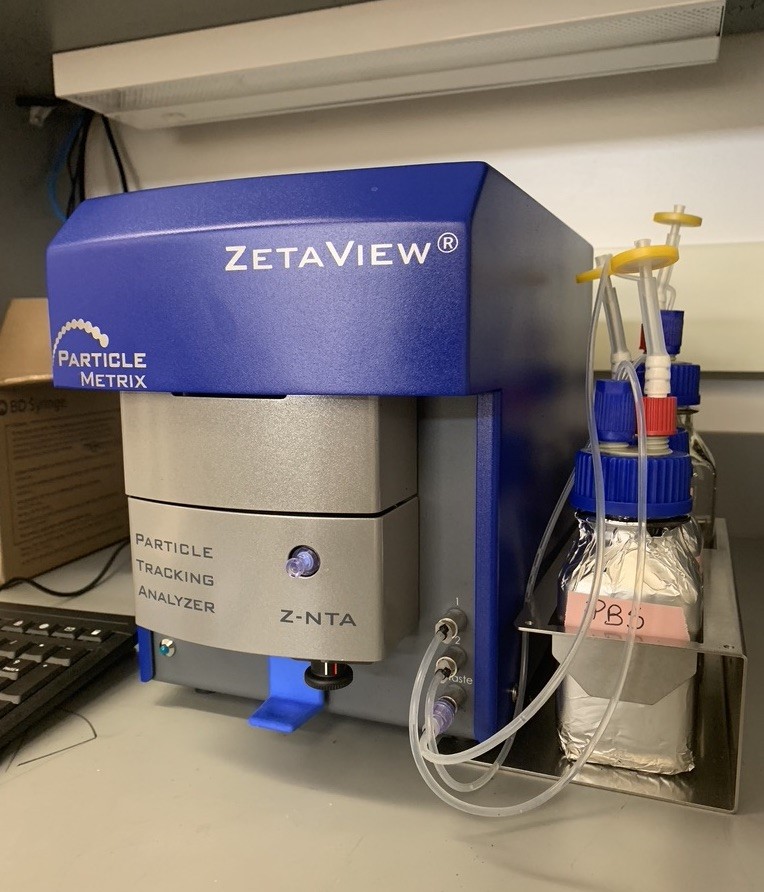 ZetaView® Multiple Parameter Particle Tracking Analyzer
The ZetaView® is a nanoparticle tracking analysis (NTA) instrument that counts and tracks each individual particle in a sample field using laser scattering video microscopy. Based on the Brownian motion of particles both individually and in relation to one another, we obtain high resolution size distributions, concentrations and zeta potential distributions for exosomes, microvesicles and extracellular vesicles. Equipped with a 488 nm laser, tracking of subpopulations of EVs is also accomplished using Alexa Fluor 488-conjugated antibodies.
For general information about equipment training and access, please contact the Program Manager, Renee Dawson renee.dawson@vanderbilt.edu
For Ultracentrifuge training, please contact Samantha Beck samantha.beck@vanderbilt.edu 
For ZetaView® training and use, please contact Patty Ozawa patricia.midori.murobushi.ozawa@vanderbilt.edu