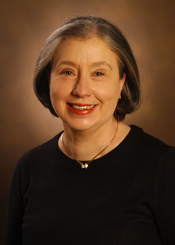 Sharron H. Francis, Ph.D.
Graduate Student, Assistant, Research Associate, Research Professor and Adjunct Professor, Molecular Physiology and Biophysics, 1975-Present

---
Dr. Francis worked as a close scientific colleague with Dr. Jackie Corbin, forming a scientific partnership that lasted for 37 years.  Together they studied how cyclic nucleotides mediate the effects of hormones, neurotransmitters, and other agents on many biological processes.  She is widely recognized for her studies of phosphodiesterases, and specifically for helping to purify and characterize PDE5, the enzyme that degrades cyclic GMP and is the site of action of drugs used to treat erectile dysfunction.
---