T32 Training Program in Environmental Toxicology
The Training Program in Environmental Toxicology (NIH T32 ES007028) is a long-standing program at Vanderbilt University and has been funded continuously for over 40 years. This interdisciplinary program supports seven predoctoral and six postdoctoral trainees and emphasizes molecular aspects of toxicology related to environmental health.  The faculty preceptors are drawn from individuals with appointments in Biochemistry, Biological Sciences, Chemistry, Immunology, Medicine, Microbiology, Neurology, Pathology, Pediatrics, and Pharmacology all of whom train postdoctoral fellows.
Graduate students in the program obtain degrees through the mentioned disciplines.  Considerable emphasis is placed upon research rotations, the thesis research itself, and participation in seminars, journal clubs, and joint research meetings.  There are also numerous opportunities for learning operation and application of instrumental systems in research. Major research areas of the preceptors include oxidative damage, DNA damage and genetic instability, maintenance of genomic integrity, enzymatic biotransformation and reactions of electrophiles, and Neurotoxicity.  Molecular toxicology is recognized as a strong program, and the institution has continued its commitment to making Vanderbilt a leading center for training in this area.
For information, please contact:

Primary contact:
Frederick P. Guengerich, Ph.D
f.guengerich@vanderbilt.edu
Phone: (615) 322-2261
Director, Vanderbilt Training Program in Environmental Toxicology
Professor of Biochemistry, Tadashi Inagami Professor of Biochemistry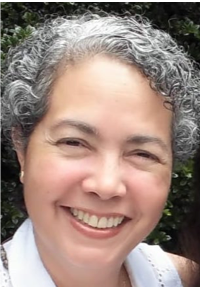 Secondary contact:
Marlin Avila-Andino, MBA
Senior Grant Manager
marlin.avila-andino@vanderbilt.edu
Phone: (615) 322-8604
Office of Biomedical Research Education and Training (BRET)