Simple Beginnings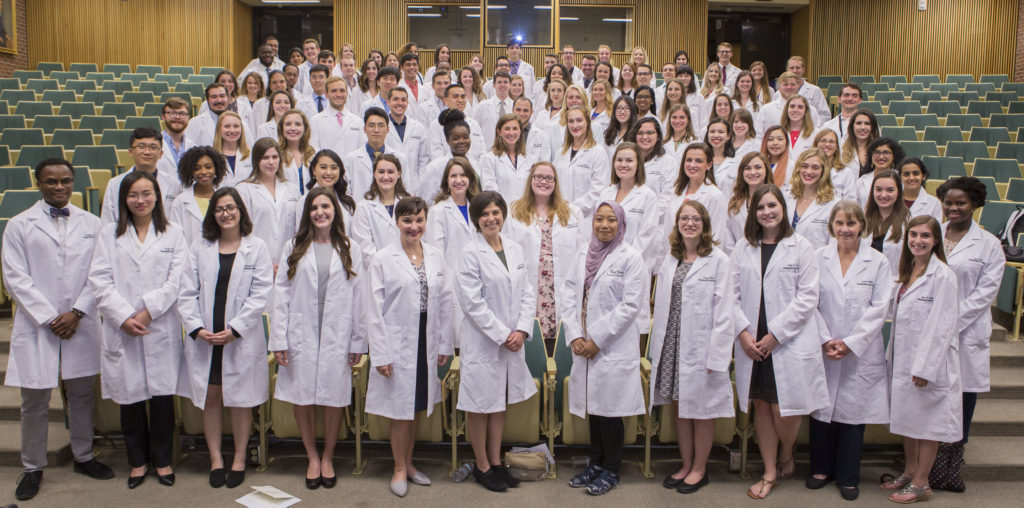 The annual Simple Beginnings Ph.D. Lab Coat Ceremony commemorates the advent of the new class of doctoral students at Vanderbilt University. Doctoral students, who are beginning training programs within the School of Medicine and the School of Nursing, receive a lab coat and well wishes as they begin their studies.
The ceremony is made possible by the generous support from individual alumni, faculty, and other supporters' donations. To give to the Simple Beginnings fund, follow this link to the online giving form.
This year's ceremony will be held virtually on the afternoon of Friday, September 4, 2020. Register for the event to watch the afternoon's festivities, beginning at 2pm.
To support Simple Beginnings, we welcome your gifts — large and small — to the
All gifts will be acknowledged and are tax deductible.

Explore previous years' Simple Beginnings festivities using the links below.