For Covid-19 Return to Campus information for Postdocs: Click Here
The Biomedical Research Education and Training (BRET) Office assists biomedical postdoctoral fellows during their training at Vanderbilt University (VU) and Vanderbilt University Medical Center (VUMC). For general postdoc information, information on postdoctoral benefits, policies, and procedures, and event listings please visit the Office of Postdoctoral Affairs (OPA).
The BRET Office meets with postdoctoral candidates upon faculty request and with new postdoctoral fellows focusing on the resources available to them during their time as a postdoc, including resources to aid in developing writing and presentation skills.
ASPIRE Cafe for Postdoctoral Fellows is a bi-monthly meeting specifically designed for postdoctoral fellows to learn more about the Vanderbilt ASPIRE Program and to explore topics in career development and professionalism.
The annual survey in The Scientist consistently ranks Vanderbilt as one of the best places for postdocs to work in the United States. Whether you are a prospective postdoctoral fellow considering a move to Nashville or a current postdoctoral fellow seeking assistance, we are here to offer our support.
All new biomedical postdoctoral fellows and trainees should email sompostdocs@vanderbilt.edu to set up a short (about 20 minutes) introductory meeting in the BRET Office of Postdoctoral Affairs, 340 Light Hall, to discuss the resources of our office.
This Introductory Meeting is separate from OPA Orientation, the VUMC New Staff Orientation or the Visa orientation in the Student Life Center, mandatory for postdoctoral visa holders.
For Vanderbilt University Postdocs, please visit the Office of Postdoctoral Affairs Onboarding Webpage for more information leading up to your arrival on campus.
For Vanderbilt University Medical Center Postdocs, please work with your department or email SOMPostdocs@vanderbilt.edu to schedule your new staff orientation.
If you would like to be added to the BRET Postdoc email list, please email sompostdocs@vanderbilt.edu.
To Departing Biomedical or VUMC Postdocs: Please complete the Exit Survey.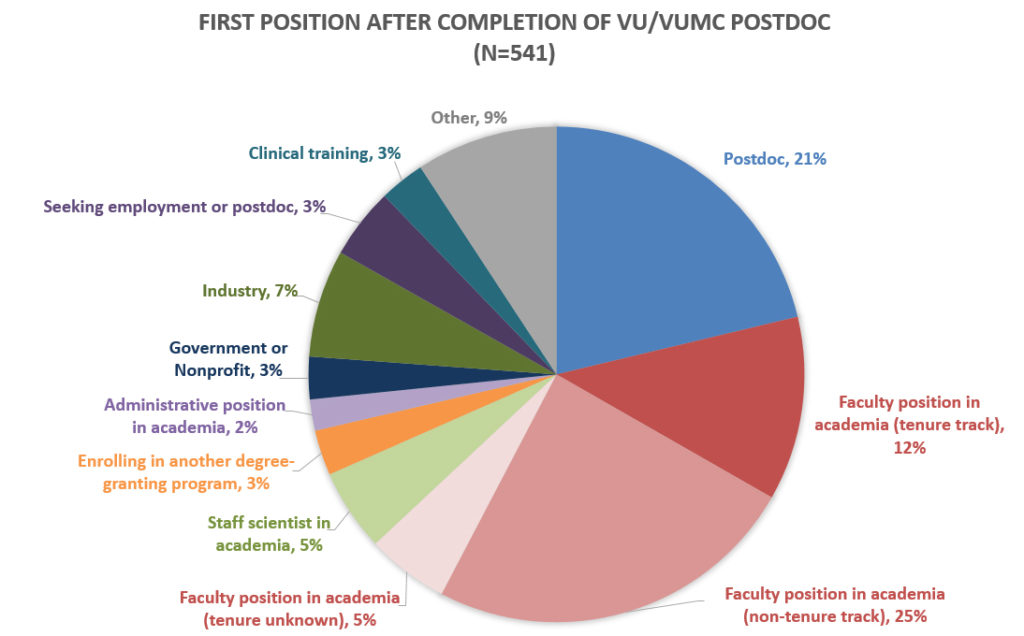 BRET Office Postdoctoral Contacts
Kathy Gould, PhD Senior Associate Dean
Aaron Howard
Phone: 615-875-9050
Email: SOMPostdocs@Vanderbilt.edu
340 Light Hall