Core Facilities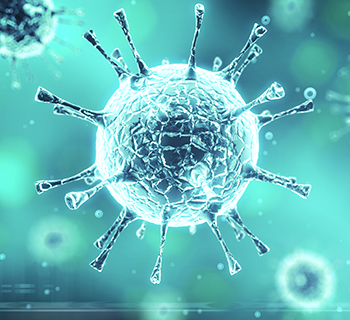 Vanderbilt has a rich assortment of core facilities that provide access to techniques and equipment at the frontiers of biomedical research. Researchers have rapid and reliable access to a wide spectrum of support facilities that make doing chemical biology research at Vanderbilt a seamless, in-house operation. Synthesis of small molecules for the biologist, antibody production for use by chemists, rapid identification of structure using NMR and MS facilities, high level modeling of protein-drug interactions and final proof of concept using the HTS core are all part of the collaborative, interdisciplinary work environment at the VICB. The VICB operates:
Small Molecule NMR Core
This core facility provides researchers access to five modern superconducting Bruker nuclear magnetic resonance (NMR) spectrometers ranging from field strengths of 7.1 T (300 MHz for 1 H) to 14.1 T (600 MHz for 1 H).
Researchers can acquire both routine one-dimensional as well as sophisticated two-dimensional NMR experiments. Facility users have access to all spectrometers and are trained to be self-sufficient users. However, the NMR staff is available for assistance should issues arise while operating the instrument or if researchers would like to discuss specific NMR questions related to their research.  Visit the Small Molecule NMR Core
Antibody and Protein Resource Core
The Vanderbilt Antibody and Protein Resource Core (VAPR) is a university research facility that operates under the auspices of the Vanderbilt Institute of Chemical Biology.
VAPR personnel are experienced in the design, development and analysis of a wide range of cell-based reporter and immunological assays used to identify, isolate, and characterize monoclonal antibodies.  Visit the Antibody and Protein Resource Core
High-Throughput Screening Core
The High-Throughput Screening Facility utilizes state-of-the art lab automation for sample storage, retrieval, and liquid handling and high-throughput plate readers, data management and analysis software to screen and interrogate chemical libraries.
Libraries include 150,000 compounds selected to represent the chemical diversity of more than 1,000,000 MRSF accessible compounds and recombinant phage-displayed antibody libraries (~ 2.9 x 109 members) to identify reagents for use in research, diagnostic or therapeutic applications. Visit the High-Throughput Screening Core
Molecular Design and Synthesis Center
The practice of chemical synthesis allows access to known and/or newly designed
chemical structures, including those with biological functions. The Vanderbilt Institute of
Chemical Biology chemical synthesis core was founded in 2008 and renamed "Molecular
Design and Chemical Synthesis Center" in 2021. Visit "Molecular Design and Chemical
Synthesis Center.  Visit the Molecular Design and Chemical Synthesis Center