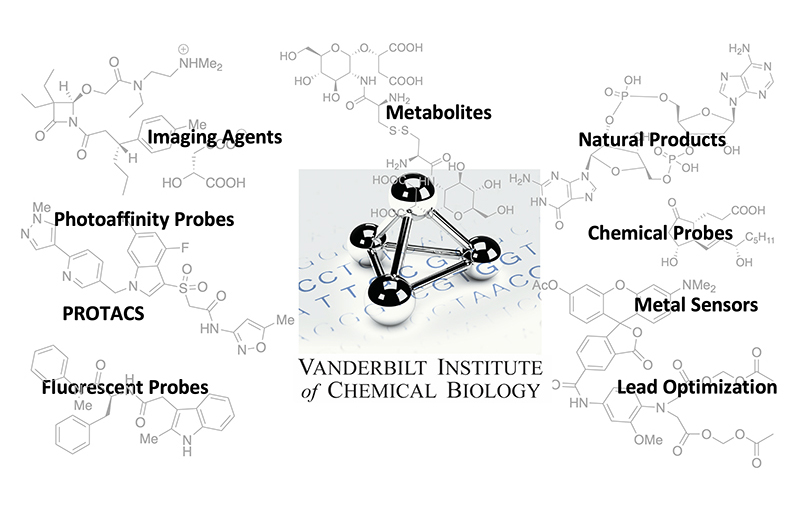 The Chemical Synthesis core was established within the Vanderbilt Institute of Chemical Biology to support organic and medicinal chemistry needs of Vanderbilt Investigators. The Chemical Synthesis core was renamed "Molecular Design and Synthesis Center" (MDSC) in 2021. The renaming reflects the significant and growing intellectual and technical input into projects spanning design and synthesis of functional probes through "lead optimization". Reflective of the contributions and impact of MDSC scientists to research programs, staff members are frequent co-authors on research publications and co-inventors on awarded patents. Most impressive is the broad scope of organic compounds the MDSC has provided since its founding. Examples are provided below and cataloged in the VICB Compound Library.
Examples of molecular synthesis and design
Pathway modulating probes
Synthesis and design of chemical biology probes
Including (Photo)affinity; Fluorescent; PROTACS
Natural and unnatural amino acid and peptides
DNA and adducted DNA
Isotopically Labeled Standards
Natural Products
Large scale synthesis
See our published review article.
Other
HPLC Purification
Quality control: NMR and LC-MS analysis