Poster Printing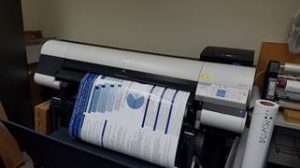 In 2003, we began offering a non-profit poster printing service for affiliates of Vanderbilt's biomedical sciences graduate programs. Our low cost, fast turnaround time, and convenient location quickly made us a popular printing service. We now find that it is not unusual for us to print dozens of posters in the days before large scientific meetings. To avoid disappointment, submit posters for printing at least two business days before they are required, and we strongly suggest you allow additional time before large conferences. Our printing service has been top-rated because of its low cost and convenient location, and we need to implement this policy to continue printing posters in a timely fashion. As always, posters print on a first-come, first-served basis, and faculty can submit the sign in their finalized form according to the Technical Specifications.
Contact Information:
Karen H. Perry, Printing Project Coordinator
Vanderbilt Basic Sciences Poster Printing Core
307 Light Hall
Nashville, TN 37232-0301
Phone: 615-322-3835
karen.perry@vanderbilt.edu
Hours of Operation for the Basic Sciences Poster Printing Services
Basic Sciences Poster Printing Services office hours are 7:00 AM to 3:30 PM Monday through Friday. Would you please plan your poster printing needs to conform with the new hours of operation?  Basic Sciences Poster Printing Services will accept last-minute orders will only be received if scheduling permits.