Leadership
Lawrence J. Marnett
Lawrence J. Marnett, Dean of Basic Sciences, came to Vanderbilt in 1989. He is the Director of the A. B. Hancock, Jr. Memorial Laboratory for Cancer Research, Mary Geddes Stahlman Professor of Cancer Research, Professor of Biochemistry, and Professor of Chemistry. Marnett received his Ph.D. in Chemistry from Duke University in 1973 and did postdoctoral work at the Karolinska Institute and Wayne State University. He began his academic career at Wayne State University where he rose through the ranks to Professor of Chemistry. Marnett's research program focuses on the role of the enzyme cyclooxygenase-2 in cancer and inflammation as well as on the contribution of normal metabolism to the generation of DNA damage and mutation.  His group has used structure-based based approaches in conjunction with medicinal chemistry to design selective cyclooxygenase-2 inhibitors as potential anti-inflammatory, cancer preventive, and anti-angiogenic agents.
Included in the awards Marnett has received are The Wayne State University President's Award for Excellence in Teaching, the American Cancer Society Faculty Research Award, the Sigma Xi Research Award, the Michigan Association of Governing Boards Distinguished Faculty Award, the Wayne State University Distinguished Graduate Faculty Award, an Outstanding Investigator Award from the National Cancer Institute, the Harvey Branscomb Distinguished Professorship, the Stanley Cohen Prize at Vanderbilt University, and the first Founders Award of the American Chemical Society Division of Chemical Toxicology.  He is a Fellow of the American Association for the Advancement of Science.  He is the author of over 450 research publications and 10 patents. He is the founding editor-in-chief of the American Chemical Society journal, Chemical Research in Toxicology. Marnett served as Associate Director of Basic Research of the Vanderbilt Ingram Cancer Center from 1993-2002, became Director of the Vanderbilt Institute of Chemical Biology in 2002, and was named Associate Vice Chancellor for Research and Senior Associate Dean for Biomedical Sciences for the Vanderbilt University Medical Center in 2014.
Kathleen Gould
Kathleen Gould is the Senior Associate Dean for Biomedical Research, Education, and Career Development, the Louise B. McGavock Chair, and Professor in the Department of Cell and Developmental Biology.  Dr. Gould received her A.B. degree in Biochemistry from the University of California, Berkeley and her Ph.D. in Biology from the University of California, San Diego.  From 1988-90, she was a Fellow of the Jane Coffin Childs Memorial Fund for Medical Research at the University of Oxford with Sir Paul Nurse who was awarded a Nobel Prize in 2001. After joining the Vanderbilt faculty, Dr. Gould received the Boehringer-Ingelheim New Investigator Award, the Searle Scholar Award, and was an Investigator of the Howard Hughes Medical Institute from 1994-2013. Elected Fellow of the American Association for the Advancement of Science in 2011, Dr. Gould is also a member of several national professional societies and journal editorial boards, and serves regularly as reviewer for the National Institutes of Health and the Ford Foundation.  At Vanderbilt, Dr. Gould has served in multiple leadership roles including Interim and Vice Chair of the Department of Cell and Developmental Biology, Director of the Vanderbilt International Scholar Program, and Chair of the institutional biomedical/biological sciences internal review committee for limited submission opportunity applications. Dr. Gould is currently Director of Graduate Student Support and Associate Dean for Biomedical Sciences in the School of Medicine and leads Ph.D. trainee career development grants from the National Institutes of Health and Burroughs Wellcome Fund. Dr. Gould's laboratory studies the mechanism and regulation of cell division, blending genetic, biochemical, genomic, structural, proteomic, and live cell imaging approaches to identify and characterize the constituents of the cytokinetic machinery and to discover how post-translational modifications of this machinery ensure the exquisite spatial and temporal control of cell division.
Alyssa Hasty
Alyssa Hasty, Associate Dean for Faculty, has been a member of the faculty in the Department of Molecular Physiology and Biophysics since 2003 and since 2014, she  has been an investigator of the Tennessee Valley Veteran's Administration Research Institute. She is an active member of the Vanderbilt Diabetes Center and the Digestive Diseases Research Center. Alyssa's research interests are in diabetes and obesity, most recently focusing on the role of macrophages in promoting inflammation and insulin resistance in obesity. Alyssa has been very active in mentoring students as Director of Graduate Studies in MPB and faculty as Director of Career Development of the DDRC and Chair of the Women on Track Steering Committee. She is also Faculty Head of House of Murray House. Alyssa is currently participating in the Hedwingam van Ameringen Executive Leadership in Academic Medicine Program at Drexel University.
Charles Sanders
Charles (Chuck) Sanders, Associate Dean for Research, has been on the faculty of the Biochemistry Department since 2002 and is an active member of the Center for Structural Biology. Chuck's research interests focus on the role of membrane proteins, especially with flexible or unfolded structures, in the pathophysiology of cardiovascular and neurologic disorders. Chuck has won many awards for his research including the Hans Neurath Award of the Protein Society and the Stanley Cohen Award of Vanderbilt University School of Medicine. He has been a very active participant on research committees at Vanderbilt (e.g., Co-chair of TIPs Review Panel) and has served on multiple NIH study sections. He was Associate Editor of the journal, Biochemistry, from 2004-2015 and was interim Editor-in-Chief from 2015 to 2016.
Amy Major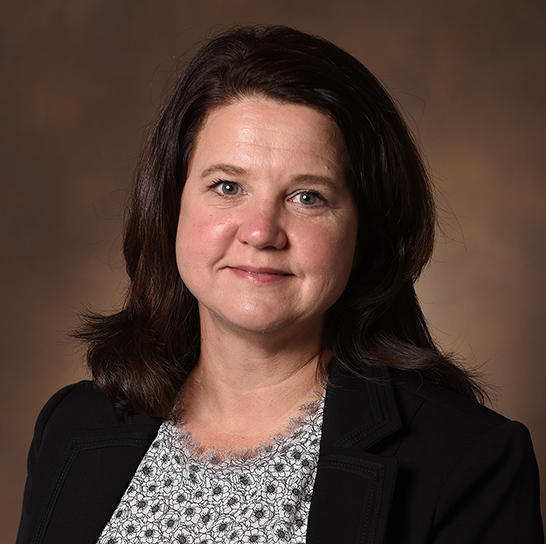 Amy Major, Faculty Director for Vanderbilt Undergraduate Immersion for the School of Medicine joined Vanderbilt's faculty in 2002. The broad research focus of Dr. Major's laboratory is to understand immunological mechanisms of cardiovascular disease, specifically atherosclerosis. Atherosclerosis is the number one cause of mortality in developed countries and it is known that both lipids and immunity play significant roles. Work performed in her laboratory has significantly impacted our understanding of how the immune system modulates atherosclerosis as well as how dyslipidema and the atherosclerotic environment influence normal immune function.