Vanderbilt MPH student tackles COVID -19 infection prevention
by David Cohen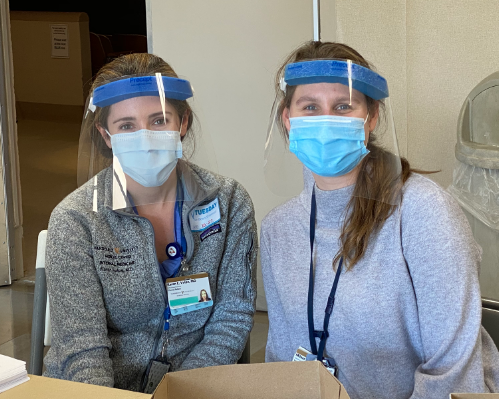 Despite the limitations and fears associated with COVID-19, members of Vanderbilt's MPH class of 2021 ventured into countless community health organizations to understand and improve the experiences of the COVID pandemic.
Milner Staub, M.D. (M.P.H. '21) worked with the VA Tennessee Valley Healthcare System's Infection Prevention Team to combat the COVID crisis. She had the responsibility of developing comprehensive COVID 19 prevention algorithms and understanding the system's supply chains for medical equipment.
"I learned a lot about the theory underpinning our current recommendations [for protocols] and how to extrapolate current evidence and apply it to a question that lacks evidence," said Staub.
Staub noted that her practicum provided expertise and value in organizational development and structure along with leadership skills. She gained insight on how to approach topics and configure action plans by having discussions with many medical, nursing and infection experts. In fact, there were many situations where proposals sparked disagreement, such as the re-use of personal protective equipment within facilities, but in the end, she reported that there is no easy path to public health solutions. "We must in public health think about the safety of the whole population, even when there are a few who may disagree" said Staub.
Despite these challenges, Staub believed she had a critical opportunity to develop knowledge and leadership skills, both of which will be essential in her future endeavors to pursue antimicrobial stewardship.
"I received a hands-on first-rate infection prevention education that would only have been possible in a situation like this," said Staub.
Staub is in her final semester in the MPH program but is eager to continue her journey in revolutionizing the public health sector in future career opportunities.
Quotes have been edited for clarity and length.