Mission of the Program in Cancer Biology
To train new leaders in the field of Cancer Biology that will develop new knowledge that will translate into improved detection, diagnosis, prognosis, prevention, or treatment of cancer.
Research Areas of Emphasis
Cancer Immunity, host tumor interactions, and angiogenesis
Cancer Precision Medicine—targeted therapies and drug resistance using mouse modeling, human tumor tissues, and systems approaches
Bioinformatic analyses of tumor heterogeneity including genome, proteome, metabolome, and immunome components during tumor progression
Basic Cancer Biology—tumor progression, invasion and metastasis
Steering Committee
Ann Richmond, Program Director
Rachelle Johnson, Director of Graduate Studies
Jin Chen
Barbara Fingleton
Vito Quaranta
Jeffrey Rathmell
W. Kimryn Rathmell
Julie Rhoades
Alissa Weaver
Chris Williams
News & Events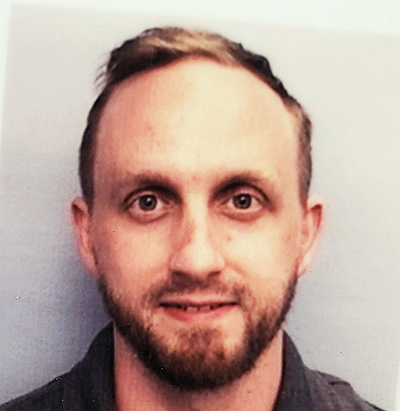 Zachary Bacigalupa, PhD
Dr. Bacigalupa is a Post-doctoral research fellow in the Hematology & Oncology division at Vanderbilt University Medical Center. He is in his 5th year under the mentorship of Dr. Kimryn Rathmell and co-mentored by Dr. Jeffrey Rathmell, where his research is focused on identifying actionable metabolic vulnerabilities in ccRCC. Dr. Bacigalupa's primary project has identified acetate metabolism as a novel mechanism to regulate the transcription, stability, and downstream signaling of HIF-2alpha, the major driver of ccRCC. This work is currently being revised for resubmission to the Journal of Clinical Investigation. In addition to the above project, he is actively developing a CRISPR screening strategy that will provide single-cell resolution and spatial insights into critical regulators of tumor biology. He hopes this work will lay the foundation for his independent research career. Outside of the lab, 100% of his time and focus is spending time with his wife and two kids. They love to take trips to the zoo, check out our local playgrounds, and enjoy all the fun little moments that come with early childhood.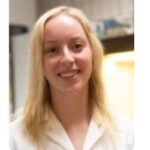 KayLee Steiner, BS
(Jeff Rathmell Lab)
KayLee utilizes in vivo CRISPR screens to identify metabolic genes of interest that give T cells selection advantages or disadvantages in inflammatory disease models. She has identified Mitochondrial Trans-2-Enoyl Coenzyme A Reductase (Mecr) as a positive regulator of CD4+ T cell proliferation and survival in lung inflammation and graft vs. host disease models in addition to a tumor immunotherapy model. Mecr catalyzes the last step in mitochondrial fatty acid synthesis to create Acyl-ACP. Using single guide CRISPR/Cas9 to knockout Mecr, oxidative phosphorylation was analyzed and showed Mecr-knockout cells had a significantly decreased oxidative consumption rate (OCR) in Th17 CD4+ T cells. When tested in a Th17-driven in vivo inflammatory bowel disease model, the proportion of Mecr knockout cells compared to a non-targeting control was decreased in the spleens, mesenteric lymph nodes, and lamina propria as well as reduced Tbet mean fluorescence intensity. This shows that Mecr is important in the survival of CD4+ T cells. In further studies, KayLee aims to investigate further the requirement of Mecr in different CD4 T cell subsets and in inflammatory diseases as well as evaluate the role of Mecr in T cell metabolism. In her free time, KayLee helps coach the Vanderbilt Rowing club team after she rowed for them her first two years as a graduate student. She also enjoys cooking, watching the Buffalo Bills play football, and spending free time with friends.
Logan Northcutt, BS has been selected as a 2023 scholar for the Janssen Scholars of Oncology Diversity Engagement Program. This is an exciting opportunity to learn more about oncology R&D at The Janssen Pharmaceutical Companies of Johnson & Johnson.
Logan has also been selected as a 2023 participant in the Future Leaders Advancing Research in Endocrinology program. The FLARE program is highly competitive, and participants are elected nationwide.