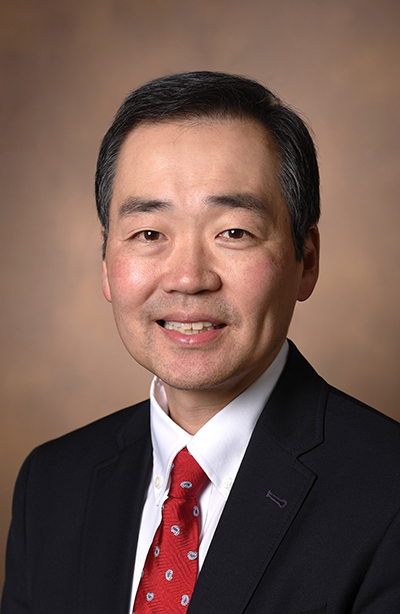 Ben Ho Park, M.D., Ph.D.
Professor of Medicine, Director of Precision Oncology

---
: 777 Preston Research Building
2220 Pierce Avenue
Nashville, Tennessee - 37232
We are dedicated to finding a cure for all types of breast cancer.  We do this by researching mutated and altered genes that are responsible for the development and progression of breast cancer, as well as genes that lead to drug resistance.  We are also actively involved with the Vanderbilt-Ingram Cancer Center's (VICC) Breast Cancer Research Program's clinical research team to translate our work into clinical practice and patient care.
Bio
Dr. Park received his undergraduate degree with honors from the University of Chicago in 1989.  He then completed a dual M.D., Ph.D. training program at the University of Pennsylvania School of Medicine in 1995.  Dr. Park completed a residency in Internal Medicine and Hematology/Oncology Fellowship training at the Hospital of the University of Pennsylvania.  In 2001, Dr. Park finished a postdoctoral research fellowship in cancer genetics in the laboratory of Dr. Bert Vogelstein at Johns Hopkins.  In 2002, Dr. Park joined the faculty in the Department of Oncology at the Sidney Kimmel Comprehensive Cancer Center at Johns Hopkins and held several positions including Associate Dean for Postdoctoral Affairs for the School of Medicine and Associate Director for Research Training and Education for the Johns Hopkins Cancer Center.  In 2018, Dr. Park moved to Vanderbilt University Medical Center/Vanderbilt University where he is the Donna S. Hall Chair in Breast Cancer, Co-Leader of the Breast Cancer Research Program, Associate Director for Translational Research and Director of Precision Oncology at VICC, and Professor of Medicine and Associate Director for Basic and Translational Research in the Department of Medicine's Division of Hematology and Oncology.
---