Curriculum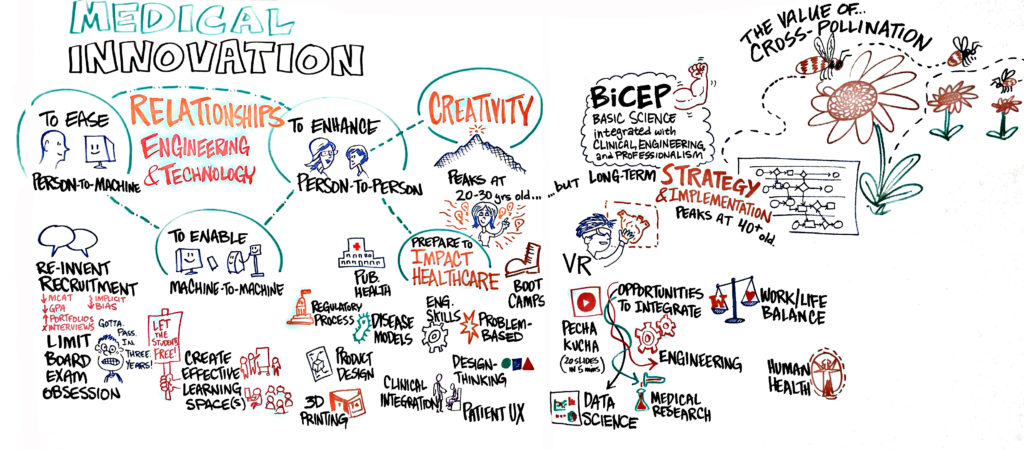 Your Blueprint for the MIDP
Through your four years here, you'll participate fully in Curriculum 2.0, taking the same courses and receiving the same support as students on our traditional med school route. But as MIDPs, every part of your journey will be centered around the following core values of innovation:
Challenge the status quo
Respect and encourage all voices
Value human connection over data
Practice curiosity
Embrace uncertainty
Over the next four years, here's what your MIDP experience could look like.
Year 1
Your M1 year is all about getting accustomed to the challenges and rewards of med school, as well diving into the rich community of the MIDP.
The MD Foundation: Curriculum 2.0
Meet Foundations of Medical Knowledge! This stage of the curriculum, which lasts about 13 months, introduces you to the array of concepts and cases you'll need to thrive in clerkships. The next three years will all build on this strong foundation of medical knowledge.
During this year, you'll how to:
Conduct history and physical exams
Interview patients
Utilize medical databases
Evaluate case studies
Read more about our innovative and rigorous Curriculum 2.0 and check out the list of your first-year courses.
Meanwhile, in MIDP: Innovation Forums
Join the entire MIDP cohort once a week for a Wednesday seminar and lunch with a speaker from academia, industry, or entrepreneurship.
Innovation forums continue through all four years of MIDP, and they'll be your touchpoint for reconnecting back with your colleagues and MIDP leadership every week. Besides hearing incredible talks from speakers, you'll network with interdisciplinary leaders and stay up to date with what's going on in medical innovation.
Meet an MIDP
This is Noah, a medical innovator with a PhD in chemistry from Vanderbilt University. Noah spent a few years in medical research and healthcare work before applying to the MIDP, so he had a few anxieties about transitioning back to full-time school.
His fears were soon put to rest.
The tight-knit family of the MIDP welcomes new members with open arms. Right away, his upperclassmen innovators were overjoyed to meet him and hear his story. Through Right Brain Activities, the MD Advising Colleges, and spontaneous get-togethers with colleagues and friends, he soon felt right at home. As Noah himself puts it, "We're not just here to experience the program; we're a part of the culture of the program."
Year 2
If the M1 year is all about adapting to the med school environment, your M2 year takes you straight to the heart of medical innovation. On the MD side, you're immersed full-time in clerkships, spending 6-8 weeks on the essential medical rotations. On the MIDP side, you're applying an engineering mindset to evaluate and improve your clinic experiences…
The MD Foundation: Clerkships
Vanderbilt's unique one-year preclinical curriculum gets you into clinic one afternoon a week during your M1 year, but M2 is a whole new ballgame. Together with the rest of your med school class, you'll be immersed full-time in the six core clerkships: surgery, medicine, pediatrics, OB/GYN, neurology, and psychiatry.
Meanwhile, in MIDP: Innovation Activism
In this year-long course, you'll take a closer look at clinical problems you've encountered in each clerkship. Guided by engineering and clinical faculty, your MIDP cohort will work as a team to:
Identify 8 to 12 healthcare-systems level problems, a few from each of the core clerkships
Use an engineering mindset to categorize each problem by significance and feasibility
Identify and interview key stakeholders engaged in each issue
Translate the qualitative problem you saw during clerkship into a quantitative model that can be addressed with a design-thinking mindset.
Meet once every 6 to 8 weeks to present these issues and discuss your analysis
At the conclusion of your M2 year, you'll have created several clinical problem statements for future development in the M3 and M4 years.
Meet an MIDP

Pulak brings a PhD in mathematics to the MIDP— and with it, a uniquely theoretical mindset. His experience in theoretical work gave him a unique perspective on the team, and the diversity of thought within MIDP is one of his favorite parts of the whole experience
"You hear that diversity enriches the creative process, but it really is the case," Pulak says. "One of the projects that I discussed on my last longitudinal day was about a device to help with biopsy of the lungs. Because Dr. Omary was there, I had direct access to his expertise in radiation… You're not just hearing from your MIDP peers but also from the leadership."
Year 3
A one-year preclinical series means more time in later years to explore and innovate in the specialties you love. That's what the M3 and M4 years are all about.
The MD Foundations: Immersion Phase
Your M3 and M4 years form a highly individualized period that builds upon the foundational knowledge you acquired in clerkships. Through advanced clinical experiences, an acting internship, a 3- to 6-month research project, and various elective courses, you'll pursue your individual medical interests and narrow down your specialty choices.
Read more about our uniquely individualized M3 and M4 curriculum on our MD Curriculum website.
Meanwhile, in MIDP: IDEA Lab
In the Innovation Design Experience and Application (IDEA) Lab, your MIDP cohort will select one of the healthcare-systems problems you identified during Innovation Activism in your M2 year.
Through this 12-week course, Vanderbilt faculty and industry advisers will mentor you as you:
Select a problem from the list of healthcare systems problems you identified during your M2 clerkships
Identify and interview stakeholders (clinicians, patients, administrators) in the customer discovery process
Brainstorm and select one solution to develop further
Build and test a small-scale prototype for implementation in VUMC
Pitch the prototype to VUMC hospital leadership or other relevant parties
You'll meet twice a week with your faculty mentors, who'll connect you with hospital leaders and entrepreneurs around Nashville.
Meanwhile, in MIDP: Business and Entrepreneurship
In this self-directed, longitudinal course, your team gets the chance to take your IDEA Lab initiative to the next step— whether that's stage-gating a testing model, pitching to hospital leadership at VUMC, or taking the model straight to investors.
During this course, you'll gain hands-on experience with:
The FDA approval process for medical devices
Putting entrepreneurship and business concepts into practice
Issues related to intellectual property, health policy, and global health
The B&E course sets aside 2 to 4 hours per week for your team over the course of the whole year, and your cohort will make the ultimate decisions about how best to use this time and what directions to pursue.
Meet an MIDP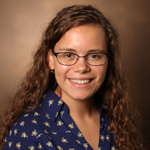 Emily joined the MIDP with a PhD in biochemistry and cell biology. During her M3 year, her team used IDEA Lab to develop an algorithm that predicts hospital readmissions. Their 12 weeks of design and careful prototyping paid off. In just a few months, their product had won two pitch competitions and funding to continue the project.
"Through MIDP, I've seen how you can use entrepreneurship to further patient care," Emily reflects. "It's not about making a profit; it's about making a difference. For people that are more like me and not interested in economic benefits of entrepreneurship, there's a lot of space in MIDP for social ventures and trying to improve the world."
Year 4
The MD Foundations: Immersion Phase
Congrats! You've made it through most of med school and are ready to apply to residency. M4 is a time to narrow down your ultimate specialty choices, dive deeper into the rotations you love, and make the most of your last few months of med school. Read more about our uniquely individualized M4 curriculum on our MD Curriculum website.
Meanwhile, in MIDP: Industry Immersion
The immersive, flexible nature of the M4 curriculum integrates perfectly with your fourth-year MIDP goals to create the Industry Immersion experience: an away month during September of your M4 year where you'll join an industry-level innovation team.
Each MIDP's Industry Immersion is completely unique. Your advisors will help you locate a team and project that fit your career interests and strengths, anywhere in the country. Many MIDPs have found that their Industry Immersion extends into a longer-term employment opportunity or part-time contribution to the team.
Meet an MIDP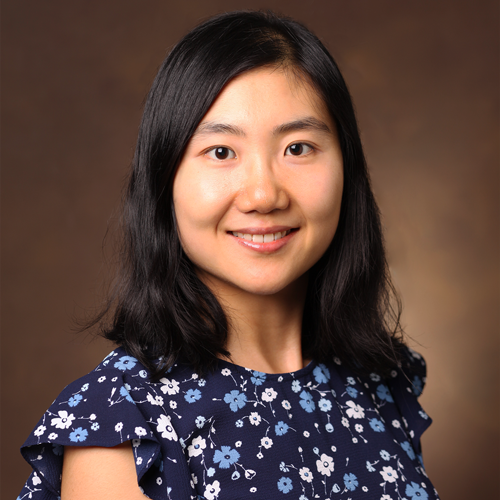 With a specialty interest in surgery, Yongxu knew she wanted to find an Industry Immersion that touched on problems experienced in the operating room.
In September of her M4 year, she worked with a New York-based startup on an augmented reality device to be used in the operating room. Since the team was fairly small and dedicated, Yongxu got to work directly with the CEO-founder on a few projects, attending within-group working meetings every day, and participating in business meetings with the company's clients.
"Working with this startup gave me first-hand industry experience that allows me to learn what is happening in a startup," Yongxu reflects. "I can understand the pressures, challenges, a startup faces in a crowded healthcare market."
"I have the resources, the faculty support, and the time for me to focus on what I'm really interested in, to help me to build a basis for my future career, as a physician innovator. I feel very fortunate to be in this program and to work with very mentally active, similar-minded people, both the faculty members and students."