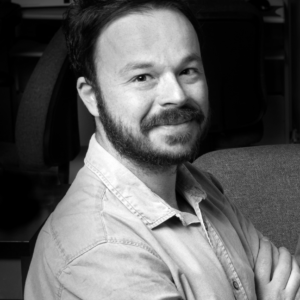 Rafael Arrojo e Drigo, Ph.D.
Assistant Professor, Molecular Physiology and Biophysics

---
The Arrojo e Drigo lab focuses on understanding the mechanisms regulating post-mitotic cell homeostasis and longevity. Many post-mitotic cells can be as old as the organism, which makes them remarkably long-lived. We study long-lived cells in different organs and explore their developmental trajectory, structure-function and aging patterns. Our lab uses a combination of single cell sequencing and high-resolution light, electron and isotope microscopy platforms to overlay cell structure-function with molecular identity, age and metabolism.
---