MPB Graduate Student Association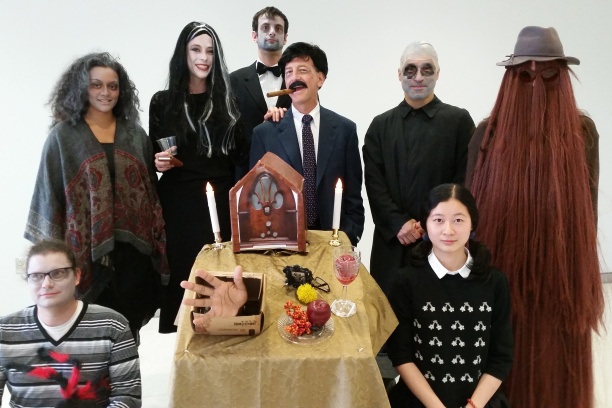 The Molecular Physiology and Biophysics Graduate Student Associate (MPB GSA) exists to foster a supportive community for the students enrolled in our department. We also strive to increase interaction and communication between students, post-docs, faculty, and staff in order to form a more productive working environment. Our biggest events include annual lab relay race, department Halloween party complete with costume contest, and hosting a student-invited speaker. We host periodic happy hours to bring our students together as well. The GSA works with our wonderful Director of Graduate Studies (DGS), Richard O'Brien, to organize seminars that keep students informed about resources available to them, how to search for post-doctoral positions, and much more. Rotation students are also able to interact with the GSA during lunches to discuss the departmental requirements and what to expect if they were to join the department.
2022-2023 GSA OFFICERS:
Co-Presidents: Julia Pinette & Serena Sweet
Vice President: Cayla Ontko
Secretary: Hannah Waterman
Seminar Chair/Treasurer: Arya Nahke
New Student Chair: Julie Burkett
Social Chair: Emily Overway
GSA SPOTLIGHT:
MPB Department Chair, Nancy Carrasco, has been recently named one of 100 inspiring Hispanic/Latinx scientists in the United States in honor of National Hispanic Heritage Month. The list was compiled based on "scholarly achievements, mentoring excellence, and commitment to diversity, equity, and inclusion—represents only a subset of the scientific role models in the community." Additionally, the list serves as a way to end the common myth that there are not enough diverse individuals to "give seminars, serve as panelists, or fill scientific positions". The GSA thanks Dr. Carrasco for the leadership and care she has demonstrated since joining our department.