Dean's Faculty Fellows program recognizes Neuert, Ren
By Lorena Infante Lara, February 15, 2021
Assistant Professor of Biochemistry Yi Ren and Assistant Professor of Molecular Physiology and Biophysics Gregor Neuert have been recognized as School of Medicine Basic Sciences Dean's Faculty Fellows. Established in 2020, the Dean's Faculty Fellows program in Basic Sciences is designed to recognize the efforts of faculty in the early stages of their career. The award targets assistant professors who have shown a strong track record of scientific accomplishments and are likely to continue producing high-quality science in their respective fields.
"Our Dean's Faculty Fellows program enables us to invest in our young faculty so they can pursue their most exciting ideas as quickly as possible. We feel this is a great use of resources that will pay dividends in exciting new discoveries by our most creative faculty," said Larry J. Marnett, dean of basic sciences and Mary Geddes Stahlman Chair in Cancer Research.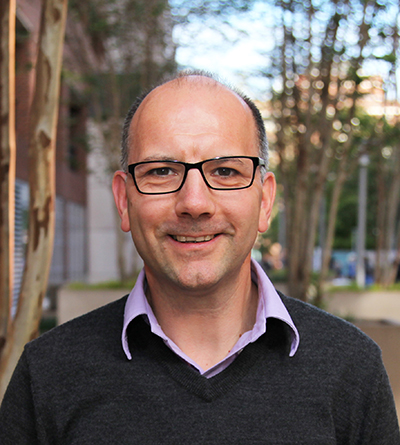 Neuert's expertise is on fundamental questions of signal transduction—the transmission of signals from outside the cell to the inside of the cell—and gene regulation of protein-coding and non-coding RNA in single cells. Although the central dogma of biology originally proposed that DNA codes for RNA and that RNA codes for protein, only some RNA gets made into protein (coding RNA), while some doesn't (non-coding RNA).
Most biochemical methods look at populations of cells to make measurements and determinations of behaviors, but looking at a population of cells means looking at the average behavior of many cells, which is not necessarily indicative of what occurs on a cell-by-cell basis. Thus, the Neuert lab analyzes single-cell transcription data and uses it to generate biologically meaningful predictions. They have found that if gene expression is very variable from cell to cell, then the standard assumptions of the current modeling approaches might not be met.
For their work, the Neuert lab uses a combination of quantitative single-cell experiments—using baker's yeast, mouse and human cell lines, and primary cells—and computational data analysis and predictive computational modeling to probe cell signaling. One of their recent papers details how a change in the concentration of signaling molecules outside a cell leads the cell to change how it transmits the signal internally. This work will help scientists understand how cells sense and respond to physiological signals that change gradually over time, which they can then use to better study cellular processes in health and disease.
A native of Germany, Neuert was the first person in his family to graduate from high school and is the only one with an advanced degree. He obtained an undergraduate degree and a master's of engineering from the Ilmenau University of Technology before doing a Ph.D. in biophysics at the Ludwig Maximilian University of Munich and a postdoctoral fellowship at the Massachusetts Institute of Technology. Neuert has been a part of the MPB faculty since 2012.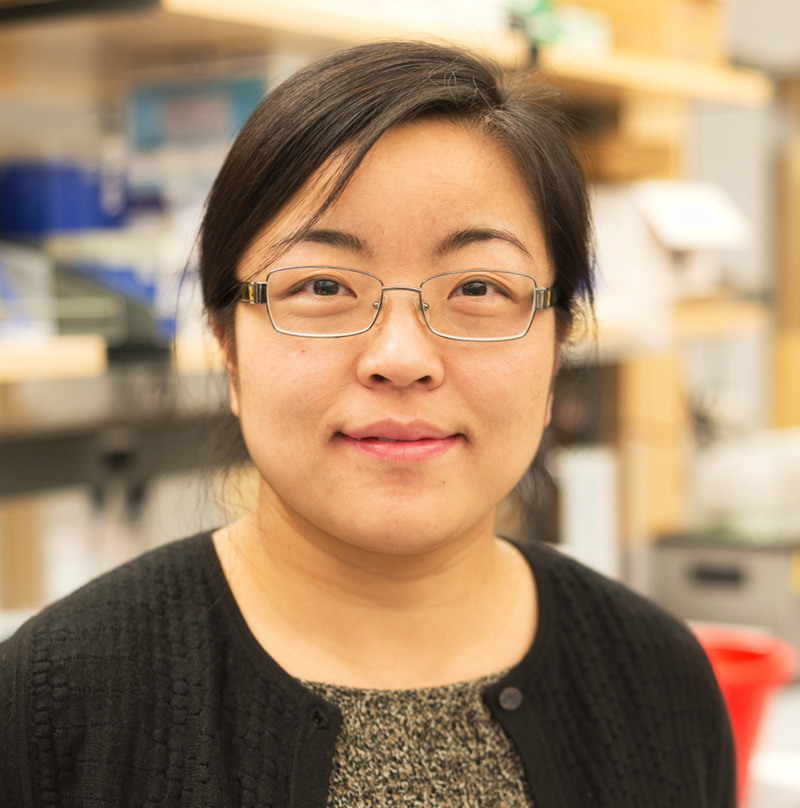 Ren, in turn, arrived at Vanderbilt in 2016 after an academic training route that took her from Fudan University in China for a bachelor's and a master's degree, to Princeton University for a Ph.D., to Rockefeller University for postdoctoral training. She joined the Department of Biochemistry to study nuclear mRNA export.
mRNA, a critical and intermediate step of gene expression in eukaryotes, is made in the nucleus but must be trafficked into the cytoplasm to be made into protein. Considering that the mRNA export process is often targeted by viruses for their own benefit, Ren's research attempts to shed light on some of its finer details: how cells prepare mRNAs for export, how they discriminate between mRNAs that have undergone proper processing and those that haven't, and how different viruses target nuclear mRNA export.
Since joining the Basic Sciences faculty, Ren has made rapid progress. Her team has illuminated the atomic details of a core mRNA export machinery using single-particle cryo-electron microscopy and has shown how it is functionally linked to transcription and pre-mRNA (a precursor to mRNA) processing. Ren's work has also uncovered the mechanisms by which the influenza A and vesicular stomatitis viruses block host gene expression by targeting critical host mRNA export factors. In 2019 she received a perfect impact score of 10 on her application for a National Institutes of Health Maximizing Investigators' Research Award.
More recently, work at the Ren lab revealed that SARS-CoV-2, the virus that causes COVID-19, exploits the mRNA export machinery via multiple mechanisms, including one in which it hijacks the same host factors as VSV and causes a suppression of immune signaling.
Ren is a member of the Vanderbilt University Center for Structural Biology and the Vanderbilt-Ingram Cancer Center.
In being named Dean's Faculty Fellows, Neuert and Ren follow in the footsteps of inaugural fellows Assistant Professor of Cell and Developmental Biology Marija Zanic and Assistant Professor of Biochemistry Manuel Ascano. The bestowal of funds through the program represents a re-commitment to the careers of the Neuert and Ren. As Dean's Faculty Fellows, each of them will receive financial support for four years from funds derived from a $1-million endowment.
"We are very pleased to be able to recognize Gregor and Yi by naming them Dean's Faculty Fellows," said Marnett. "They are using frontier techniques of computation and structural biology to understand the regulation of RNA synthesis and the nuclear export of newly synthesized RNA molecules. They are at an exciting stage in their careers and we hope the financial support provided by the Dean's Faculty Fellow endowments will pay dividends in new discoveries to improve human health."