Gould promoted to senior associate dean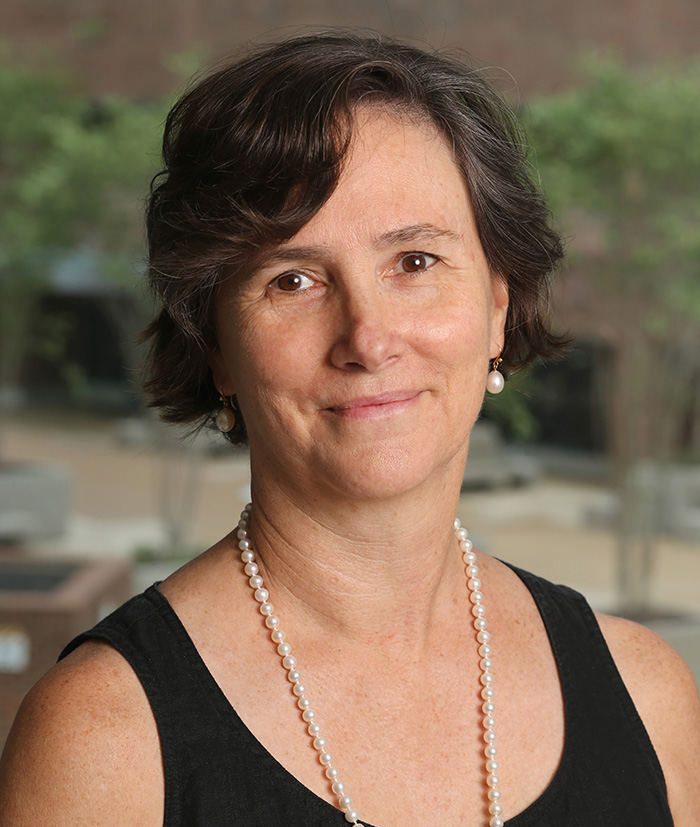 Kathy Gould, Louise B. McGavock professor of cell and developmental biology in the School of Medicine Basic Sciences, has been named senior associate dean for biomedical research, education, and career development.
Kathy joined the Vanderbilt faculty as an assistant professor after she obtained her Ph.D. from the University of California San Diego and completed postdoctoral studies as a Jane Coffin Childs Fellow at Oxford University under Paul Nurse. Her early career was highlighted by receipt of a Searle Scholar Award and a Boehringer Ingelheim New Investigator Award, both in 1992. Soon thereafter, she became a Howard Hughes Medical Institute investigator, a position that she held for 19 years. Her ground-breaking research has resulted in the publication of more that 130 peer-reviewed papers. She was Vanderbilt's SEC Faculty Achievement Award winner for 2018 and won the Earl Sutherland Prize for Achievement in Research in that same year.
While conducting a world-class research program, Kathy has also played a major role in promoting and expanding the biomedical sciences graduate education program at Vanderbilt. She has served as associate dean for Biomedical Sciences and director of the Office of Graduate Student Support since 2012. In those roles, she oversees the directors of graduate studies and serves as co-director of the ASPIRE career development program.
Through her early efforts to enhance career development at Vanderbilt, she was instrumental in securing a $1.2-million, NIH-funded BEST (Broadening Experiences in Scientific Training) grant, which supported the ASPIRE program from 2014 through 2019; only 17 such awards were made across the country.
Kathy's new title is in recognition of her major past and ongoing contributions to graduate biomedical research, education, and career development.
See Reporter article.