Basic Sciences Magazine – Vestigo

Vestigo is the new periodical published by the School of Medicine Basic Sciences at Vanderbilt University. Published each winter and summer, Vestigo will provide an in-depth view of research that's happening in our community, highlight trainee accomplishments, and celebrate the success of our faculty. Through our work, we hope that you will appreciate the vision we have for the future and the steps we are taking to get there.
Vestigo (ves-TEE-go) comes from the Latin "vestigare": to discover, search after, seek out, inquire, investigate. It encapsulates the spirit of discovery and dedication to research we strive to embody at Vanderbilt University Basic Sciences.
Issues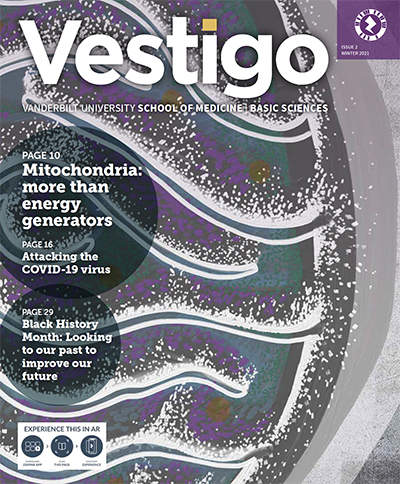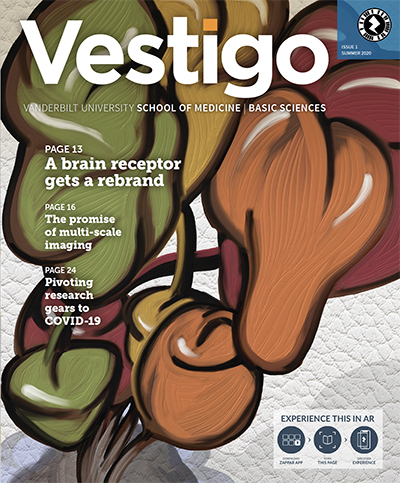 Summer 2020:   
Accessible PDF
Web Version
 (ISSUU)
Experience our cover with AR!
Be sure to not miss additional augmented reality content! For this AR experience:
Download

 the Zappar app on your phone.

Open Zappar and point your phone's camera at the magazine cover, making sure that the Zappar logo on the top right of the magazine cover is visible.
Explore! Click around on the buttons that pop up on your phone's screen. We have article highlights, new photos, a behind-the-scenes video, three video series produced by Basic Sciences, and more.