Welcome!
The Master of Genetic Counseling (MGC) program is one built on a foundation of medical education excellence, broad clinical expertise and leadership in genetics research at Vanderbilt University (VU) and Vanderbilt University Medical Center (VUMC). Support for this program is enthusiastic and far- reaching on the campus.
We want your experience to be one of intellectual challenge and academic support. Dr. Nancy Cox served on the Genetic Counseling Workforce Working Group during her tenure as President of the American Society of Human Genetics. Under her leadership, support for the MGC was obtained from the Departments of Pediatrics, Medicine, and Obstetrics and Gynecology, along with the Institute for Clinical and Translational Research, Vanderbilt Ingram Cancer Center, and Personalized Medicine at Vanderbilt.
The Genetic Counseling faculty began work on the program in 2015. This program has been developed by genetic counselors and will be taught by genetic counselors in collaboration with the extensive faculty at VU and VUMC. Our goal is to train leaders in the fields while increasing access to genetic counseling services.
Our students are the future of the field and we strive to build an environment of support and academic rigor for you to thrive. Our first class will be one of immense opportunity. We welcome your input and critical evaluation of the program to improve the learning process for all. We look forward to working with you to build a legacy of excellence in the field of genetic counseling.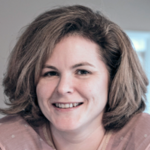 Best regards,
Martha Dudek, MS, LCGC
Program Director
Questions?  mgc@vanderbilt.edu
Visiting Interns of 2018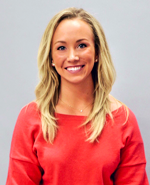 I had an exceptional experience in the pediatrics department. I got to participate not only in clinic but also in the UDN research project, which was a unique and valuable experience for me. My supervisors and the whole pediatrics department were outstanding and truly inspiring to me as a growing professional. I loved that I got to work not only with genetic counselors but also with doctors and nurse practitioners. I got a very well rounded experience working in the hospital setting.
I worked directly under Elly Brokamp and also worked closely with other genetic counselors Laura Duncan, Anna Childers, and Vickie Hannig, in clinic. I was truly inspired by these genetic counselors when observing them in clinic and because they all counsel differently, I was able to take away something valuable from each of them. Later in my rotation they started to trust me to lead sessions on my own and I appreciated how they provided constructive but valuable feedback. I never felt like I was being scrutinized the way I have felt rotations in the past. At Vanderbilt I felt like a valued member of the team, even just as a student intern.
Paige Ernste, Summer Intern, 2018
Rotation: Pediatrics with the Undiagnosed Diseases Network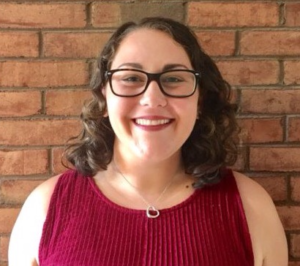 I was the HCC this summer, and I had an incredible experience. I was able to see many patients and to truly improve my genetic counseling skills. By the end of the summer, I felt prepared for future cancer genetic counseling experiences, and I felt more confident in my abilities to be a genetic counselor.
My main supervisors were Kelly Taylor and Heather Herrmann. They were both incredible supervisors and role models for me. The opportunity to not only work with them with patients, but also to speak with them about the future of genetic counseling and "hot topics" in genetic counseling was inspiring. Everyone I met was incredibly supportive and helped me to learn and become a better genetic counselor.
Joanna Urli, Summer intern, 2018
Rotation: Cancer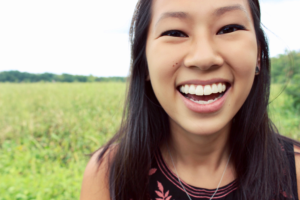 I had access to Vanderbilt's EMR and was able to do independent and extensive chart review for the patients I was seeing. I saw patients at two different locations, allowing me to see patients with more routine indications such as advanced maternal age and abnormal screening, as well as rarer findings like cleft lip/palate and holoprosenencephaly. Throughout my rotation, I was able to observe different procedures, ultrasounds, and consultations with other health care providers such as social workers and surgeons. I also had the opportunity to get involved with telemedicine patients via video conferencing.
I worked closely with four different genetic counselors. I felt that I got to know my supervisors really well throughout my time at Vanderbilt. They provided me with extremely helpful feedback and taught me a lot, but I also felt that I was able to work alongside them similar to a colleague.
Liana Abramson, Summer Intern, 2018
Rotation: Prenatal