People
Leadership & Staff | Course Directors | Clinical Supervisors | Research Faculty
Leadership & Staff
Martha Dudek, MS CGC
Program Director
With more than 25 years of experience as a genetic counselor, Martha Dudek founded the Vanderbilt MGC in 2015 and has served as the program director ever since. Her clinical interests center on reproductive genetics, fetal abnormalities, and perinatal palliative care. As program director, she's blazing trails in medical genetics education for learners at all levels. You'll interact with her as course director for multiple courses such as, Genetic Counseling Pre-Practicum, Professional Issues 2 and Advanced Genetic Counseling but she's also happy to talk with you specifically about genetic counseling in an Ob/Gyn setting.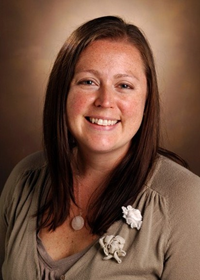 Jill Slamon, MA MS CGC
Assistant Program Director
Jill Slamon brings significant science education experience from her years with Teach for America and designing STEM curriculum for inner city K-12 schools. Now she applies that education theory to her work as an MGC educator, teaching classes like Medical Genetics 1 , Medical Genetics 2, Genetic Counseling Pre-Practicum and Professional Issues in Genetic Counseling. Since joining Vanderbilt in 2011, Slamon has supported genetic counseling faculty in their own course direction and co-led curricular design for the MGC program.
Kyle W. Davis, Sc.M., CGC, CMPP
Assistant Director of Fieldwork
Kyle Davis is a board certified genetic counselor with more than six years of experience. During his career, he has supervised students in laboratory settings at places like Bionano Genomics and Variantyx and served as a student mentor at Boise State and the University of Utah. With extensive experience in mentoring both genetic counseling students and graduates in a variety of positions and settings, he will connect you to rotations essential for your training with a cross-functional mindset.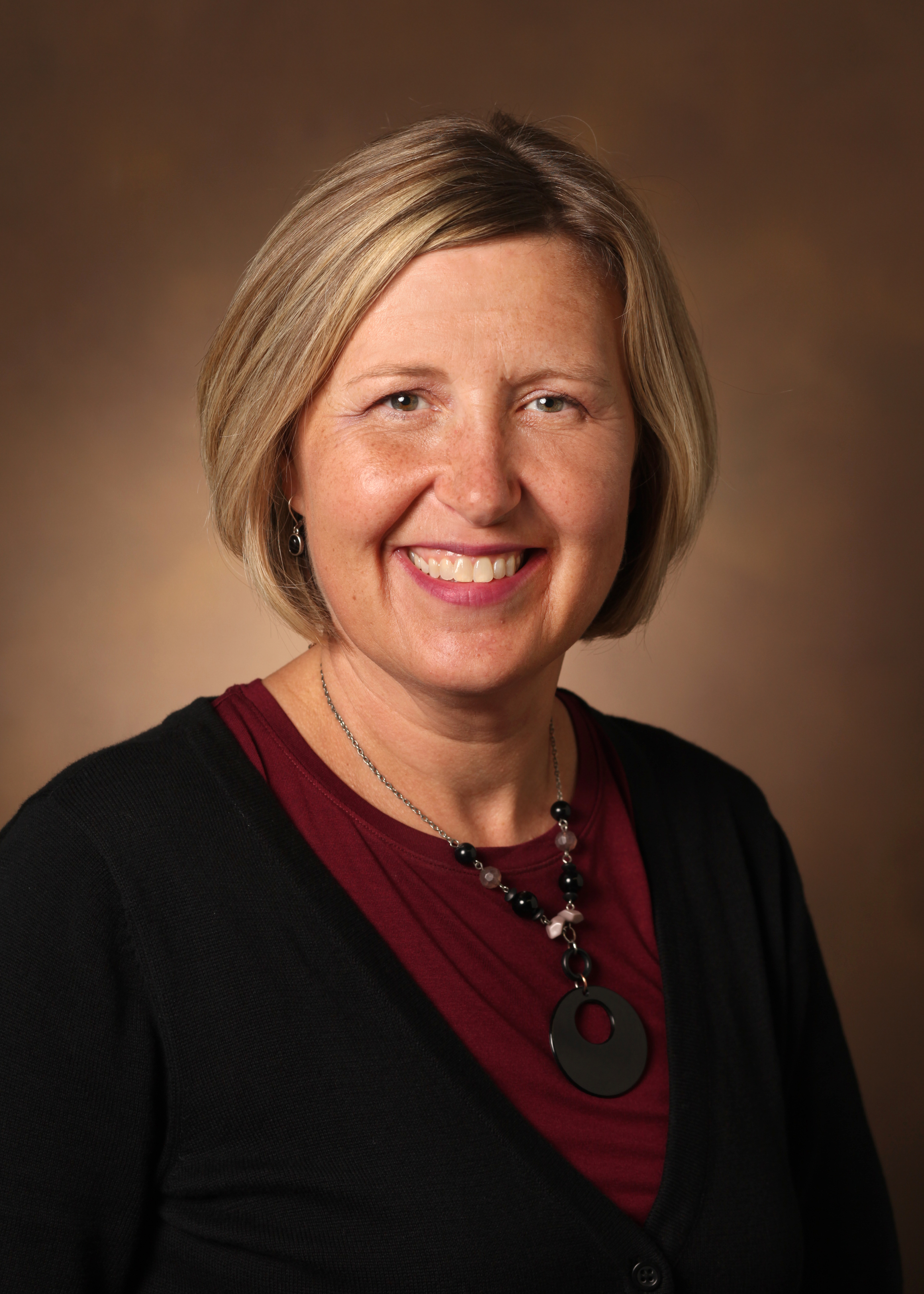 Sonia Mitchell
Program Coordinator
Sonia Mitchell will be your advocate and first point-of-contact for all things MGC. From individual course schedules to fun events with the whole cohort, she'll help you build community within the MGC program and find your niche within the larger School of Medicine family. Don't hesitate to reach out to her if you have questions about the MGC, life at VUSM, or Nashville in general.
Course Directors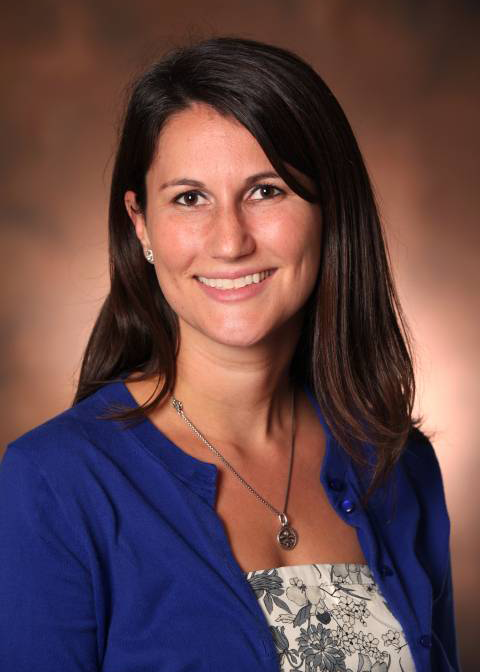 Laura Duncan, MS CGC
With almost a decade of experience in pediatric genetic counseling, Laura Duncan is well-equipped to lead our Foundations of Genetic and Genomics course and Laboratory Sciences in Medical Genetics at Vanderbilt. She's also involved with the Vanderbilt LEND program and with a project to build a network of providers from different specialties. She'll give you direct insight into what it's like to provide long-term care with an interprofessional team. What's more, her connections with medical professionals outside of the genetic counseling sphere will help you build collegiality at a large academic medical center.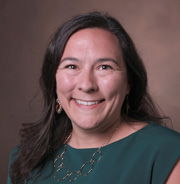 Gillian Hooker, PhD ScM CGC
As the VP for clinical development at Concert Genetics, a health IT company based in Franklin, TN, Dr. Hooker brings dual expertise in genetic research and industry settings. Besides serving as the VP for clinical development at Concert Genetics, Dr. Hooker teaches two courses with the MGC (Research for Genetic Counselors and Theories of Human Experience) and was elected the 2020 President of the National Society of Genetic Counselors. Whether you're interested in industry work, clinical research, or field leadership, Dr. Hooker exemplifies the breadth of possibilities within genetic counseling.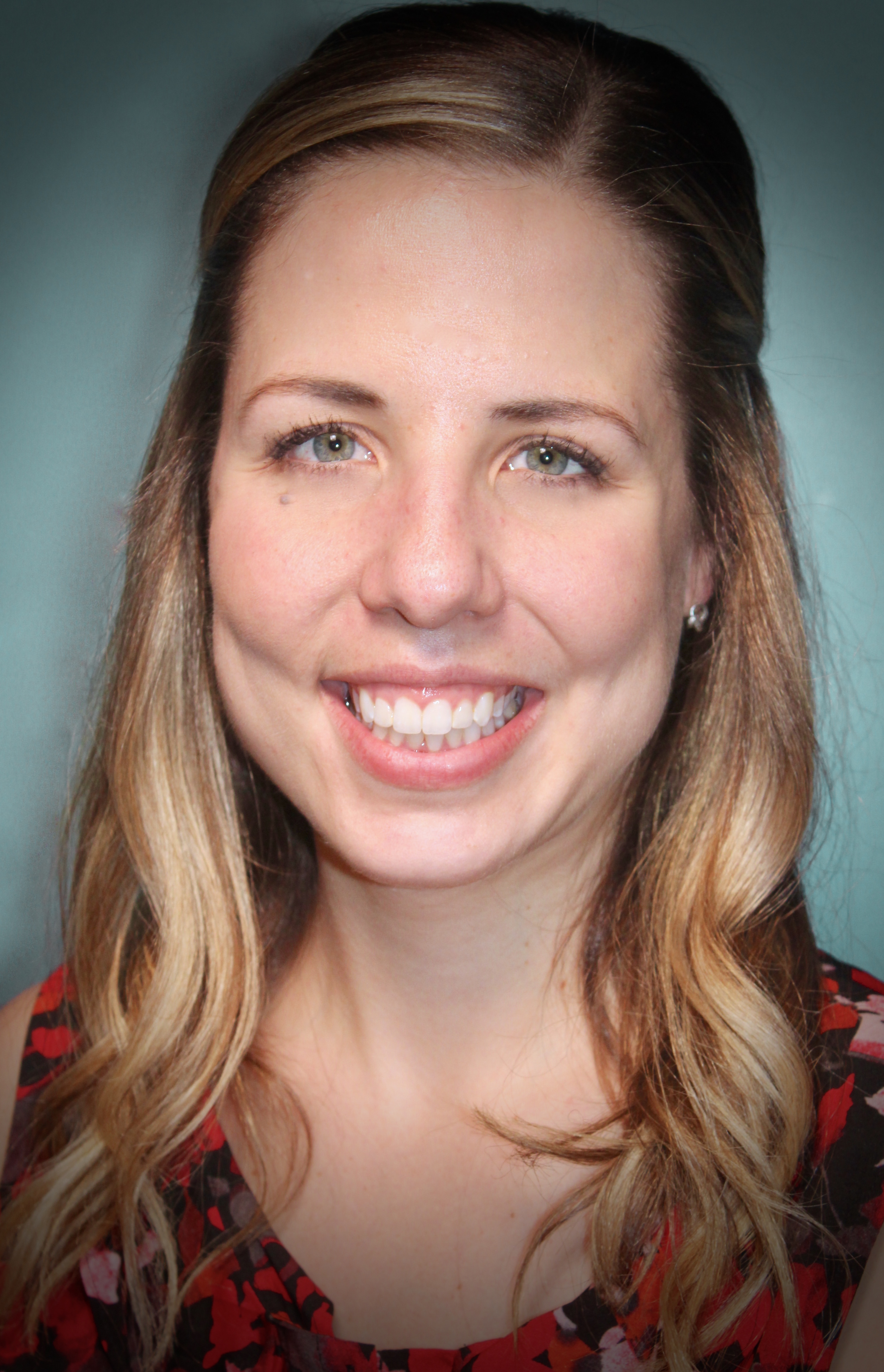 Caitlin Mann, MGC CGC
Since joining the genetic counseling field, Caitlin Mann has been passionate about helping others find their niche within the field. Whether she's guest-lecturing medical students in the ob/gyn core clerkship, teaching undergraduate seminars about genetics and parenthood, or reviewing your MGC thesis project proposal, Mann is constantly dedicated to learners of all levels and interests. At Vanderbilt, she's also involved with research around informed consent for genetic testing and alternative models for providing genetic counseling. Caitlin is course director for Applied Genetic Counseling, Theories of Human Experience and Advanced Genetic Counseling.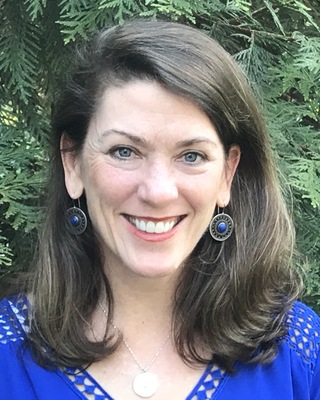 Lisa McGovern, LCSW
With over 25 years of experience as a social worker and therapist, Lisa McGovern has dedicated her career to helping people find interpersonal balance and improve relationships. In the MGC, she facilitates our Building a Self-Reflective Practice1 and Building a Self-Reflective Practice 2 classes, which will challenge you to think about your role as a medical professional and as a colleague. The skills she emphasizes— like metacognition, reflection, and empathy —will strengthen you in your future home and work life.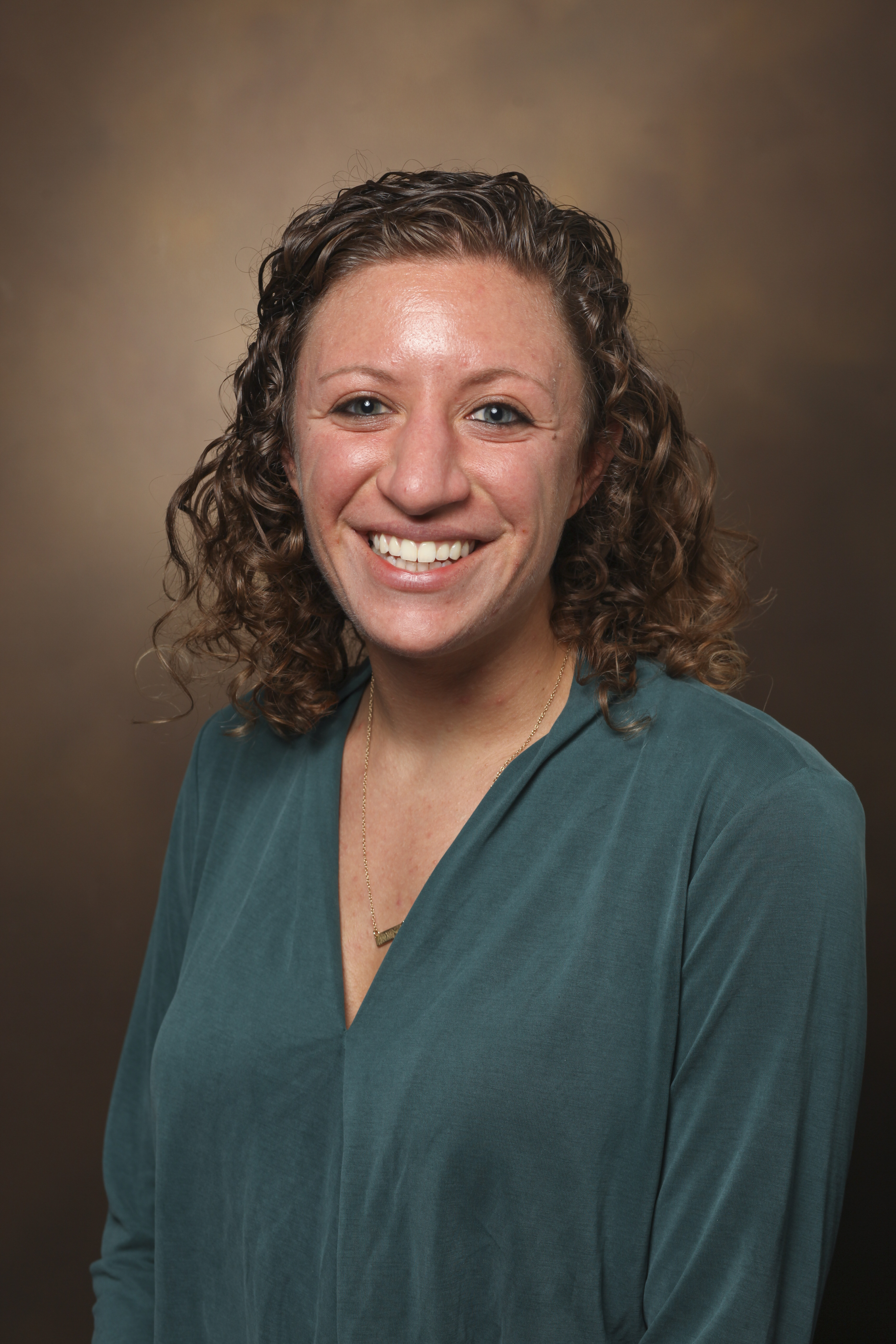 Mackenzie Mosera, MAT MS MPH CGC
As course director for two crucial MGC courses (Medical Genetics I and Genomics in Public Health), Mackenzie Mosera draws on her current experience in pediatric genetic counseling, as well as her past years teaching elementary school science for children who are deaf or hard of hearing. At Vanderbilt, she continues to serve those impacted by hearing loss, and she's currently a part of the Pulmonary Fibrosis research team.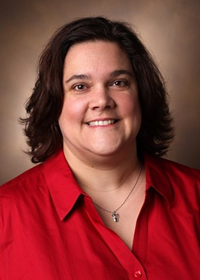 Kelly Taylor, MS CGC
With over twenty years of experience as a clinical genetic counselor and researcher, Kelly Taylor is well-equipped to lead Research 1, Research 2 and Genetic Counseling Master Thesis.  You'll take these courses here as an MGC trainee. Over her almost two decades of work with the Vanderbilt community, she's been consistently dedicated to training the next generation of genetic counselors and maintains a special interest in ethical and legal issues within the field.
Ferrin C. Wheeler, PhD FACMG
Since joining the Vanderbilt community in 2011, Dr. Wheeler has served as an invaluable expert in clinical cytogenetics and molecular diagnostics in cancer. Her research investigates cytogenomic microarray analysis for developmental disorders and congenital anomalies, and she brings this expertise to bear as she leads the laboratory sciences portion of Medical Genetics. Interested in what a thriving research career in genetics might look like? Dr. Wheeler can provide insight.
Clinical Supervisors
Katherine Anderson, M.Sc CGC
Assistant in Medicine
Brian Corner, MS, CGC
Associate in Pediatric
Meredith Gerhart, MS, CGC
Associate in Medicine, Vanderbilt Hereditary Cancer Clinic
Brighton Goodhue, MS, CGC
Assistant in Obstetrics and Gynecology, Division of Maternal Fetal Medicine
Arianna Guillard, MGC, CGC
Reproductive Genetic Counselor/Assistant in Obstetrics and Gynecology
Heather Herrmann, MS
Associate in Medicine
Katie Lang, MS CGC
Senior Associate in Medicine
Randa Newman, MS CGC
Assistant in Obstetrics and Gynecology, Division of Maternal Fetal Medicine
Lucas Richter, MM,MGC,CGC
Assistant in Medicine
Jeanette Saffir, MS, CGC
Assistant in Pediatrics
Dora Siebold, MS, MA, CGC
Assistant in Pediatrics
Emily Solem, MS, CGC
Assistant in Pediatrics, Division of Genetics and Genomic Medicine
Samantha Stover, MS, CGC
Assistant in Obstetrics and Gynecology, Division of Maternal Fetal Medicine
Janet Talbert, MS, CGC
Associate in Pediatrics
Research Faculty
Jennifer Ann Brault, MS, MD, FACMG
Laurie Connors, DNP, APNG, FNPBC, AGNBC
Rizwan Hamid, MD, PhD, FAAP, FACMG
Natalie Nicole Owen, MSN, RN, CPNP
Ferrin Courtney Wheeler, PhD, FACMG