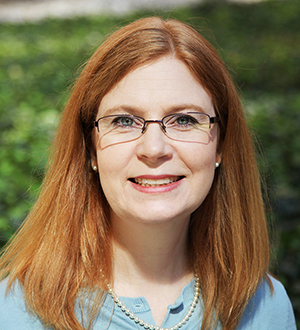 Jenny Schafer, Ph.D.
Research Associate Professor, Cell and Developmental Biology
Managing Director, Cell Imaging Shared Resource (CISR)

---
Jenny Schafer earned a BS in Biology from Rhodes College in Memphis, TN and a PhD in Cell Biology from the University of Alabama at Birmingham where she studied cilia formation in C. elegans.  She came to Vanderbilt in 2006 for a postdoctoral fellowship with Jim Goldenring in the Epithelial Biology Center to study vesicle trafficking.  In 2014, Jenny joined the Cell Imaging Shared Resource (CISR).  Jenny's microscopy experience includes confocal imaging, TIRF, live cell imaging, super-resolution microscopy, FRET, vesicle tracking, and more.
---