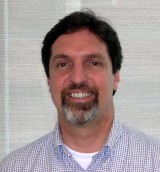 John Jeffrey Reese, M.D.
Professor of Pediatrics
Mildred Thornton Stahlman Chair in Perinatology
Professor of Cell and Developmental Biology

---
Our lab is interested in the mechanisms of embryo-uterine interactions at the time of implantation and fetal-maternal interactions at the time of birth. During early pregnancy, a tightly regulated series of molecular signals coordinates uterine receptivity and activation of the developing embryo.
B.A., University of Kansas
M.D., University of Kansas
Pediatrics Residency, Vanderbilt University
Neonatal Registrar, Monash Medical Centre
Neonatology Fellowship, Yale University
---