2020 Biochemistry Department Retreat
Due to public health and safety concerns in response to the ongoing Coronavirus COVID-19 pandemic, please assume that all listed Biochemistry Department events are deferred until further notice. Please refer to the Vanderbilt University website for guidance: https://www.vanderbilt.edu/coronavirus
4th Annual Biochemistry Department Retreat
Sponsored by the Biochemistry Student Association
The goal of this retreat is to learn more about the research that takes place throughout the Biochemistry Department!
---
Friday & Saturday, April 17-18 at The Chattanoogan Hotel, Chattanooga, TN
Keynote Speaker
8:00 – 9:00 am, Friday, April 17, Hotel Ballroom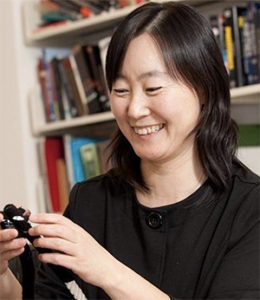 Michelle Wang, Cornell University, "Torsional Consequences of Fundamental Processes"
Agenda
The event began on Feb 20 from 1:00 pm – 6:00 pm, concluding with a poster session over wine and cheese. The retreat continued on Feb 21 for a full day from 8:30 am – 7:00 pm, concluding with an awards reception with drinks and Hors d'oeuvres.
Award Winners
TBA
Planning Committee
Kelly Barnett (Hodges Lab)
Kelly.r.barnett@vanderbilt.edu
Alexandria Oviatt (Osheroff Lab)
Alexandria.a.oviatt@vanderbilt.edu