June 9, 2020
Dear Biochemistry Community:
The events over the past few weeks have challenged our core principles in an unprecedented manner.  The Department of Biochemistry is built on core values of inclusivity, acceptance and equality.  We are proud to make inclusion intentional and continually strive to improve our research and educational missions.  As a society we are better together with everyone having an equal seat in the room.  Learning from a rich and diverse community of scholars is the very essence of academia.  We must lead by example and help change the minds of those who do not adhere to these values.  Sadly, today Mr. George Floyd will be buried after his horrific and needless death.  As we recognize the many lives which have been inexcusably taken, let us honor their memories by having the courage and energy to promote change.  Let us reflect on how we can do better, how we can come together, how we can open conversations to levels which will ultimately create action that will heal a nation through the elimination of hatred and racism.  In the coming months, the Department will be organizing opportunities to zoom or meet in small groups, enabling an elevation in our dialog and actions.  Together we can make a difference.
Respectfully submitted,
John D. York, Ph.D.
Natalie Overall Warren Professor of Biochemistry
Chair, Department of Biochemistry
Vanderbilt University School of Medicine
Email: John.York@Vanderbilt.edu
Departmental statement and initiatives to combat racial injustice
Welcome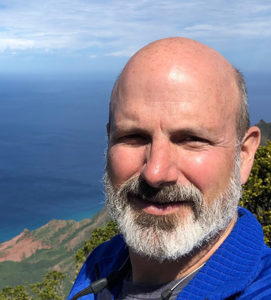 Biochemistry explores the chemistry that underpins all biological processes. Building on research advances, Biochemistry uses a variety of tools and approaches to open up new frontiers and address field-bending issues of biological significance with ever-increasing accuracy and detail.
Biochemistry began here even before the founding of Vanderbilt University with lectures being given in the Medical Department of the University of Nashville in 1851, and with the Department of Biochemistry starting under that name in 1925. Through its history since then the Department has flourished under the direction of five chairmen and currently has 20 primary faculty and a Ph.D. program. The offices and laboratories are in Light Hall, the Robinson Research Building, the Preston Research Building, and Medical Research Building III (see maps), administratively part of the School of Medicine. Ph.D. degrees have been granted in the Department since 1926.
Over the years, faculty in the Department of Biochemistry have received considerable recognition, including receipt of major University awards, election to the National Academy of Sciences, and a Nobel Prize in Physiology or Medicine (Stanley Cohen, 1986). Although formal ratings of biochemistry departments are not made, the Department of Biochemistry in 2014 received more funding from the National Institutes of Health than any other Biochemistry Department in the nation. We are proud of our history and current status, and we strive towards continued excellence in research, training, and service in the field of biochemistry.
We invite queries regarding graduate studies, postdoctoral training, and faculty positions. Welcome!
View our department overview sheet.
Biochemistry and Chemical Biology Undergraduate Major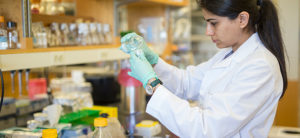 To contact the Biochemistry and Chemical Biology Undergraduate Major Program at Vanderbilt University, please visit https://as.vanderbilt.edu/bcb
Hnilica Lecture


Cohen Lecture
Frontiers in Biochemistry Seminar Series: The Stanley Cohen Lecture, March 8, 2019: Xiaowei Zhuang, Harvard University and Howard Hughes Medical Institute Investigator: "Illuminating Biology at the Nanoscale & Systems Scale by Imaging"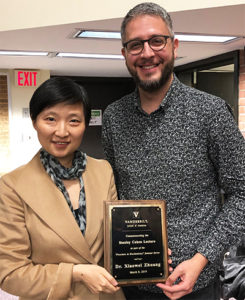 About Professor Xiaowei Zhuang
Lab website              http://zhuang.harvard.edu/pi.html
WIKI page                 https://en.wikipedia.org/wiki/Xiaowei_Zhuang
HHMI website         here
CV                               here
Xiaowei Zhuang is the David B. Arnold Professor of Science at Harvard University and an investigator of Howard Hughes Medical Institute. She pioneered the development and application of single-molecule and super-resolution imaging methods for the studies of biological systems. She invented STORM, one of the first and most widely used super-resolution imaging methods, and discovered novel cellular structures using STORM. She invented a single-cell transcriptome imaging method, MERFISH, and has applied this method to study cells and tissues, including the brain, at the systems level. She has also developed other single-molecule approaches to investigate the dynamics and function of biomolecules. Zhuang received her BS in physics from the University of Science and Technology of China, her PhD in physics in the lab of Prof. Y. R. Shen at University of California, Berkeley, and her postdoctoral training in biophysics in the lab of Prof. Steven Chu at Stanford University. She joined the faculty of Harvard University in 2001 and was selected to be a Howard Hughes Medical Institute investigator in 2005. Zhuang is a member of the US National Academy of Sciences and the American Academy of Arts and Sciences, a foreign member of the Chinese Academy of Sciences and the European Molecular Biology Organization, a fellow of the American Association of the Advancement of Science and the American Physical Society. She received honorary doctorate degrees from the Stockholm University in Sweden and the Delft University of Technology in the Netherlands. She has received a number of awards, including the Breakthrough Prize in Life Sciences, the National Academy of Sciences Award in Scientific Discovery, the Dr. H.P. Heineken Prize for Biochemistry and Biophysics, the National Academy of Sciences Award in Molecular Biology, the Raymond and Beverly Sackler International Prize in Biophysics, the American Physical Society Max Delbruck Prize in Biological Physics, the American Chemical Society Pure Chemistry Award, a MacArthur Fellowship, etc.
March 22, 2019: Gabriel Waksman, University College London: "Structural and Molecular Biology of Type IV Secretion Systems"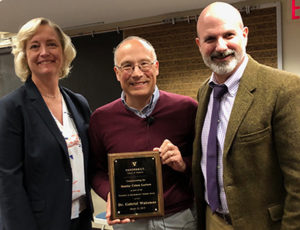 About Professor Gabriel Waksman, FMedSci, FRS
Gabriel Waksman obtained his PhD in 1982 from the University of Paris. After a short spell in industry and a postdoctoral training at the Rockefeller University in New York, he joined the faculty of Washington University School of Medicine (St Louis, USA) in 1993. In 2000, he became the Alumni Endowed Professor of Biochemistry and Molecular Biophysics, and in 2002 was appointed the first Roy and Diana Vagelos Professor of Biochemistry and Molecular Biophysics. In 2003, he moved to London (UK) to take up the Joint Chair of Structural and Molecular Biology at University College London and Birkbeck College London. The same year, he was awarded a Wolfson-Royal Society Merit Award and was appointed the Head of the Institute of Structural and Molecular Biology at UCL/Birkbeck. In 2006, he was appointed to the Courtauld Chair in Biochemistry at UCL, became Head of the Department of Biochemistry and Molecular Biology (now Research Department of Structural and Molecular Biology) at UCL and was appointed Head of the School of Crystallography (now Department of Biological Sciences) at Birkbeck. He was elected to EMBO in 2007, a Fellow of the Academy of Medical Sciences in 2008, a Fellow of the Royal Society in 2012 and to the German National Academy of Sciences in 2013. He maintains an active research programme in the Structural and Molecular Biology of Bacterial Secretion Systems funded by a senior investigator award from the Wellcome Trust, an Advanced ERC grant, and a programme grant from MRC.
---
Armstrong Lecture
The Biochemistry Student Association and Department welcomed Dr. Zhijian "James" Chen to present The Richard Armstrong Lecture, as part of the Frontiers in Biochemistry Seminar Series, on March 16, 2018. Professor Chen is from UT Southwestern and is a Howard Hughes Medical Investigator. Thank you to all who attended! This visit happily coincided with the PhD defense of past-Armstrong Lab member Michael Goodman, thus providing an occasion for the gathering of past Armstrong Lab members with the Armstrong family and Armstrong colleague Ralf Morgenstern of the Karolinska. Pictured are Drs. James Chen and John York with BSA Representative Katie Rothamel, along with Drs. Yi Ren and Manny Ascano who acted as mentoring hosts with the BSA.
---