Welcome
Welcome to the Vanderbilt Medical Scientist Training Program (MSTP) website! We are proud of our program's long, rich history of training generations of outstanding physician-scientists. The combined clinical and research training provided at Vanderbilt is unparalleled, capitalizing on innovative, integrated clinical and graduate curricula to maximize our trainees' educational experience.
Mission Statement

To identify, recruit, train, and mentor a diverse workforce of compassionate and dedicated future physician-scientists. These Vanderbilt-trained physician-scientists will serve critical needs in all aspects of medicine, science, industry, and government to improve human health, reduce disparities, and improve society through leadership in biomedical research and clinical practice.
What sets the Vanderbilt MSTP apart?
We recruit a talented class of exceptional trainees whose education is magnified by a robust, innovative clinical and scientific curriculum to enhance their development into outstanding physician-scientists. Nationally recognized features of our program include:
Core clinical training occurs during the second year of medical school, prior to graduate school; thus, our students enter the research phase of their training with advanced clinical skills that they further hone during their PhD.
An optimized three-year clinical training curriculum, shortening the time to degree while simultaneously enhancing graduate school training through coursework in Rigor and Reproducibility.
Unparalleled scientific training experience, with committed, world-renowned research faculty among the top-ranked basic science and clinical departments in the country.
A nurturing, collaborative student community with student body divided into four Advising Colleges with dedicated, experienced faculty advisors.
Vertical integration with extensive programming facilitating peer-peer and near-peer mentoring. Notably, physician-scientist residents and fellows serve as Associate College Advisors fostering interactions with trainees in the next phase of the physician-scientist training pipeline.
Recognition that physician-scientists will serve in numerous leadership positions over their career, therefore integrative didactic and experiential leadership development activities are woven throughout the curriculum.
Our hometown of Nashville is a vibrant, engaging metropolitan named America's friendliest city.
Commitment to Diversity
We are dedicated to recruiting, training, and supporting a diverse group of students who will bring various solutions to challenges in science, medicine, and society. Read the full Vanderbilt MSTP Anti-racism, Diversity, and Inclusion Statement.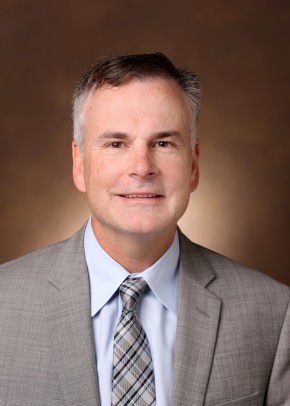 Chris Williams, M.D., Ph.D.
Director, Vanderbilt MSTP
Vanderbilt MSTP 2002 Graduating Class