Advising Colleges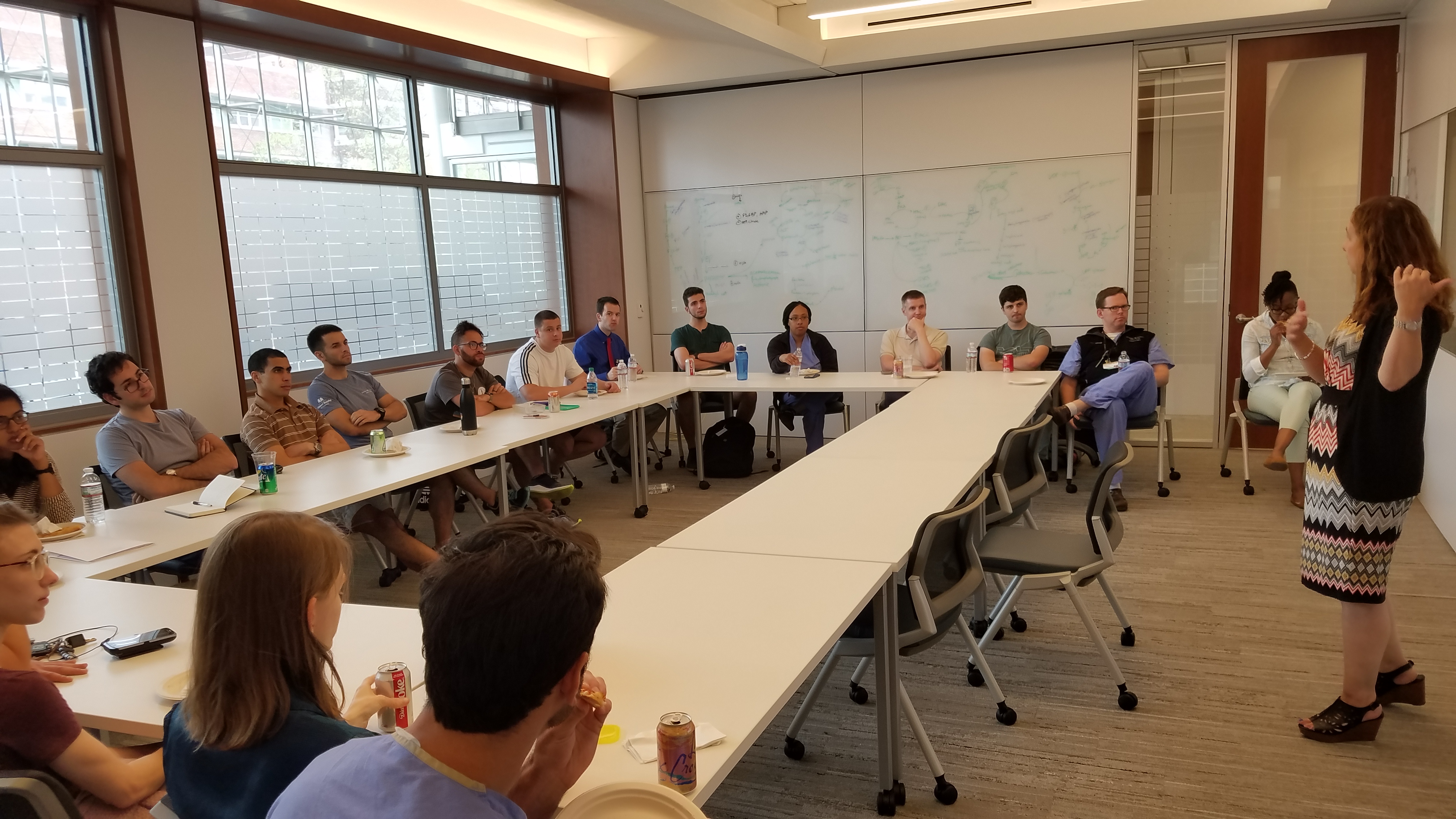 The advising function of the Vanderbilt MSTP is organized into four advising colleges. Each advising college includes three-to-four members of each class across all years of the MSTP (M1-M2-G Phase-M4) and is led by three faculty advisors. Each college also has 2-3 Associate College Advisors, physician-scientists in the residency or fellowship stage of training. A small group of students are selected to serve on the College Advisory Board, working with the Advising College Leaders to schedule programming and facilitate student-advisor interactions.
The advising colleges enhance a sense of community within the MSTP and provide additional opportunities for peer-to-peer advising. The colleges meet periodically for social functions and professional development opportunities.
This advising college system is designed to achieve the following objectives:
Facilitate interclass relationships between M1/2-G phase -M4 to create a larger advising network.
Provide peer-mentoring avenues to benefit both junior and senior students.
Identify and provide guidance for students facing difficulties in their training at any stage.
Assist with major transitions, e.g., starting medical school, beginning graduate school, returning to medical school, and preparing for graduation and residency.
Utilize faculty members most likely to foster long-term professional/personal relationships with students.
Offer advice about career choices and serve as a reference to other more knowledgeable sources.
Engage MSTP alumni and members of the Vanderbilt physician-scientist community.