Additional Namesakes Added to MSTP Advising Colleges
by Megan Williams, PhD (MSTP LT)
The Vanderbilt MSTP has four Advising Colleges that facilitate advising and community building within our program. These four colleges were named after six prominent physicians and/or scientists affiliated with Vanderbilt: Avery-Cohen, Goodpasture, Stahlman-Thomas, and Sutherland. Why did the Vanderbilt MSTP have four Advising Colleges and six namesakes? Why are two of the college names hyphenated and two aren't? Originally the MSTP had six Advising Colleges, way back before the medical school even had them! At some point after the medical school launched their four colleges, the MSTP decided to reduce the six colleges to four colleges in order to better align with the medical school colleges. Thus, the colleges were reorganized and names were hyphenated.
One idea that arose over the summer through student input and the MSTP Leadership Team's programmatic review, was to honor more diverse members of the Vanderbilt community by adding additional namesakes to Goodpasture and Sutherland Advising Colleges. Out of our six namesakes we had only one woman and one person of color. We recognize that representation matters and Vanderbilt certainly has many diverse community members who have made significant contributions to science and medicine whom we can honor. We sought nominations from our students and faculty and received many fantastic nominations. The MSTP Leadership Team narrowed down the nominations to a pool of six finalists based on their scientific and medical contributions, with a focus on people who completed graduate or postgraduate training at Vanderbilt or Vanderbilt faculty members. The MSTP community vote, and the two finalists receiving the most votes were Dr. Kathryn Edwards, current Vanderbilt faculty member, and Dr. Levi Watkins, Jr., the first African-American to attend and graduate from Vanderbilt University School of Medicine. Our two Advising Colleges have now been renamed to Edwards-Goodpasture and Sutherland-Watkins. Drs. Edwards and Watkins will be honored at our upcoming fall virtual Physician-Scientist Speaker Series event on November 17. Dr. Edwards and Dr. Levi Garraway, Dr. Watkins' nephew, will speak at the virtual event.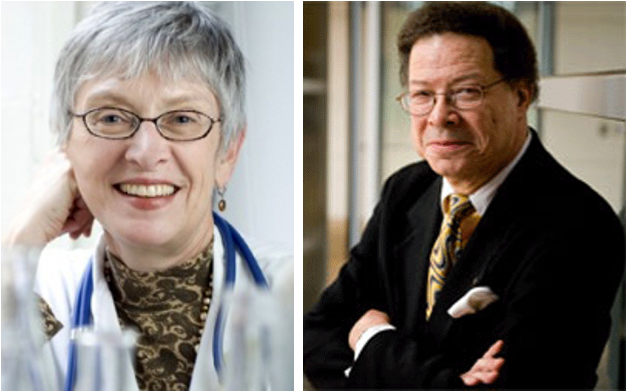 Dr. Levi Watkins, Jr. Biography
The MSTP will celebrate all of the Advising College Namesake nominees in upcoming editions of the MSTP Newsletter.