COVID-19 Vaccine
If you have questions or concerns about the COVID-19 Vaccine, Vanderbilt University Medical Center has many helpful videos, FAQs, and other information for patients.
Below: Vanderbilt MSTP students, mentors, and alumni get the COVID-19 vaccine!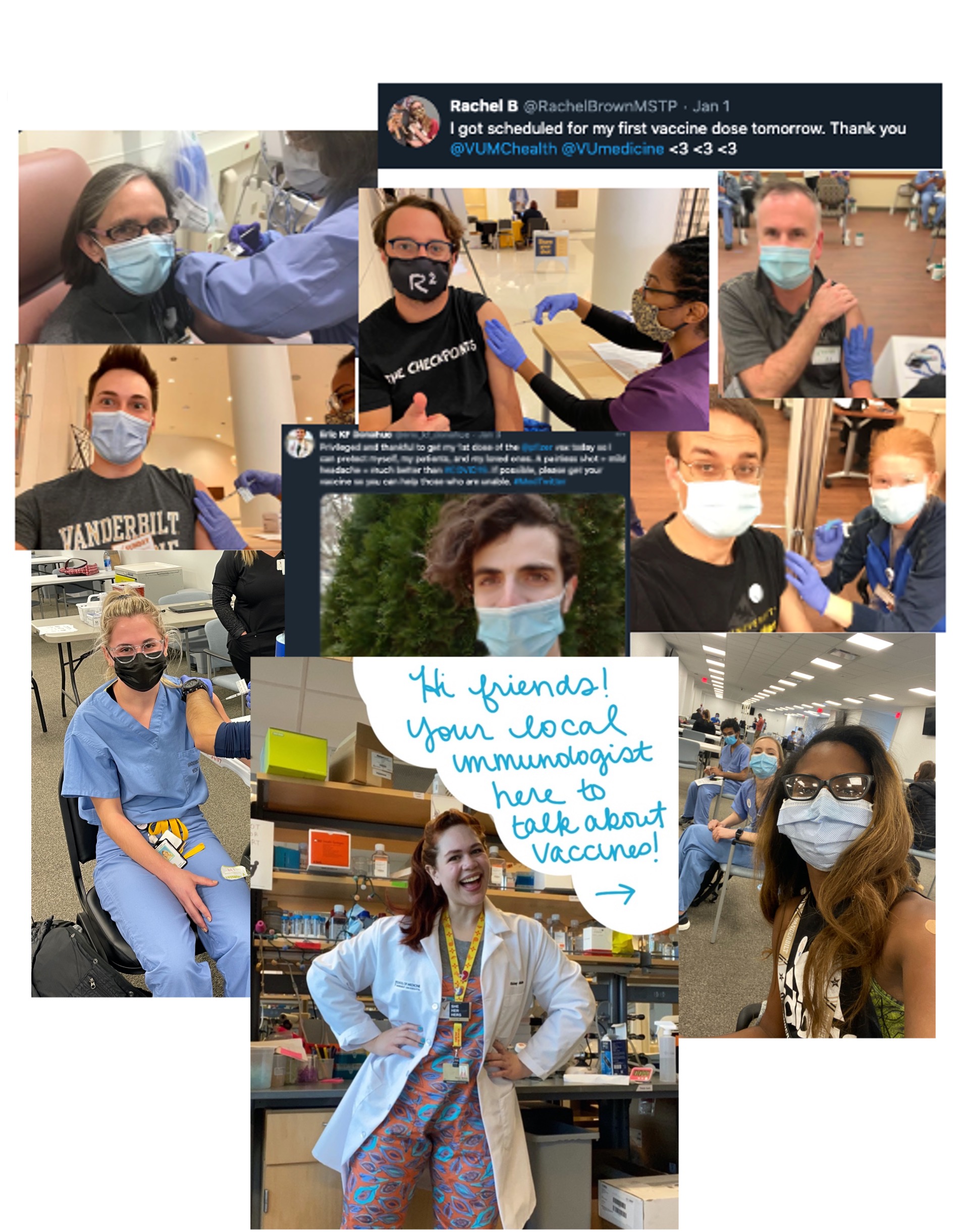 Kelsey McNew, MSTP G4 who is doing her graduate work in an immunology lab, put together this helpful and fun instagram story about how the COVID-19 vaccine works! Again there is a lot of excellent, official information available from VUMC on this site.