MSTPublications: October 2021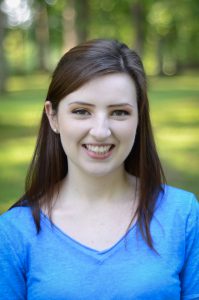 Sulfation of glycosaminoglycans depends on catalytic activity of lithium-inhibited phosphatase BPNT2 in vitro.
Eisele BS, Luka Z, Wu AJ, Yang F, Hale AT, York JD.
J Biol Chem. 2021 Oct 8:101293. doi: 10.1016/j.jbc.2021.101293. Online ahead of print.
Golgi-resident bisphosphate nucleotidase 2 (BPNT2) is a member of a family of magnesium-dependent, lithium-inhibited phosphatases that share a three-dimensional structural motif that directly coordinates metal binding to effect phosphate hydrolysis. BPNT2 catalyzes the breakdown of 3′-phosphoadenosine-5′-phosphate (PAP), a by-product of glycosaminoglycan (GAG) sulfation. Knockout of BPNT2 in mice leads to skeletal abnormalities due to impaired GAG sulfation, especially chondroitin-4-sulfation, which is critical for proper extracellular matrix development. Mutations in BPNT2 have also been found to underlie a chondrodysplastic disorder in humans. The precise mechanism by which loss of BPNT2 impairs sulfation remains unclear. Here, we utilized mouse embryonic fibroblasts (MEFs) to test the hypothesis that catalytic activity of BPNT2 is required for GAG sulfation in vitro. We show that a catalytic-dead Bpnt2 construct (D108A) does not rescue impairments in intracellular or secreted sulfated GAG, including decreased chondroitin-4-sulfate, present in Bpnt2-knockout MEFs. We also demonstrate that missense mutations in Bpnt2 adjacent to the catalytic site, which are known to cause chondrodysplasia in humans, recapitulate defects in overall GAG sulfation and chondroitin-4-sulfation in MEF cultures. We further show that treatment of MEFs with lithium (a common psychotropic medication) inhibits GAG sulfation, and that this effect depends on the presence of BPNT2. Taken together, this work demonstrates that the catalytic activity of an enzyme potently inhibited by lithium can modulate GAG sulfation and therefore extracellular matrix composition, revealing new insights into lithium pharmacology.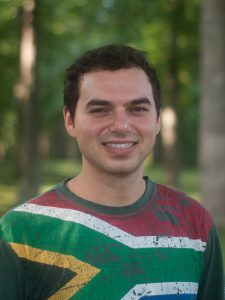 Pregnancy-related healthcare utilisation in Agincourt, South Africa, 1993-2018: a longitudinal surveillance study of rural mothers.
Sack DE, Wagner RG, Ohene-Kwofie D, Kabudula CW, Price J, Ginsburg C, Audet CM.
BMJ Glob Health. 2021 Oct;6(10):e006915. doi: 10.1136/bmjgh-2021-006915.
Introduction: Pregnancy-related health services, an important mediator of global health priorities, require robust health infrastructure. We described pregnancy-related healthcare utilisation among rural South African women from 1993 to 2018, a period of social, political and economic transition.
Methods: We included participants enrolled in the Agincourt Health and Socio-Demographic Surveillance System in Mpumalanga Province, South Africa, a population-based longitudinal cohort, who reported pregnancy between 1993 and 2018. We assessed age, antenatal visits, years of education, pregnancy intention, nationality, residency status, previous pregnancies, prepregnancy and postpregnancy contraceptive use, and student status over the study period and modelled predictors of antenatal care utilisation (ordinal), skilled birth attendant presence (logistic) and delivery at a health facility (logistic).
Results: Between 1993 and 2018, 51 355 pregnancies occurred. Median antenatal visits, skilled birth attendant presence and healthcare facility deliveries increased over time. Delivery in 2018 vs 2004 was associated with an increased likelihood of ≥1 additional antenatal visits (adjusted OR (aOR) 10.81, 95% CI 9.99 to 11.71), skilled birth attendant presence (aOR 4.58, 95% CI 3.70 to 5.67) and delivery at a health facility (aOR 3.78, 95% CI 3.15 to 4.54). Women of Mozambican origin were less likely to deliver with a skilled birth attendant (aOR 0.42, 95% CI 0.39 to 0.45) or at a health facility (aOR 0.43, 95% CI 0.41 to 0.46) versus South Africans. Temporary migrants reported fewer antenatal visits (aOR 0.35, 95% CI 0.33 to 0.38) but were more likely to deliver with a skilled birth attendant (aOR 1.91, 95% CI 1.66 to 2.2) or at a health facility (aOR 1.4, 95% CI 1.24 to 1.58) versus permanent residents.
Conclusion: Pregnancy-related healthcare utilisation and skilled birth attendant presence at delivery have increased steadily since 1993 in rural northeastern South Africa, aligning with health policy changes enacted during this time. However, mothers of Mozambican descent are still less likely to use free care, which requires further study and policy interventions.
Therapeutic MK2 inhibition blocks pathological vascular smooth muscle cell phenotype switch.
Tierney JW, Evans BC, Cheung-Flynn J, Wang B, Colazo JM, Polcz ME, Cook RS, Brophy CM, Duvall CL.
JCI Insight. 2021 Oct 8;6(19):e142339. doi: 10.1172/jci.insight.142339.
Quiz-Based Microlearning at Scale: a Rapid Educational Response to COVID-19.
Triana AJ, White-Dzuro CG, Siktberg J, Fowler BD, Miller B.
Med Sci Educ. 2021 Sep 23:1-3. doi: 10.1007/s40670-021-01406-8. Online ahead of print.
Addressing Microaggressions in the Health Care Workplace: Giving Trainees a Voice.
Kam S, Kang J.
Acad Med. 2021 Oct 19. doi: 10.1097/ACM.0000000000004475. Online ahead of print.
Multifaceted empathy differences in children and adults with autism.
Quinde-Zlibut JM, Williams ZJ, Gerdes M, Mash LE, Heflin BH, Cascio C.
Sci Rep. 2021 Sep 30;11(1):19503. doi: 10.1038/s41598-021-98516-5.
Development and Initial Validation of the Duke Misophonia Questionnaire.
Rosenthal MZ, Anand D, Cassiello-Robbins C, Williams ZJ, Guetta RE, Trumbull J, Kelley LD.
Front Psychol. 2021 Sep 29;12:709928. doi: 10.3389/fpsyg.2021.709928. eCollection 2021. 
Neurodiversity and Autism Intervention: Reconciling Perspectives Through a Naturalistic Developmental Behavioral Intervention Framework.
Schuck RK, Tagavi DM, Baiden KMP, Dwyer P, Williams ZJ, Osuna A, Ferguson EF, Jimenez Muñoz M, Poyser SK, Johnson JF, Vernon TW.
J Autism Dev Disord. 2021 Oct 13. doi: 10.1007/s10803-021-05316-x. Online ahead of print.