MSTPublications: April 2023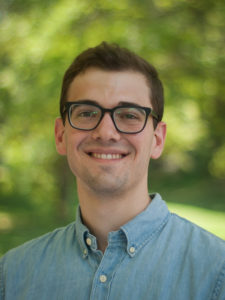 Microfluidic Platforms Promote Polarization of Human-Derived Retinal Ganglion Cells That Model Axonopathy.
Boal AM, McGrady NR, Chamling X, Kagitapalli BS, Zack DJ, Calkins DJ, Risner ML.
Transl Vis Sci Technol. 2023 Apr 3;12(4):1. doi: 10.1167/tvst.12.4.1.
Purpose: Axons depend on long-range transport of proteins and organelles which increases susceptibility to metabolic stress in disease. The axon initial segment (AIS) is particularly vulnerable due to the high bioenergetic demand of action potential generation. Here, we prepared retinal ganglion cells derived from human embryonic stem cells (hRGCs) to probe how axonal stress alters AIS morphology.
Methods: hRGCs were cultured on coverslips or microfluidic platforms. We assayed AIS specification and morphology by immunolabeling against ankyrin G (ankG), an axon-specific protein, and postsynaptic density 95 (PSD-95), a dendrite-specific protein. Using microfluidic platforms that enable fluidic isolation, we added colchicine to the axon compartment to lesion axons. We verified axonopathy by measuring the anterograde axon transport of cholera toxin subunit B and immunolabeling against cleaved caspase 3 (CC3) and phosphorylated neurofilament H (SMI-34). We determined the influence of axon injury on AIS morphology by immunolabeling samples against ankG and measuring AIS distance from soma and length.
Results: Based on measurements of ankG and PSD-95 immunolabeling, microfluidic platforms promote the formation and separation of distinct somatic-dendritic versus axonal compartments in hRGCs compared to coverslip cultures. Chemical lesioning of axons by colchicine reduced hRGC anterograde axon transport, increased varicosity density, and enhanced expression of CC3 and SMI-34. Interestingly, we found that colchicine selectively affected hRGCs with axon-carrying dendrites by reducing AIS distance from somas and increasing length, thus suggesting reduced capacity to maintain excitability.
Conclusions: Thus, microfluidic platforms promote polarized hRGCs that enable modeling of axonopathy.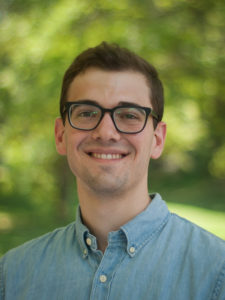 Retinal ganglion cells adapt to ionic stress in experimental glaucoma.
Boal AM, McGrady NR, Holden JM, Risner ML, Calkins DJ.
Front Neurosci. 2023 Mar 27;17:1142668. doi: 10.3389/fnins.2023.1142668. eCollection 2023
Introduction: Identification of early adaptive and maladaptive neuronal stress responses is an important step in developing targeted neuroprotective therapies for degenerative disease. In glaucoma, retinal ganglion cells (RGCs) and their axons undergo progressive degeneration resulting from stress driven by sensitivity to intraocular pressure (IOP). Despite therapies that can effectively manage IOP many patients progress to vision loss, necessitating development of neuronal-based therapies. Evidence from experimental models of glaucoma indicates that early in the disease RGCs experience altered excitability and are challenged with dysregulated potassium (K+) homeostasis. Previously we demonstrated that certain RGC types have distinct excitability profiles and thresholds for depolarization block, which are associated with sensitivity to extracellular K+.
Methods: Here, we used our inducible mouse model of glaucoma to investigate how RGC sensitivity to K+ changes with exposure to elevated IOP.
Results: In controls, conditions of increased K+ enhanced membrane depolarization, reduced action potential generation, and widened action potentials. Consistent with our previous work, 4 weeks of IOP elevation diminished RGC light-and current-evoked responses. Compared to controls, we found that IOP elevation reduced the effects of increased K+ on depolarization block threshold, with IOP-exposed cells maintaining greater excitability. Finally, IOP elevation did not alter axon initial segment dimensions, suggesting that structural plasticity alone cannot explain decreased K+ sensitivity.
Discussion: Thus, in response to prolonged IOP elevation RGCs undergo an adaptive process that reduces sensitivity to changes in K+ while diminishing excitability. These experiments give insight into the RGC response to IOP stress and lay the groundwork for mechanistic investigation into targets for neuroprotective therapy.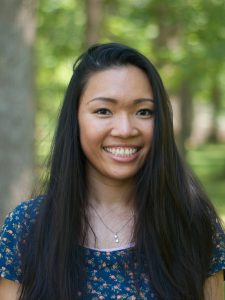 Fibroblast growth factor-21 is required for weight loss induced by the glucagon-like peptide-1 receptor agonist liraglutide in male mice fed high carbohydrate diets.
Le TDV, Fathi P, Watters AB, Ellis BJ, Besing GK, Bozadjieva-Kramer N, Perez MB, Sullivan AI, Rose JP, Baggio LL, Koehler J, Brown JL, Bales MB, Nwaba KG, Campbell JE, Drucker DJ, Potthoff MJ, Seeley RJ, Ayala JE.
Mol Metab. 2023 Apr 7;72:101718. doi: 10.1016/j.molmet.2023.101718. Online ahead of print.
Objective: Glucagon-like peptide-1 receptor (GLP-1R) agonists (GLP-1RA) and fibroblast growth factor-21 (FGF21) confer similar metabolic benefits. GLP-1RA induce FGF21, leading us to investigate mechanisms engaged by the GLP-1RA liraglutide to increase FGF21 levels and the metabolic relevance of liraglutide-induced FGF21.
Methods: Circulating FGF21 levels were measured in fasted male C57BL/6J, neuronal GLP-1R knockout, β-cell GLP-1R knockout, and liver peroxisome proliferator-activated receptor alpha knockout mice treated acutely with liraglutide. To test the metabolic relevance of liver FGF21 in response to liraglutide, chow-fed control and liver Fgf21 knockout (LivFgf21-/-) mice were treated with vehicle or liraglutide in metabolic chambers. Body weight and composition, food intake, and energy expenditure were measured. Since FGF21 reduces carbohydrate intake, we measured body weight in mice fed matched diets with low- (LC) or high-carbohydrate (HC) content and in mice fed a high-fat, high-sugar (HFHS) diet. This was done in control and LivFgf21-/- mice and in mice lacking neuronal β-klotho (Klb) expression to disrupt brain FGF21 signaling.
Results: Liraglutide increases FGF21 levels independently of decreased food intake via neuronal GLP-1R activation. Lack of liver Fgf21 expression confers resistance to liraglutide-induced weight loss due to attenuated reduction of food intake in chow-fed mice. Liraglutide-induced weight loss was impaired in LivFgf21-/- mice when fed HC and HFHS diets but not when fed a LC diet. Loss of neuronal Klb also attenuated liraglutide-induced weight loss in mice fed HC or HFHS diets.
Conclusions: Our findings support a novel role for a GLP-1R-FGF21 axis in regulating body weight in a dietary carbohydrate-dependent manner.
LIQ HD (Lick Instance Quantifier Home Cage Device): An Open-Source Tool for Recording Undisturbed Two-Bottle Drinking Behavior in a Home Cage Environment.
Petersen N, Adank DN, Raghavan R, Winder DG, Doyle MA.
eNeuro. 2023 Apr 14;10(4):ENEURO.0506-22.2023. doi: 10.1523/ENEURO.0506-22.2023. Print 2023 Apr.
Investigation of rodent drinking behavior has provided insight into drivers of thirst, circadian rhythms, anhedonia, and drug and ethanol consumption. Traditional methods of recording fluid intake involve weighing bottles, which is cumbersome and lacks temporal resolution. Several open-source devices have been designed to improve drink monitoring, particularly for two-bottle choice tasks. However, beam-break sensors lack the ability to detect individual licks for bout microstructure analysis. Thus, we designed LIQ HD (Lick Instance Quantifier Home cage Device) with the goal of using capacitive sensors to increase accuracy and analyze lick microstructure, building a device compatible with ventilated home cages, increasing scale with prolonged undisturbed recordings, and creating a design that is easy to build and use with an intuitive touchscreen graphical user interface. The system tracks two-bottle choice licking behavior in up to 18 rodent cages, or 36 single bottles, on a minute-to-minute timescale controlled by a single Arduino microcontroller. The data are logged to a single SD card, allowing for efficient downstream analysis. LIQ HD accuracy was validated with sucrose, quinine, and ethanol two-bottle choice tasks. The system measures preference over time and changes in bout microstructure, with undisturbed recordings tested up to 7 d. All designs and software are open-source to allow other researchers to build on the system and adapt LIQ HD to their animal home cages.
Nanoparticle STING Agonist Reprograms the Bone Marrow to an Antitumor Phenotype and Protects Against Bone Destruction.
Florian DC, Bennett NE, Odziomek M, Baljon JJ, Wehbe M, Merkel AR, Fischer MA, Savona MR, Rhoades JA, Guelcher SA, Wilson JT.
Cancer Res Commun. 2023 Feb 8;3(2):223-234. doi: 10.1158/2767-9764.CRC-22-0180. eCollection 2023 Feb.
Intraocular Sustained Release of EPO-R76E Mitigates Glaucoma Pathogenesis by Activating the NRF2/ARE Pathway.
Naguib S, DeJulius CR, Backstrom JR, Haider AA, Ang JM, Boal AM, Calkins DJ, Duvall CL, Rex TS.
Antioxidants (Basel). 2023 Feb 23;12(3):556. doi: 10.3390/antiox12030556.
Ocular stress enhances contralateral transfer of lenadogene nolparvovec gene therapy through astrocyte networks.
McGrady NR, Boal AM, Risner ML, Taiel M, Sahel JA, Calkins DJ.
Mol Ther. 2023 Apr 4:S1525-0016(23)00195-8. doi: 10.1016/j.ymthe.2023.03.035. Online ahead of print.
Efficient approximate signal reconstruction for correction of gradient nonlinearities in diffusion-weighted imaging.
Kanakaraj P, Cai LY, Yao T, Rheault F, Rogers BP, Anderson A, Schilling KG, Landman BA.
Magn Reson Imaging. 2023 Mar 23;102:20-25. doi: 10.1016/j.mri.2023.03.014. Online ahead of print.
Superficial white matter across development, young adulthood, and aging: volume, thickness, and relationship with cortical features.
Schilling KG, Archer D, Rheault F, Lyu I, Huo Y, Cai LY, Bunge SA, Weiner KS, Gore JC, Anderson AW, Landman BA.
Brain Struct Funct. 2023 Apr 19. doi: 10.1007/s00429-023-02642-x. Online ahead of print.
Structural disconnection relates to functional changes after temporal lobe epilepsy surgery.
Sainburg LE, Janson AP, Johnson GW, Jiang JW, Rogers BP, Chang C, Englot DJ, Morgan VL.
Brain. 2023 Apr 5:awad117. doi: 10.1093/brain/awad117. Online ahead of print.
Time-resolved correlation of distributed brain activity tracks E-I balance and accounts for diverse scale-free phenomena.
Nanda A, Johnson GW, Mu Y, Ahrens MB, Chang C, Englot DJ, Breakspear M, Rubinov M.
Cell Rep. 2023 Mar 24;42(4):112254. doi: 10.1016/j.celrep.2023.112254. Online ahead of print.
Characterizing browser-based medical imaging AI with serverless edge computing: towards addressing clinical data security constraints.
Dong C, Li TZ, Xu K, Wang Z, Maldonado F, Sandler K, Landman BA, Huo Y.
Proc SPIE Int Soc Opt Eng. 2023 Feb;12469:1246907. doi: 10.1117/12.2653626. Epub 2023 Apr 10.
Women want male partner engagement in antenatal care services: A qualitative study of pregnant women from rural South Africa.
Audet CM, Sack DE, Ndlovu GH, Morkel C, Harris J, Wagner RG, Seabi TM.
PLoS One. 2023 Apr 3;18(4):e0283789. doi: 10.1371/journal.pone.0283789. eCollection 2023.
Immune Profiling Reveals Decreases in Circulating Regulatory and Exhausted T Cells in Human Hypertension.
Alexander MR, Dale BL, Smart CD, Elijovich F, Wogsland CE, Lima SM, Irish JM, Madhur MS.
JACC Basic Transl Sci. 2023 Jan 4;8(3):319-336. doi: 10.1016/j.jacbts.2022.09.007. eCollection 2023 Mar.
CHIP Happens: Clonal Hematopoiesis of Indeterminate Potential and Its Relationship to Solid Tumors.
Reed SC, Croessmann S, Park BH.
Clin Cancer Res. 2023 Apr 14;29(8):1403-1411. doi: 10.1158/1078-0432.CCR-22-2598.
Cell and gene therapy for kidney disease.
Peek JL, Wilson MH.
Nat Rev Nephrol. 2023 Mar 27. doi: 10.1038/s41581-023-00702-3. Online ahead of print.
A working taxonomy for describing the sensory differences of autism.
He JL, Williams ZJ, Harris A, Powell H, Schaaf R, Tavassoli T, Puts NAJ.
Mol Autism. 2023 Apr 11;14(1):15. doi: 10.1186/s13229-022-00534-1.