New Publications: June 2023
Exploratory Multisite Magnetic Resonance Spectroscopic Imaging Shows White Matter Neuroaxonal Loss Associated with Complications of Type 1 Diabetes in Children.
Cai LY, Tanase C, Anderson AW, Patel NJ, Lee CA, Jones RS, LeStourgeon LM, Mahon A, Taki I, Juvera J, Pruthi S, Gwal K, Ozturk A, Kang H, Rewers A, Rewers MJ, Alonso GT, Glaser N, Ghetti S, Jaser SS, Landman BA, Jordan LC.
AJNR Am J Neuroradiol. 2023 Jun 1. doi: 10.3174/ajnr.A7895. Online ahead of print.
Background and purpose: Type 1 diabetes affects over 200,000 children in the United States and is associated with an increased risk of cognitive dysfunction. Prior single-site, single-voxel MRS case reports and studies have identified associations between reduced NAA/Cr, a marker of neuroaxonal loss, and type 1 diabetes. However, NAA/Cr differences among children with various disease complications or across different brain tissues remain unclear. To better understand this phenomenon and the role of MRS in characterizing it, we conducted a multisite pilot study.
Materials and methods: In 25 children, 6-14 years of age, with type 1 diabetes across 3 sites, we acquired T1WI and axial 2D MRSI along with phantom studies to calibrate scanner effects. We quantified tissue-weighted NAA/Cr in WM and deep GM and modeled them against study covariates.
Results: We found that MRSI differentiated WM and deep GM by NAA/Cr on the individual level. On the population level, we found significant negative associations of WM NAA/Cr with chronic hyperglycemia quantified by hemoglobin A1c (P < .005) and a history of diabetic ketoacidosis at disease onset (P < .05). We found a statistical interaction (P < .05) between A1c and ketoacidosis, suggesting that neuroaxonal loss from ketoacidosis may outweigh that from poor glucose control. These associations were not present in deep GM.
Conclusions: Our pilot study suggests that MRSI differentiates GM and WM by NAA/Cr in this population, disease complications may lead to neuroaxonal loss in WM in children, and deeper investigation is warranted to further untangle how diabetic ketoacidosis and chronic hyperglycemia affect brain health and cognition in type 1 diabetes.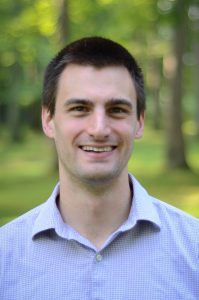 Differential Effects of Glutamine Inhibition Strategies on Antitumor CD8 T Cells.
Madden MZ, Ye X, Chi C, Fisher EL, Wolf MM, Needle GA, Bader JE, Patterson AR, Reinfeld BI, Landis MD, Hathaway ES, Muka JE, O'Neil RT, Karijolich J, Philip M, Rathmell JC.
J Immunol. 2023 Jun 21:ji2200715. doi: 10.4049/jimmunol.2200715. Online ahead of print.
Activated T cells undergo metabolic reprogramming to meet anabolic, differentiation, and functional demands. Glutamine supports many processes in activated T cells, and inhibition of glutamine metabolism alters T cell function in autoimmune disease and cancer. Multiple glutamine-targeting molecules are under investigation, yet the precise mechanisms of glutamine-dependent CD8 T cell differentiation remain unclear. We show that distinct strategies of glutamine inhibition by glutaminase-specific inhibition with small molecule CB-839, pan-glutamine inhibition with 6-diazo-5-oxo-l-norleucine (DON), or by glutamine-depleted conditions (No Q) produce distinct metabolic differentiation trajectories in murine CD8 T cells. T cell activation with CB-839 treatment had a milder effect than did DON or No Q treatment. A key difference was that CB-839-treated cells compensated with increased glycolytic metabolism, whereas DON and No Q-treated cells increased oxidative metabolism. However, all glutamine treatment strategies elevated CD8 T cell dependence on glucose metabolism, and No Q treatment caused adaptation toward reduced glutamine dependence. DON treatment reduced histone modifications and numbers of persisting cells in adoptive transfer studies, but those T cells that remained could expand normally upon secondary Ag encounter. In contrast, No Q-treated cells persisted well yet demonstrated decreased secondary expansion. Consistent with reduced persistence, CD8 T cells activated in the presence of DON had reduced ability to control tumor growth and reduced tumor infiltration in adoptive cell therapy. Overall, each approach to inhibit glutamine metabolism confers distinct effects on CD8 T cells and highlights that targeting the same pathway in different ways can elicit opposing metabolic and functional outcomes.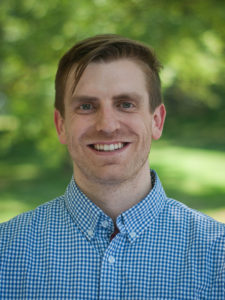 Immune profiling of murine cardiac leukocytes identifies Trem2 as a novel mediator of hypertensive heart failure.
Smart CD, Fehrenbach DJ, Wassenaar JW, Agrawal V, Fortune NL, Dixon DD, Cottam MA, Hasty AH, Hemnes AR, Doran AC, Gupta DK, Madhur MS.
Cardiovasc Res. 2023 Jun 14:cvad093. doi: 10.1093/cvr/cvad093. Online ahead of print.
Heart failure with preserved ejection fraction (HFpEF) is characterized by diastolic dysfunction, microvascular dysfunction, and myocardial fibrosis with recent evidence implicating the immune system in orchestrating cardiac remodeling. Here, we show the mouse model of deoxycorticosterone acetate (DOCA)-salt hypertension induces key elements of HFpEF, including diastolic dysfunction, exercise intolerance, and pulmonary congestion in the setting of preserved ejection fraction. A modified single cell sequencing approach, CITE-seq, of cardiac immune cells reveals an altered abundance and transcriptional signature in multiple cell types, most notably cardiac macrophages. The DOCA-salt model results in differential expression of several known and novel genes in cardiac macrophages, including upregulation of Trem2, which has been recently implicated in obesity and atherosclerosis. The role of Trem2 in hypertensive heart failure, however, is unknown. We found that mice with genetic deletion of Trem2 exhibit increased cardiac hypertrophy, diastolic dysfunction, renal injury, and decreased cardiac capillary density after DOCA-salt treatment compared to wild-type controls. Moreover, Trem2-deficient macrophages have impaired expression of pro-angiogenic gene programs and increased expression of pro-inflammatory cytokines. Furthermore, we found that plasma levels of soluble TREM2 are elevated in DOCA-salt treated mice and humans with heart failure. Together, our data provide an atlas of immunological alterations that can lead to improved diagnostic and therapeutic strategies for HFpEF. We provide our dataset in an easy to explore and freely accessible web application making it a useful resource for the community. Finally, our results suggest a novel cardioprotective role for Trem2 in hypertensive heart failure.
Corticostriatal beta oscillation changes associated with cognitive function in Parkinson's disease.
Paulo DL, Qian H, Subramanian D, Johnson GW, Zhao Z, Hett K, Kang H, Kao CC, Roy N, Summers JE, Claassen DO, Dhima K, Bick SK.
Brain. 2023 Jun 16:awad206. doi: 10.1093/brain/awad206. Online ahead of print.
Body composition assessment with limited field-of-view computed tomography: A semantic image extension perspective.
Xu K, Li T, Khan MS, Gao R, Antic SL, Huo Y, Sandler KL, Maldonado F, Landman BA.
Med Image Anal. 2023 May 27;88:102852. doi: 10.1016/j.media.2023.102852. Online ahead of print.
Baseline grey matter volumes and white matter hyperintensities predict decline in functional activities in older adults over a 5-year follow-up period.
Bolton CJ, Khan OA, Moore EE, Pechman KR, Taylor Davis L, Liu D, Landman BA, Gifford KA, Hohman TJ, Jefferson AL.
Neuroimage Clin. 2023;38:103393. doi: 10.1016/j.nicl.2023.103393. Epub 2023 Mar 29.
Cystic Fibrosis Reprograms Airway Epithelial IL-33 Release and Licenses IL-33-Dependent Inflammation.
Cook DP, Thomas CM, Wu AY, Rusznak M, Zhang J, Zhou W, Cephus JY, Gibson-Corley KN, Polosukhin VV, Norlander AE, Newcomb DC, Stoltz DA, Peebles RS Jr.
Am J Respir Crit Care Med. 2023 Jun 1;207(11):1486-1497. doi: 10.1164/rccm.202211-2096OC.
Results of Leveraging Pharmaceutical Patient Assistance Programs to Expand Access to High Cost Medications in a Student-Run Free Clinic.
Lee JJ, Sack DE, Kam S, Reed SC, Carew B, Lloyd C, Weaver EO, Miller RF.
J Community Health. 2023 Jun 7. doi: 10.1007/s10900-023-01240-6. Online ahead of print.
Genetically adjusted PSA levels for prostate cancer screening.
Kachuri L, Hoffmann TJ, Jiang Y, Berndt SI, Shelley JP, Schaffer KR, Machiela MJ, Freedman ND, Huang WY, Li SA, Easterlin R, Goodman PJ, Till C, Thompson I, Lilja H, Van Den Eeden SK, Chanock SJ, Haiman CA, Conti DV, Klein RJ, Mosley JD, Graff RE, Witte JS.
Nat Med. 2023 Jun;29(6):1412-1423. doi: 10.1038/s41591-023-02277-9. Epub 2023 Jun 1.