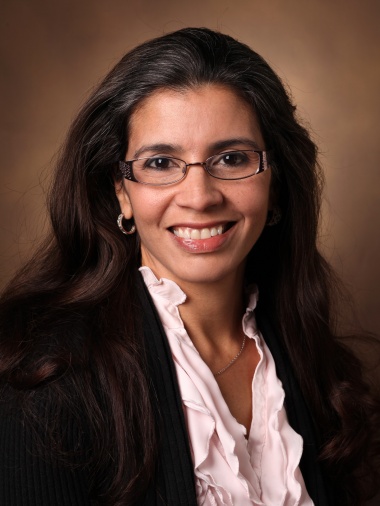 Lourdes Estrada, Ph.D.
Associate Director for Academic Programs & Operations, Medical Scientist Training Program
Associate Professor, Biochemistry
Co-Director, Immersion Phase Curriculum 2.0

---
Dr. Lourdes Estrada, Associate Professor of Biochemistry, serves as Associate Director of the MSTP. Dr. Estrada was raised in Puerto Rico, received her PhD in Pharmacology from the University of Michigan-Ann Arbor, and completed her postdoctoral training in pediatric genetics at the University of Michigan. In 2004, Dr. Estrada joined the Vanderbilt Department of Cancer Biology to serve as Scientific and Education Officer for a multidisciplinary team of scientists in the NCI-funded Center for Cancer Systems Biology at Vanderbilt (CCSB@V). As a medical school educator, Dr. Estrada has served as Co-Director of the Curriculum 2.0 Immersion Phase, a small group facilitator for case-based learning, and a Portfolio Coach. Dr. Estrada is responsible for the operational management of the MSTP including the overall management of student training, finances, scholarship, and alumni relations.  Dr. Estrada has been with the MSTP since 2016.
---