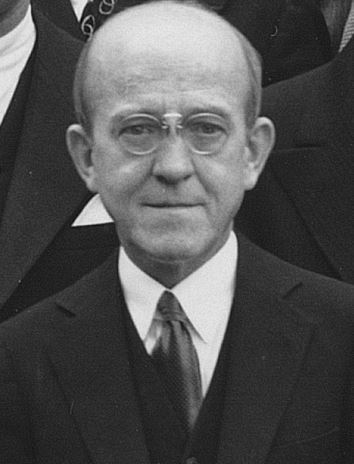 Oswald Theodore Avery, M.D.
---
Oswald Theodore Avery was born in 1877 in Halifax, Nova Scotia. Avery attended Colgate University, where he excelled in literature, public speaking, and debate, earning his BA in the humanities in 1900. In the absence of any scientific background or prior evidence of interest, after college Avery chose a career in medicine and entered the Columbia University College of Physicians and Surgeons in New York. He received his medical degree in 1904.
Avery moved in 1907 to laboratory work at the Hoagland Laboratory in Brooklyn, the first privately endowed bacteriological research institute in the United States. Avery initially worked on the bacteriology of yogurt, but soon developed an interest in tuberculosis after his mentor, Benjamin White, contracted a case. It was during this time that Avery established what his biographer René J. Dubos called the pattern of his career, the "systematic effort to understand the biological activities of pathogenic bacteria through a knowledge of their chemical composition." In 1923 he became a faculty member at the Rockefeller Institute, where he worked until his retirement in 1948. Avery was one of the first molecular biologists and was a pioneer in immunochemistry, but he is best known for his discovery in 1944 with his co-workers Colin MacLeod and Maclyn McCarty that DNA is the material of which genes and chromosomes are made. The Nobel laureate Arne Tiselius said that Avery was the most deserving scientist not to receive the Nobel Prize for his work. A lifelong bachelor, Avery moved to Nashville, Tennessee in 1949 to be near his brother, Roy, a bacteriologist at Vanderbilt University, and family, and died there of pancreatic cancer in 1955. He is buried in Nashville's Mount Olivet Cemetery.
Source: Wikipedia
---