Foundations of Health Care Delivery (FHD)
Foundations of Health Care Delivery: A Four-Year Journey of Systems-Level Thinking
You recognize the signs and symptoms listed in your textbooks— but how well do you know the health care system as a whole?
Treating patients effectively requires a working knowledge of the ins and outs of the larger health care environment, and that's where Foundations of Health Care Delivery (FHD) comes in.
In this four-year exploration, medical education experts will lead you on a journey to connect systems-level knowledge with real-life patient care at the bedside.
Where the Classroom Meets the Clinic
What does health care look like from a patient perspective? How do patients navigate the system to get the help they need? What barriers keep some individuals from seeking or getting care?
Rather than trying to squeeze the entire health care system into a single elective, FHD is woven into the fabric of each of your four years here. Each year provides a new lens on the American health care system, and the topics mirror your increasing clinical responsibilities so that you can give back to the clinical environment on a week-to-week basis as you grow.
Year 1: Get to Know the Clinic
While some students complete FHD through participation in the Vanderbilt Program in Interprofessional Learning, most take the Continuity Clinical Experience (CCX) pathway.
In CCX, you'll enter clinics in small groups with other M1 students and a faculty mentor to get to know the general setting for the history and physical exams. You'll work with real and standardized patients to develop professional manner and habits.
Year 2: Get to Know the Hospital
FHD2 introduces you to the ins and outs of the patient experience within a hospital setting, covering everything from medical translation to health care financing to transitions between care settings.
What does "high value care" really mean? How can I work towards health equity on an everyday basis? And when do I know if the health care system is performing correctly? Answer all these questions and more through this Year 2 course.
Years 3 & 4: Work and Communicate in Teams
As you take on more advanced clinical responsibilities during the Immersion Phase effective teamwork and leadership become even more important. In this FHD course, you'll talk about the advanced communication skills and interprofessional teamwork needed to provide the best care to your patients.
Plus, take time to conduct a mentored quality improvement project and discover the practical side of public health and prevention.
Years 3 & 4: Improve the Health Care System
What gaps remain in patient safety protocol? How could innovative health care policy bring needed resources and relief to patients? What role do physicians play in influencing health care economics? Discuss these questions and others like them in the final portion of FHD.
This conclusion to the four-year growth experience provides space for you to consider your role as a future physician-leader in the health care system as a whole.
From Day 1 of medical school all the way to commencement, FHD prepares you to be far more than an observer in the health care setting— you'll be a valued asset on the clinical team. No matter what setting you're studying in, you'll apply systems-level thinking to help real patients solve real problems.
FHD Leadership
Ryan J. Buckley, MD
Course Director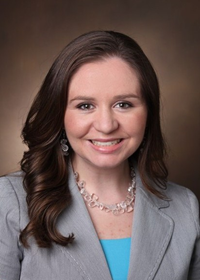 Heather A. Ridinger, MD, MHPE, FACP
Course Director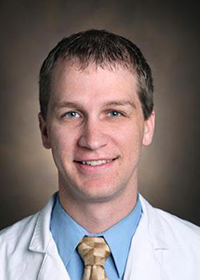 Kurt Smith, MD
Course Director
John Graves, PhD
Course Director
In your career you will deliver health care as a part of a larger health care system. FHD leadership can teach you elements of health systems sciences which will help you deliver care that is safe, timely, efficient, effective, equitable, and patient-centered.
Dr. Buckley provides expertise in innovation and the balances between patient safety and provider wellness. Dr. Ridinger can teach you techniques for patient-centered and team-based care. Dr. Smith will help you navigate the health care system by understanding transitions of care and health care settings. Dr. Graves focuses on how health policies and fiscal decisions shape the way we develop, deliver, and evaluate health care services.
Throughout your time at VUSM, these faculty leaders remain available to you for advice, feedback, and questions about how to provide high-quality patient care. The continuity clinic experience will help you apply classroom knowledge to clinical care while learning about the context of health care delivery.
Each of the course directors will help you understand broadly how health systems function and inspire you to transform health care as future leaders in medicine.