Scholarship and Other External Funding
The Department of Hearing and Speech Sciences at Vanderbilt currently has five active scholarships as well as a range of external funding from government training grants. There is no separate application process for scholarships and funding. All admitted students are considered for tuition assistance and every effort is made to match students with appropriate funding opportunities.
SCHOLARSHIPS
The Lindsay Sale Tinney Scholarship was established by Stu Tinney in memory of his beloved wife, Lindsay, who earned a Master of Science degree in Hearing and Speech Sciences from Vanderbilt in 1977, and a Doctorate in Education in Human Development from Vanderbilt in 1992. Lindsay served as an early interventionist and speech pathologist, facilitating federal grant programs for the Bureau of Education of the Handicapped The Tinney scholarship is offered to students pursuing careers as speech-language pathologists dedicated to helping those with communication disorders (see below).
The Freeman McConnell Scholarship was established in 2007 and named in memory of the founding director of the Bill Wilkerson Hearing and Speech Center and long-time chair of the Department of Hearing and Speech Sciences. McConnell is considered a founding father of audiology and stayed active in the life of the department until his death in 1989. These scholarships are awarded to graduate students in speech-language pathology and audiology.
The Thomas and Vickie Flood Scholarship in Childhood Hearing Loss was established by the Floods to support graduate students pursuing careers in pediatric hearing loss. Tom Flood is the chair of the Vanderbilt Bill Wilkerson Center Advisory Board and Vickie Flood is a nurse; both are devoted to improving the lives of children.
The Judith S. Gravel Scholarship was established in 2009 in memory of one of the department's most beloved alumni. Given Judy Gravel's passion for both pediatric audiology and international collaboration, The Judith S. Gravel Scholarship supports an international graduate student in pediatric audiology at Vanderbilt each year. Gravel graduated from the doctoral program at Vanderbilt University in 1985 and had a remarkable and productive career spanning close to three decades. Her contributions to the field of pediatric audiology were impressive and exemplary; much of her work provided a scientific basis for the identification and assessment of children with hearing loss. Gravel passed away in 2008.
The Mama Lere Scholarship is named for Valere Blair Potter, a Nashville philanthropist who helped fund the first early intervention program for children with hearing loss at the Bill Wilkerson Hearing and Speech Center in 1972. The scholarship goes to graduate students at Vanderbilt pursuing a career in pediatric deafness.
If you need to provide an address for sending your scholarship check to be applied to your tuition, please send it to the Office of Student Financial Aid and Scholarship, PMB 407810, 2309 West End Ave., Nashville, TN 37240-7810
---
OTHER FUNDING
Training grants from the US Department of Education, Maternal Child Health Bureau, and other sources are also available to support student tuition. Specific funding is available in childhood deafness, deaf/blindness, and Ph.D. training.
Vanderbilt Consortium LEND (Leadership Education in Neurodevelopmental Disabilities)
About LEND
Leadership Education in Neurodevelopmental and Related Disabilities (LEND) programs provide long-term, graduate level interdisciplinary training as well as interdisciplinary services and care. The purpose of the LEND training program is to improve the health of infants, children, and adolescents with disabilities. They accomplish this by preparing trainees from diverse professional disciplines to assume leadership roles in their respective fields and by ensuring high levels of interdisciplinary clinical competence.
For more information regarding Vanderbilt Consortium LEND, please visit: https://vkc.vumc.org/vkc/lend/ or contact Dr. Anne Marie Tharpe at anne.m.tharpe@vumc.org.
For more information, visit each program's specialty track pages (Au.D., MDE, or M.S.-SLP) or contact us at dhssgradstudies@vanderbilt.edu.
About Lindsay Sale-Tinney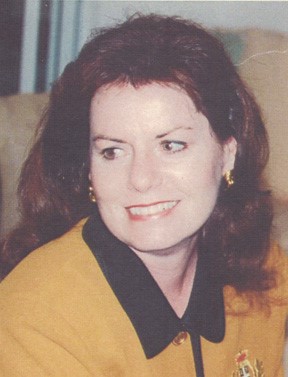 Dr. Lindsay Sale-Tinney was an accomplished angler, writer, magazine editor and businesswoman. She attended East Carolina University graduating with a Bachelor of Science Degree and then served an internship at Duke University for Speech and Hearing Pathology. Following her studies there she attended Vanderbilt University earning her Master of Science Degree and a PhD. She worked as a chief liaison for the Office of Child Development under Governor Ray Blanton.
Her entrepreneurial spirit motivated her to join the business world.  An accomplished horsewoman and community volunteer, Sale-Tinney was active with Maury Magic Riders and was solely responsible for acquiring a home for the riding therapy organization. She was the recipient of numerous awards, including the Susan B. Anthony Award, Woman of the Year, and Outdoor Photographer of the Year. Lindsay moved to Columbia, Tenn., with her husband Stu in 1988 and started Atlantic Pools. They built their dream home and horse farm known as Southwind Farms.
Lindsay's greatest loves were her family, showing horses, world travel, enjoying the outdoors and entertaining friends. From the moment Lindsay joined this world her life was a celebration. Her adventurous spirit touched lives not only here but also in her travels abroad. It is in that same spirit that we honor Lindsay with a scholarship in her name.
Students who qualify for the Lindsay Sale-Tinney scholarship will exhibit the same enthusiasm for knowledge and intervention for the disabled that was exemplified by Dr. Sale-Tinney.