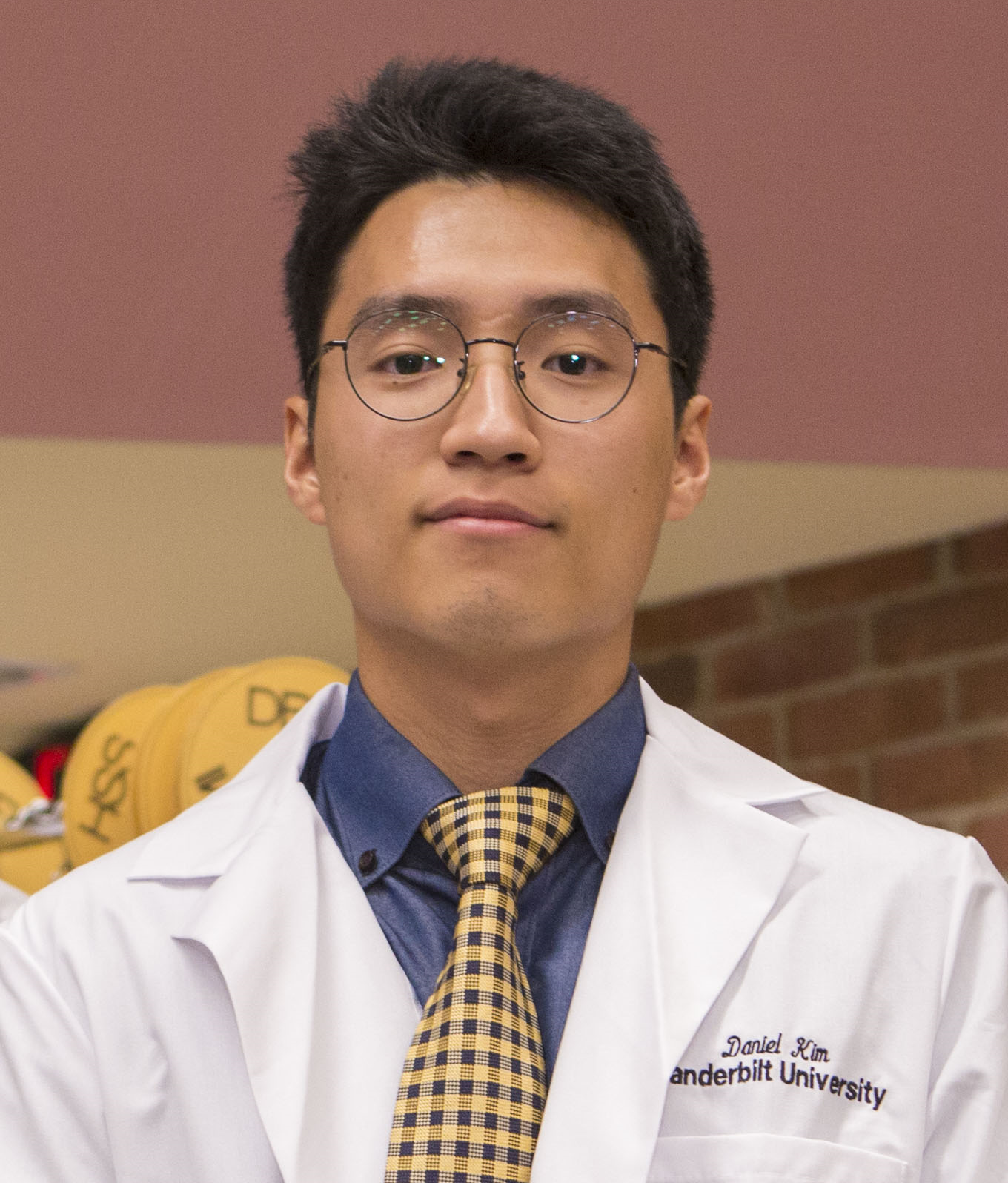 Daniel Kim
PhD Candidate

---
Speech Kinematics and Acoustics Lab, Principal Investigator: Dr. Antje Mefferd
Education: 
BS, Psychology, 2014, Boston College (Chestnut Hill, MA)
Ed.M, Mind Brain and Education, 2016, Harvard Graduate School of Education (Cambridge, MA)
Hobbies and interests:
Watching movies and Liverpool FC
Social Media:
Research description:
My research focuses on speech perception and the effects of neurological diseases on speech production. Specifically, I am interested in understanding the articulatory kinematics in dysarthria. My long-term goal is to contribute to motor speech disorders by gaining insights into the underlying mechanisms of dysarthria that can translate into clinical settings.
Publications:
Kim, D., Kuruvilla-Dugdale, M., de Riesthal, M., Jones, R., Bagnato, F., & Mefferd, A. (in press). Articulatory Correlates of Stress Pattern Disturbances in Talkers with Dysarthria.  Journal of Speech, Language, and Hearing Research.
Published Proceedings:
Kim, D., Diehl, S., de Riesthal, M., Claassen, D., & Mefferd, A. (2020). Dysarthria subgroups in talkers with Huntington's disease: Free classification versus feature-constrained classification. The Journal of the Acoustical Society of America, 148(4), 2582-2583.
---