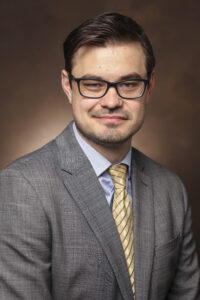 Ian Morton
PhD Candidate

---
Childhood Language and Literacy Lab, Principal Investigator: Dr. C. Melanie Schuele
Education: 
BA, English, University of California, Los Angeles (Los Angeles, CA)
MA, Communication Disorders, California State University, Los Angeles, (Los Angeles, CA)
Hobbies and interests:
Reading great books and following collegiate and professional basketball.
Research description:
I am investigating the roles that morphology and syntax play in the acquisition of academic language and the development of complex syntax. Specific areas of interest include how children with and without language impairment attend to the features of adult grammatical structures. I hope to collaborate in developing assessment measures of complex syntax and early academic language attainment.
---