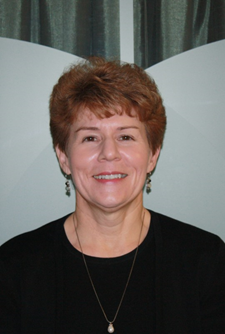 Lynn Hayes
Associate Professor, Hearing and Speech Sciences
Director of the Master's Program in Education of the Deaf

---
Education:
B.A., 1980, Lenoir-Rhyne College, NC
M.S., 1985, University of Wisconsin-Milwaukee, WI
Ed.D., 1991, University of Pittsburgh, PA
Biography:
Lynn Hayes, Associate Professor and Director of the Masters in Education of the Deaf program at Vanderbilt University, has a long history of working with children and adults with hearing loss. She directed the Hartley Family Center, an early intervention program for families with young children with hearing loss for eight years in the Greater Kansas City area. Employed by the University of Kansas Medical Center, Dr. Hayes was an associate professor and later Director of the Masters in Deaf Education program. She helped found the Visual Story reading program housed at the Kansas School for the Deaf. Dr. Hayes served as a vice principal of the Alabama School for the Deaf (ASD), a residential school for children 3-21 for seven years. In addition, she was the test coordinator for all state educational assessments for the Alabama Institute for the Deaf and Blind. She was a key participant in the development of an American Sign Language curriculum for high schools and universities in Alabama. Dr. Hayes has been a nationally certified interpreter for the deaf since 1985. She has presented papers at conferences throughout the United States and overseas. In addition, Dr. Hayes has published numerous journal articles and successfully administered grants at the local, state, and federal level.
---