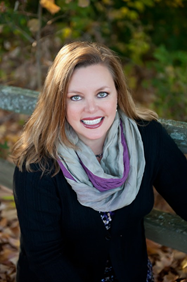 René Gifford
Professor, Hearing and Speech Sciences
Director, Cochlear Implant Program

---
: MCE South Tower
1215 21st Avenue South
Nashville, Tennessee - 37232
Education:
BA, 1995, Arizona State University, Tempe, AZ

MS, 1997, Vanderbilt University, Nashville, TN

PhD, 2003, Arizona State University, Tempe, AZ
Biography:
René H. Gifford, Ph.D, CCC-A, is a Professor in the Department of Hearing and Speech Sciences with a joint appointment in the Department of Otolaryngology. She is currently the Director of the Cochlear Implant Program at the Vanderbilt Bill Wilkerson Center in the Division of Audiology as well as the Director of the Cochlear Implant Research Laboratory. Her current research interests include combined electric and acoustic stimulation (EAS) with cochlear implantation, hearing preservation with cochlear implantation, preoperative prediction of postoperative outcomes, speech perception for adults and children with cochlear implants, and spatial hearing abilities of individuals with unilateral and bilateral cochlear implants. Dr. Gifford is currently the principal investigator (PI) on two NIH R01 grants centered on outcomes with cochlear implants.  Dr. Gifford has published nearly 100 peer-reviewed articles, multiple book chapters, and she authored a book in 2013 entitled "Cochlear Implant Patient Assessment: Evaluation of Candidacy, Performance, and Outcomes." She was the 2015 recipient of the ASHA Louis M. DiCarlo Award for Recent Clinical Achievement based on her work with hearing preservation implant recipients. She was a featured scientist on the National Public Radio, Science Friday broadcast entitled Breakthrough: Portraits of Women in Science—Hearing a Whole New World (aired live September 9, 2016). Video documentary and recorded live broadcast 
Finally, Dr. Gifford received a 2017 Chancellor's Award for Research, which recognizes excellence on the part of faculty for published research, scholarship, or creative expression. When not in the lab, clinic, or classroom, she enjoys spending time with her husband, three sons, and two dogs, as well as daydreaming about getting more sleep.
Teaches to AuD and PhD students.
---