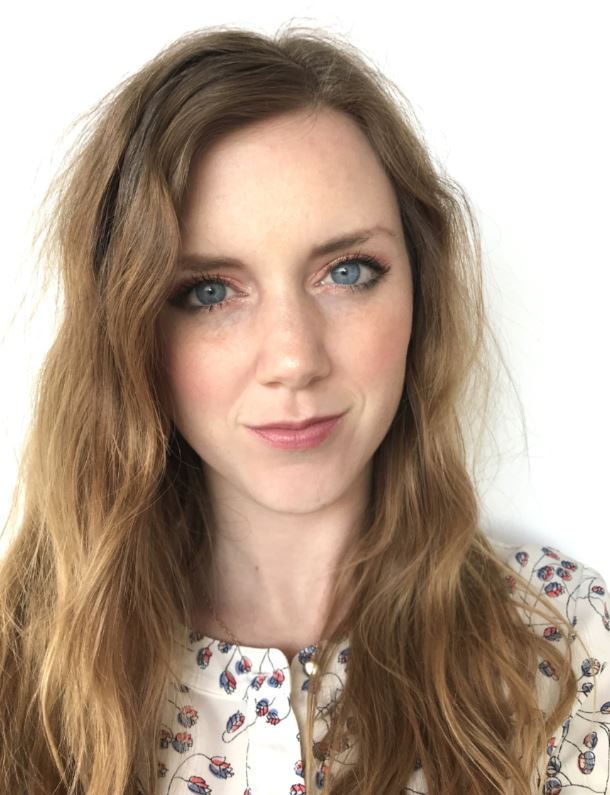 Sharice Clough
PhD Candidate

---
Education
BS, Behavioral Neuroscience; BA Spanish, 2015, St. Ambrose University (Davenport, IA)
MA, Speech-Language Pathology, 2018, University of Iowa (Iowa City, IA)
Hobbies
Reading, running, drawing, painting, cooking, cat cuddling, hiking
Research Description
Broadly, my research focuses on adults with neurogenic communication disorders, including acquired brain injury and aphasia. My work aims to (1) increase basic understanding of the neural mechanisms that support multi-modal communication and memory and (2) inform clinical assessment and treatment to improve specificity of rehabilitation and treatment outcomes for people with brain injury.
To this first aim, I focus on the contributions of the declarative memory system in using co-speech gesture to improve both communication and memory. These projects include investigating the role of the hippocampus to integrate multi-modal information and use gesture to enrich communication and learning.
My clinical research has focused on understanding the construct of fluency in aphasia and seeks to improve reliability of fluency assessment or people with aphasia (PwA). The goal of this project is to develop a more objective and reliable assessment tool that includes standardized measures of underlying components of fluency, including grammatical competence, lexical retrieval, and facility of speech production.
Social Media 
Publications
Gordon, J.K. & Clough, S. (2019). How fluent? Part B. Underlying contributors to continuous measures of fluency in aphasia. Manuscript submitted for publication.
Clough, S. & Gordon, J.K. (2019). Fluent or nonfluent? Part A: Underlying contributors to categorical classifications of fluency in aphasia. Manuscript submitted for publication.
Clough, S. & Hilverman, C. (2018). Hand gestures and how they help children learn. Front. Young Minds, 6, 29. doi: 10.3389/frym.2018.00029
Hilverman, C., Clough, S., Duff, M.C., & Cook, S.W. (2018). Patients with hippocampal amnesia successfully integrate gesture and speech. Neuropsychologia, 117, 332-338. https://doi.org/10.1016/j.neuropsychologia.2018.06.012
---