Director's Corner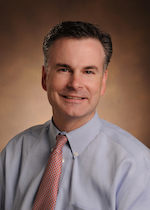 by Dr. Chris Williams (Vanderbilt MSTP Director)
This is one of my favorite times of the year. The seasons are changing, warmer weather has arrived, and outdoor activities ensue. Within the MSTP, the M1s have hit their stride, and the M2s have adapted to the dynamic nature of clinical medicine and the constantly changing teams on which they serve. The G2 half-time celebration is just around the corner as well as an increased tempo of thesis defenses as the later G-phase students prepare to return to the clinical phase, and of course, our M4s have recently matched, soon to end this phase of their training. I am incredibly proud of all that they have accomplished during their tenure in the MSTP, and they have earned their positions in excellent residencies through dedication and hard work. Their passion for science, discovery, and patient care, academic and research accomplishments, and leadership and service activities, contributed to their development as MSTP trainees, matching into terrific residencies, and laid the foundation for continued future success as physician-scientists.
It is important to recognize that our students meaningfully contribute to the Vanderbilt and Nashville communities by engaging in numerous service activities. I want to highlight one recent activity. The Vanderbilt Brain Institute recently hosted Brain Blast, an outreach STEM program that took place at the Nashville Public Library. The MSTP hosted a booth at Brain Blast and several of our students volunteered. My ten-year-old daughter has eagerly anticipated attending ever since she first became aware of it several months ago. She was asked to write a reflections piece on some aspect of her Spring break and she eagerly described Brain Blast. "I had the best spring break ever!… On March 16th my dad and I went to a science event called Brain Blast…I learned that there was a clock in our brains…Who would have thought that we had a clock in our brains? Not me!… My brain had a blast at Brain Blast!" Apparently, she was not the only one who enjoyed this activity, the event was packed. I am certain that at least a couple of budding scientists careers were launched that day!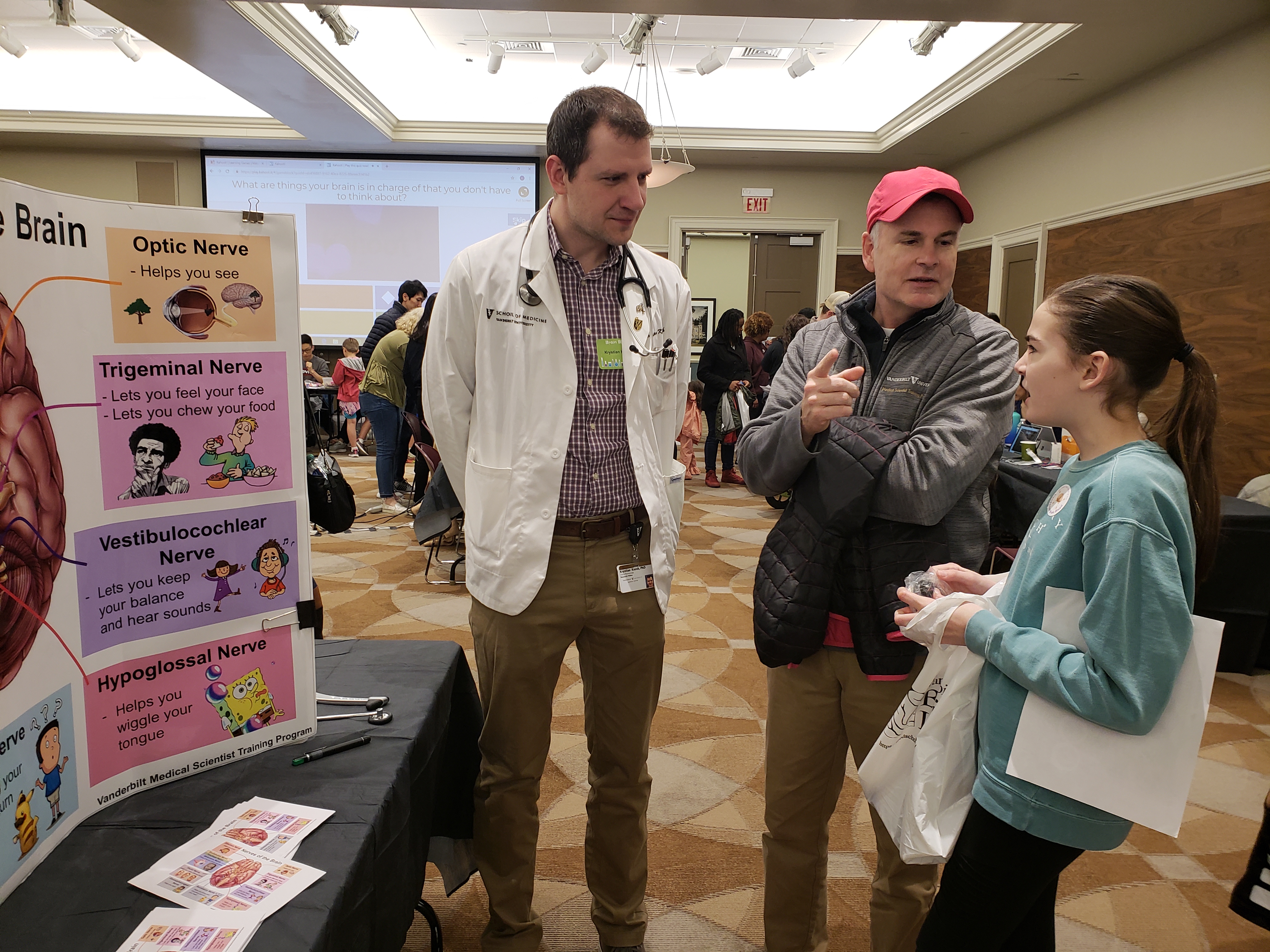 Our students are engaged in numerous service activities. But why serve? There is the obvious benefit to the recipient of volunteerism and the opportunity to grow and develop new skills. In addition, participation in voluntary service is "significantly predictive of better mental and physical health, life satisfaction, self-esteem, happiness, lower depressive symptoms, psychological distress, and mortality and functional inability." (Jerf W. K. Yeung, et al "Volunteering and health benefits in general adults: cumulative effects and forms", BMC Public Health 2018). Without doubt you have many competing interests for your time, including numerous professional development activities, personal relationships to nurture, and striving to live a healthy balanced life. Here is the viewpoint of graduating student J-N Gallant on what service during his time in the MSTP has meant to him. "I did not volunteer any of my time in college. I played football, hung out with my friends, and studied. I took no part in student government, organizations, or volunteer activities. I was a teaching, athletic, and laboratory assistant—for much needed money. When I joined Vanderbilt, I was introduced to myriad opportunities, of which Shade Tree Clinic (STC) stood out. Here was an intriguing opportunity to learn outside of the classroom. As an added bonus, anything I did benefited the community. I was hooked. It wasn't clear whether it was the learning or the giving, but I enjoyed the feeling of volunteering at STC. I sought out similar opportunities in the MSTP: I hosted interview weekends; served on countless committees; helped peers with grants; interviewed applicants—the list goes on. While each of these disparate activities enriched my life in unique ways, an underlying theme was service—to my community; the MSTP; my peers. I experienced tremendous personal growth taking part in all of these activities and am thankful for the MSTP providing all of these opportunities. I hope to continue giving back in the coming years as I complete my otolaryngology residency at Vanderbilt." Rest assured J-N, you are on the short list for an invitation to be an associate college advisor to the MSTP!
I appreciate the many hours of selfless service our students give to the MSTP, the medical school, and to the community. Together, helping to build a better program, school and society. I assure you that this is time well spent!