2019 Vanderbilt MSTP Retreat Recap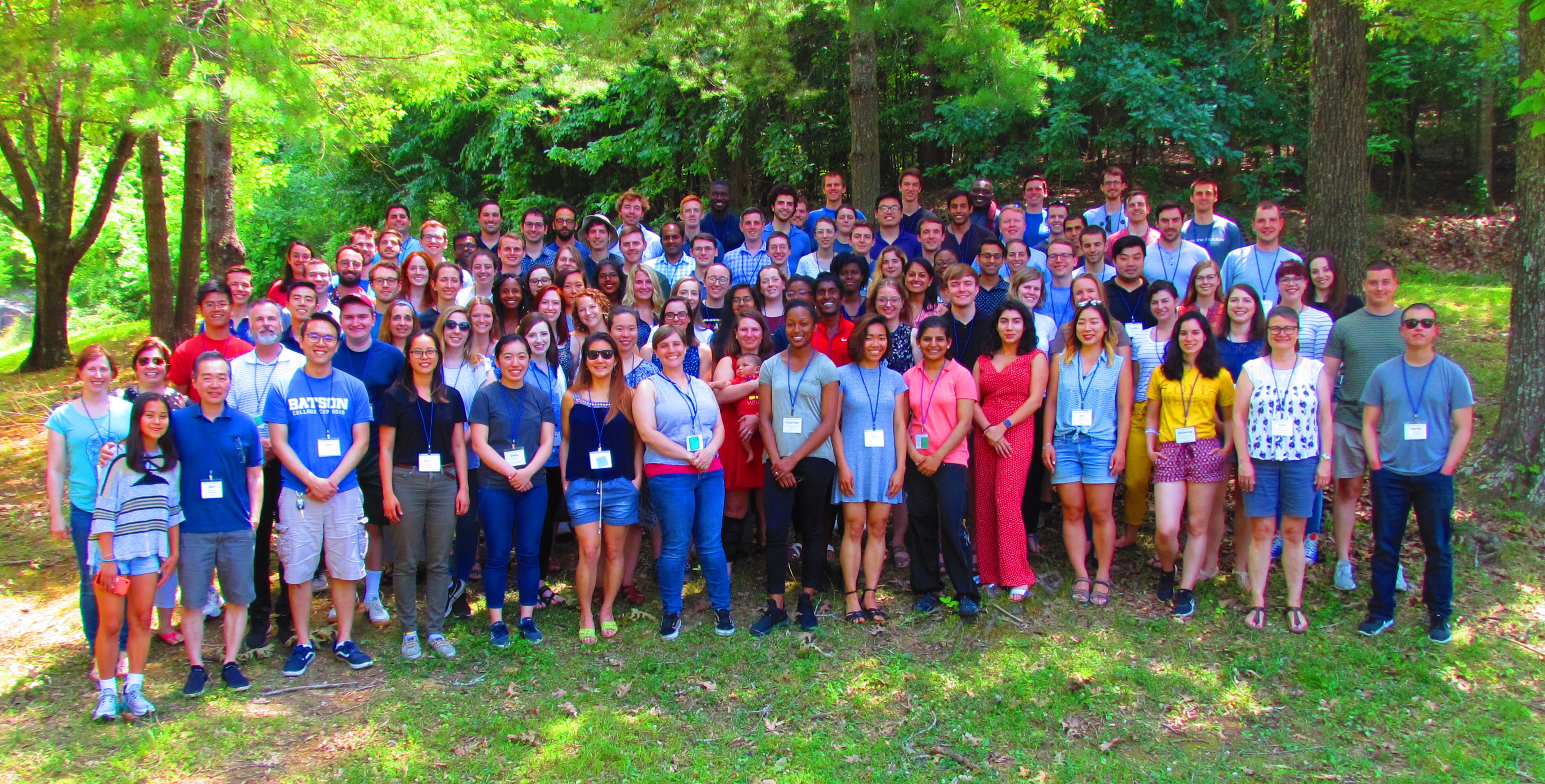 The rising G3 class was pleased to host the 2019 Vanderbilt MSTP retreat at Lake Barkley, KY. The weekend was filled with the customary community-building and science-sharing, but with a distinctive "G3 class flair." Some highlights:
Senior graduate students presented their thesis work in 3 minutes or less, followed by a poster session to allow for deeper engagement. 

Our keynote speaker, Ben Ho Park, MD, PhD, shared his career trajectory, framed as "Random Hits in Cancer and in Life," which offered a candid look at his career as a physician-scientist. 

The introduction of our incoming class and welcoming each of them into our college advising system with an expertly organized competition for the "Golden Pipette."

Goodpasture college ultimately took home the gold in a series of "Minute to Win It" games that included participants guiding cookies from their foreheads to their mouths without using their hands, twirling streamers around their arms as quickly as possible, and balancing dice on the end of a popsicle stick held by their teeth, to name just a few of the many unique talents on display. 

Two of our rising M4s, Katherine Konvinse and Kevin Graepel, shared wisdom and advice from their trajectories through the MD/PhD program. 

All of the rising M4 students wrote advice to their high school selves which adorned the walls paired with pictures of their high school selves. 

Students who had just finished the clinical clerkship year presented clinical cases paired with a piece of related scientific research. 

The annual retreat also offered space for reflection in the form of wellness breakout sessions on topics such as work-life integration, imposter syndrome and managing expectations. 
As always, retreat marks the transition of years, where M1s become M2s, G1s become G2s, etc, prompting a reflection on the previous year and the year ahead. A few favorite nuggets of wisdom from the weekend: "Ask for what you want/need. The worst anyone will say is no.," "Happiness equals reality minus expectations,"  and the evergreen "remember to wear sunscreen."
Many thanks to Kelsey McNew our G3 class retreat chair and the rest of the G3 class retreat organizing committee!