Alumni Profile: Nicholas Markham, M.D., Ph.D. ('14)
by Rachel Brown (G3)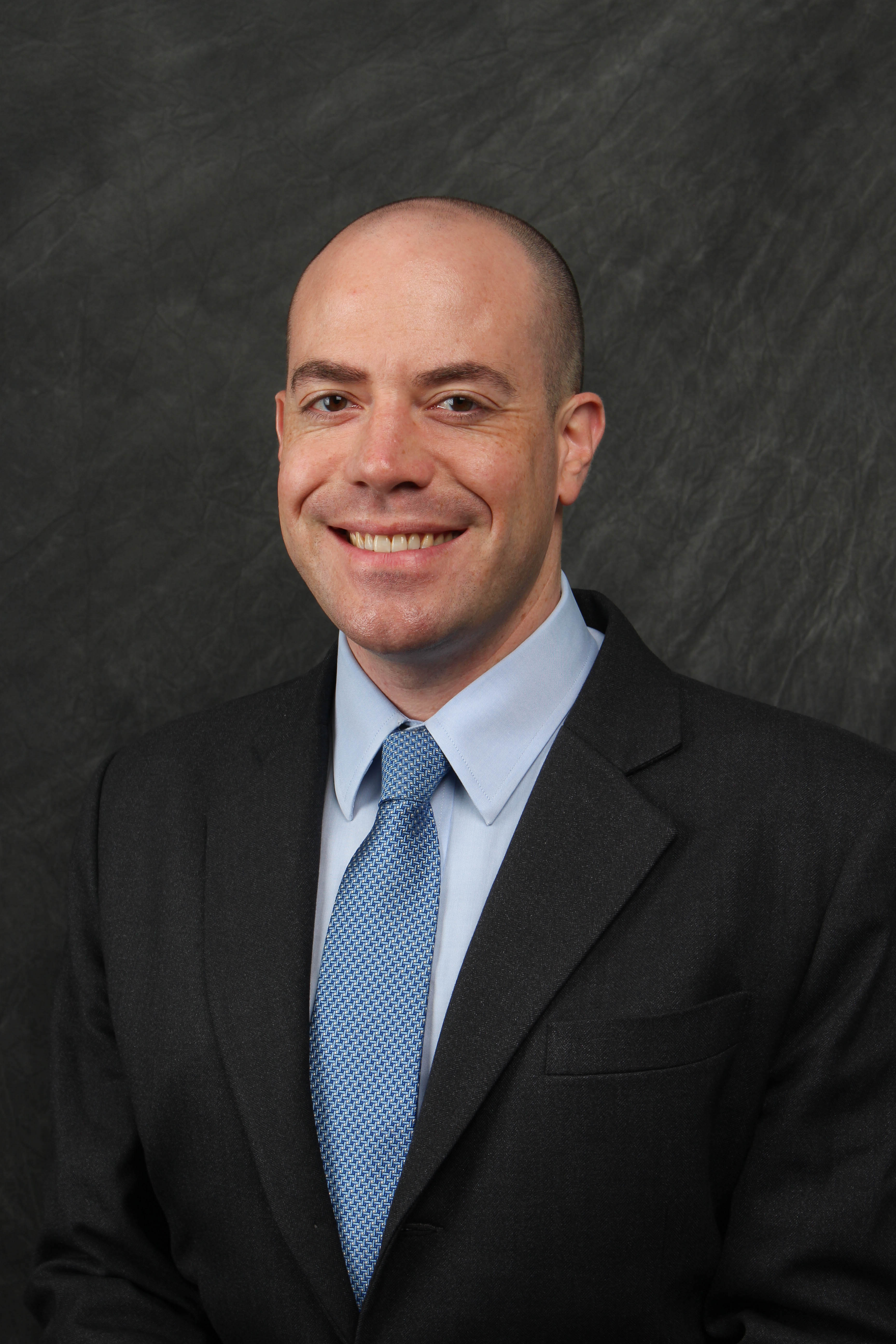 Dr. Markham is an alumnus of the Vanderbilt MSTP ('14) and currently in his fourth year of his Gastroenterology fellowship here at Vanderbilt. I sat down with Dr. Markham on a Friday morning to learn more about Dr. Markham's career path and glean some advice from someone who's made it to the other side. 
Becoming an MSTP trainee at Vanderbilt
Dr. Markham completed his undergraduate training at Colby College in Waterville, Maine. During the summers after his sophomore and junior years, he caught the research bug while working in a microbiology lab. He was then hired by Dr. David Bodine, a Colby alumnus, for a postbaccalaureate research position at the National Human Genome Research Institute. "I started looking into M.D.-Ph.D. programs when I learned that I could get paid to be a 'professional student,'" he said. 
His path to Vanderbilt was very serendipitous. Growing up in the suburbs of Indianapolis, Dr. Markham's next-door neighbor, Mrs. Morris, was like a "second mom" to him. Her daughter, Amy, went to Vanderbilt for medical school and ended up marrying Erik Musiek ('07), a Vanderbilt MSTP student. Once, when Dr. Markham was visiting his parents in his hometown, Mrs. Morris suggested that Dr. Markham visit Amy and Erik at Vanderbilt and explore the MSTP. 
Dr. Markham remembers meeting with Dr. Musiek's PI, the late Dr. Jason Morrow, who began the meeting by leaning back, crossing his arms, and asking "What are your MCAT scores?" before handing Dr. Markham his business card. "I thought Vanderbilt was really hardcore, and I didn't have a shot," said Dr. Markham. However, he received an interview and was accepted to the program, receiving a prestigious Canby Robinson scholarship. "Here was a place that didn't need me at all but wanted me anyway," he continued. "That's the best place to go. One can get a lot of confidence being at a place like that." 
Lessons learned during graduate school
While in the MSTP, Dr. Markham completed his Ph. D. in Cancer Biology in the lab of Dr. Albert Reynolds. He had lots of good advice for MSTP students based on the trials and tribulations of his Ph.D. training. The first lesson: Be open to entirely new systems and techniques, outside of the realm of your PI's lab. Dr. Markham's Ph.D. project was based on the observation that an isoform of p120, an adaptor protein and regulator of the adherens junction protein E-cadherin, that lacked the N-terminus, was unable to support cell transformation. Using a yeast two-hybrid screen, he identified and validated a protein that interacted with the p120 N-terminus, delta-interacting protein A (DIPA). DIPA and two of its family members all bound to the N-terminus of p120 and p120 family members. He spent several years gaining experience with basic cell biology techniques – making antibodies, cloning, and "every transformation and oncogenesis assay imaginable." However, he wasn't finding any phenotypes affected by this specific protein-protein interaction and realized he needed to look more broadly. He ended up collaborating with Dr. Joshua Gamse, a neuroscientist who studied N-cadherin. He found that overexpressing or knocking down DIPA led to a neural crest phenotype in zebrafish due to its role in maintaining the p120:E-cadherin interaction for the cyclical movement of neuroblasts – very different from the cancer biology project he originally set out on.
The second lesson: balance is key in picking projects. "Projects have to be a balance of low-risk, low-reward and high-risk, high-reward—just like diversifying an investment portfolio," explained Dr. Markham. Ideally, as a graduate student, you would have projects that are guaranteed publications, although maybe low impact. However, toward the second half of your Ph.D., you should only be spending 10-20% of your time on those "turn the crank" projects and devote more of your time to learning cutting-edge techniques and answering big questions. Sometimes, they might not pan out.
On that note, the third lesson: "Papers are always due, but they're also never due." As a graduate student, it's hard to navigate because ultimately your PI decides when a story is ready to be published, and they are considering other factors such as grants, tenure, and collaborations. However, it's important to understand when it's time to publish your story, even when it's not yet a Cell paper. "Games are won with base hits, not home runs," said Dr. Markham, quoting Dr. Hal Moses, former Director of the Vanderbilt-Ingram Cancer Center. 
Finally, Dr. Markham's fourth lesson: "It's important to have a committee that includes people who are not beholden to your PI." For instance, it was Dr. Markham's committee, particularly his Committee Chair Dr. Robert Coffey, who advocated for him to publish his data with the neural crest phenotype and return to medical school. Dr. Coffey has continued to mentor Dr. Markham throughout his fellowship training.
Choosing a specialty
Dr. Markham initially thought he would become an oncologist because he loved cancer biology and saw a logical intersection between patient care and research. The person who first suggested that Gastroenterology could be a good fit for him was our own fearless leader, Dr. Christopher Williams. One day, after a Cancer Biology seminar, Dr. Williams came up to Dr. Markham and told him that he should think about gastroenterology. He told Dr. Markham how much he enjoyed it and how it allowed him to achieve a good balance between research and clinic. As we know, Dr. Williams performs endoscopies once per week and attends on the inpatient consult service four weeks per year, giving him time to focus on his research.
Now that Dr. Markham is a fellow, his schedule is similar. "If you're a pediatric oncologist, and there's a sick kid who needs your help, you'll be pulled away from your research," he continued. "I used to think of the romantic idea of going back and forth between clinic and research, but that's not practical. You need to be focused on your research to develop it. You're competing with basic scientists devoting all of their time to science."
What's next for Dr. Markham
Toward the beginning of his Gastroenterology fellowship, Dr. Markham became interested in C. difficile colitis. Fecal microbiota transplants to treat the disease were becoming more common, and he found them fascinating. "What you're doing is something that nature has told us not to do – take one ecosystem and put it into another ecosystem," he said. "We've never seen that work in nature. Why does it work?" Despite the success of fecal transplants, one patient has recently died from post-treatment multidrug-resistant E. coli. "This is the Wild West of gastroenterology – we're playing with something that we really don't understand," added Dr. Markham. It has since been shown that sterile-filtered, bacteria-free stool may also work – so maybe it's not the bugs themselves, it's their metabolic byproducts or bacteriophages.
This got him excited about the pathogenesis of C. difficile infection. He plans to study how C. difficile toxins affect colonic tissue on a whole-tissue level under the mentorship of Dr. Borden Lacy, whose lab studies bacterial toxins at the molecular level, and Dr. Coffey, whose lab studies colon biology (specifically intestinal stem cells and cancer). He is excited to use EBC tools such as single cell RNA-seq, which has been pioneered by Dr. Ken Lau, and multiplex immunofluorescence. He'll be taking pieces from these two different worlds to create his own unique niche. He is currently applying for a career development award to support his research.
When he's not doing science or medicine
Dr. Markham has a son, age 6, and a daughter, age 3. "My kids and I spend a lot of time at greenways, splash pads, pools, and swimming holes. We're always putting together Legos and puzzles and reading books," he said. His son is starting Kindergarten this fall. "They're growing socially, emotionally, physically—I'm trying to figure out how to be a dad and grow with them."
Additionally, he likes to play music, brew beer, run, and go caving. He's also managed to carve time out of his busy schedule to play ice hockey regularly. Dr. Markham played hockey as a child from age five all the way through high school. He stopped playing in college, but when he moved to Nashville for medical school, an older medical student invited him to play in an adult recreational hockey league. He continued and even kept hockey equipment in his trunk at all times as a second-year fellow so that he could play at a moment's notice if called in to play as a substitute for one of the higher-level teams. He currently plays in the B League and 35 and Over League. Continuing with this hobby has been amazing for his mental and physical health throughout his training.
Dr. Markham can be found on the 10th floor of MRB-IV and loves to talk about science, family, and his training experiences. Make sure to introduce yourself if you run into him on campus!