MSTPastimes: Matt Madden's pick-up basketball
Vanderbilt medical school pick-up basketball is enjoying its fifth year at the recreation and wellness center. Everyone is welcome to play. Games are 12-2pm every Sunday. Email matthew.z.madden@vanderbilt.edu to join our weekly message GroupMe.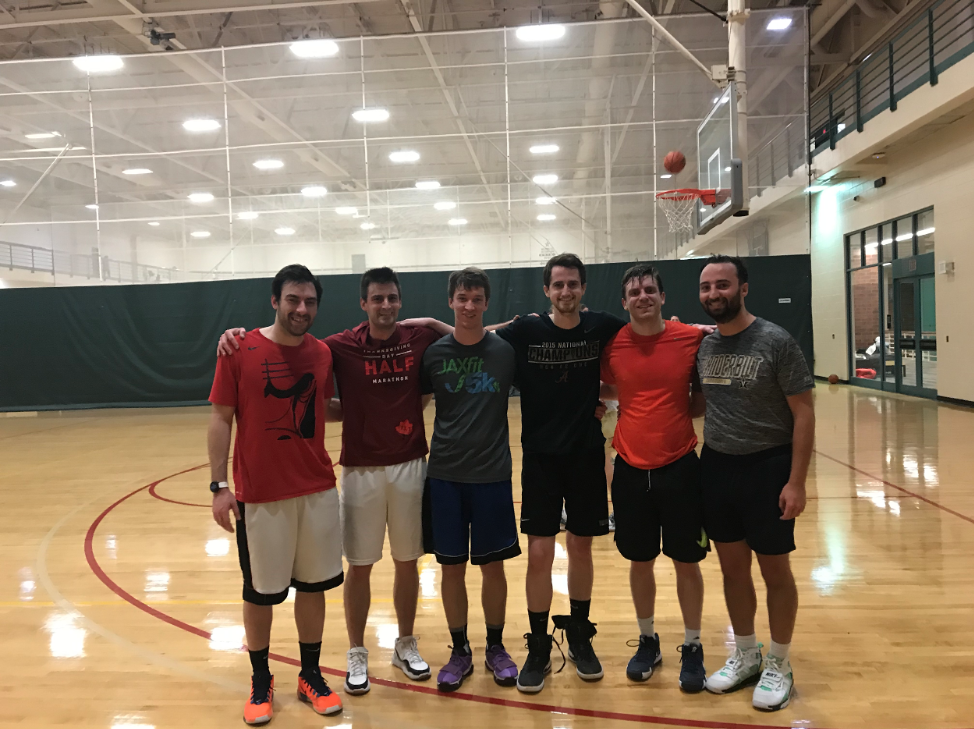 Pictured are Matt Wleklinski (G3), Matt Madden (G3), Matt Loberg (M2), Michael Raddatz (G3), Duncan Smart (G2), and Brad Reinfeld (G3).
If you would like to share your MSTPastime with us, please email us at mdphd@vanderbilt.edu.