MSTPublications: March 2020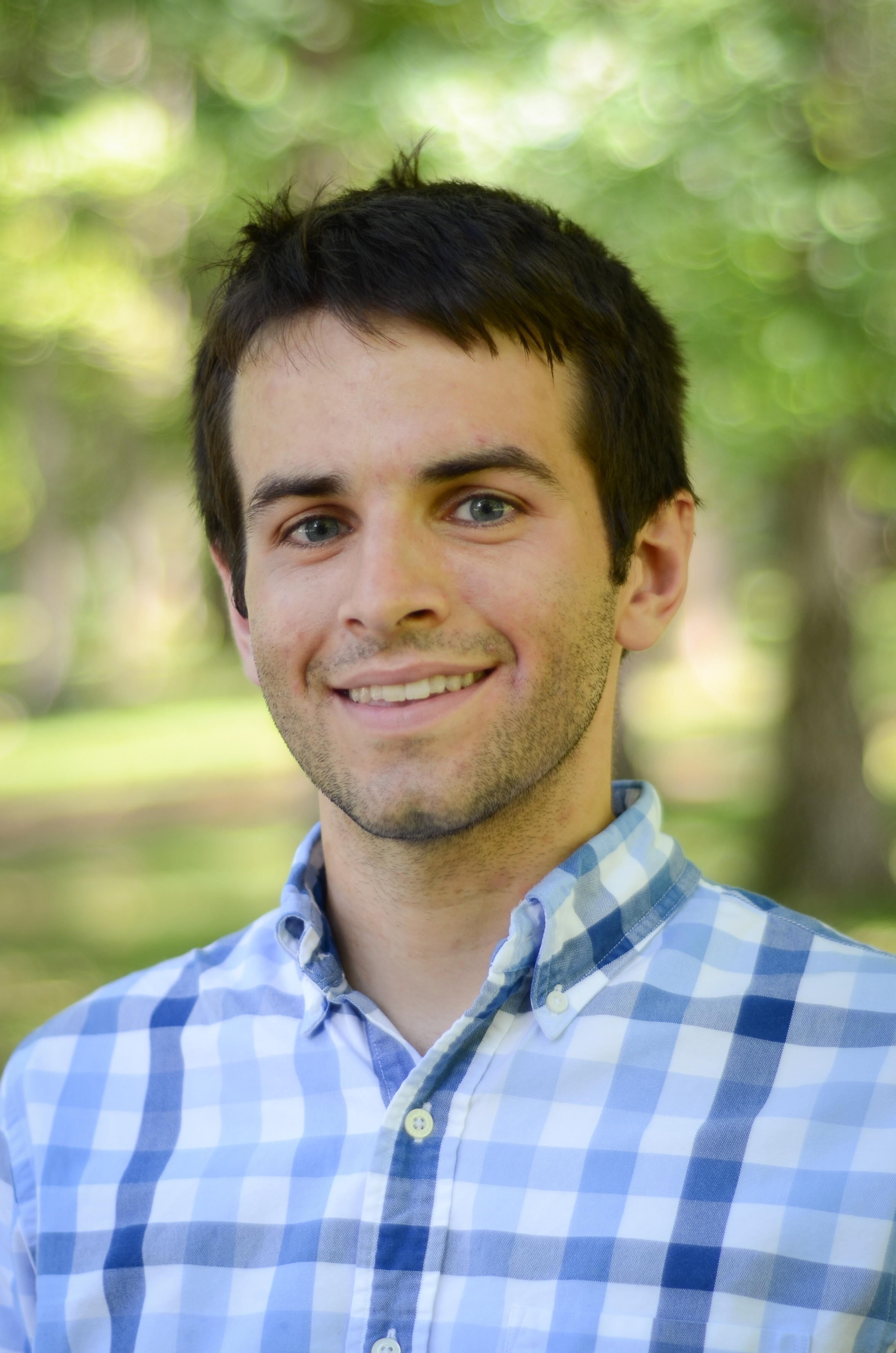 Lipopolysaccharide Induced Opening of the Blood Brain Barrier on Aging 5XFAD Mouse Model.
Barton SM, Janve VA, McClure R, Anderson A, Matsubara JA, Gore JC, Pham W.
J Alzheimers Dis. 2019;67(2):503-513. doi: 10.3233/JAD-180755.
The development of neurotherapeutics for many neurodegenerative diseases has largely been hindered by limited pharmacologic penetration across the blood-brain barrier (BBB). Previous attempts to target and clear amyloid-β (Aβ) plaques, a key mediator of neurodegenerative changes in Alzheimer's disease (AD), have had limited clinical success due to low bioavailability in the brain because of the BBB. Here we test the effects of inducing an inflammatory response to disrupt the BBB in the 5XFAD transgenic mouse model of AD. Lipopolysaccharide (LPS), a bacterial endotoxin recognized by the innate immune system, was injected at varying doses. 24 hours later, mice were injected with either thioflavin S, a fluorescent Aβ-binding small molecule or 30 nm superparamagnetic iron oxide (SPIO) nanoparticles, both of which are unable to penetrate the BBB under normal physiologic conditions. Our results showed that when pretreated with 3.0 mg/kg LPS, thioflavin S can be found in the brain bound to Aβ plaques in aged 5XFAD transgenic mice. Following the same LPS pretreatment, SPIO nanoparticles could also be found in the brain. However, when done on wild type or young 5XFAD mice, limited SPIO was detected. Our results suggest that the BBB in aged 5XFAD mouse model is susceptible to increased permeability mediated by LPS, allowing for improved delivery of the small molecule thioflavin S to target Aβ plaques and SPIO nanoparticles, which are significantly larger than antibodies used in clinical trials for immunotherapy of AD. Although this approach demonstrated efficacy for improved delivery to the brain, LPS treatment resulted in significant weight loss even at low doses, resulting from the induced inflammatory response. These findings suggest inducing inflammation can improve delivery of small and large materials to the brain for improved therapeutic or diagnostic efficacy. However, this approach must be balanced with the risks of systemic inflammation.
Development and Validation of an Electronic Medical Record Algorithm to Identify Phenotypes of Rotator Cuff Tear.
Gao C, Fan R, Ayers GD, Giri A, Harris K, Atreya R, Teixeira PL, Jain NB.
PM R. 2020 Mar 20. doi: 10.1002/pmrj.12367. [Epub ahead of print]
Targeting MYCN-expressing triple-negative breast cancer with BET and MEK inhibitors.
Schafer JM, Lehmann BD, Gonzalez-Ericsson PI, Marshall CB, Beeler JS, Redman LN, Jin H, Sanchez V, Stubbs MC, Scherle P, Johnson KN, Sheng Q, Roland JT, Bauer JA, Shyr Y, Chakravarthy B, Mobley BC, Hiebert SW, Balko JM, Sanders ME, Liu PCC, Pietenpol JA.
Sci Transl Med. 2020 Mar 11;12(534). pii: eaaw8275. doi: 10.1126/scitranslmed.aaw8275.
*Read more about this paper in the VUMC Reporter!
Harmonizing 1.5T/3T Diffusion Weighted MRI through Development of Deep Learning Stabilized Microarchitecture Estimators.
Nath V, Remedios S, Parvathaneni P, Hansen CB, Bayrak RG, Bermudez C, Blaber JA, Schilling KG, Janve VA, Gao Y, Huo Y, Lyu I, Williams O, Resnick S, Beason-Held L, Rogers BP, Stepniewska I, Anderson AW, Landman BA.
Proc SPIE Int Soc Opt Eng. 2019 Feb;10949. doi: 10.1117/12.2512902. Epub 2019 Mar 15.
An intracranial mass causing tumor-induced osteomalacia (TIO): Rapid and complete resolution of severe osteoporosis after surgical resection.
Colazo JM, Thompson RC, Covington NV, Dahir KM.
Radiol Case Rep. 2020 Feb 25;15(5):492-497. doi: 10.1016/j.radcr.2020.01.039. eCollection 2020 May.
Sciatic nerve injury model in rabbits: What to expect.
Farinas AF, Stephanides M, Kassis S, Keller P, Colazo JM, Thayer WP.
Lab Anim. 2020 Feb 18:23677219898481. doi: 10.1177/0023677219898481. [Epub ahead of print]
Hyperoxia Injury in the Developing Lung is Mediated by Mesenchymal Expression of Wnt5A.
Sucre JMS, Vickers KC, Benjamin JT, Plosa EJ, Jetter CS, Cutrone A, Ransom M, Anderson Z, Sheng Q, Fensterheim BA, Ambalavanan N, Millis B, Lee E, Zijlstra A, Königshoff M, Blackwell TS, Guttentag SH.
Am J Respir Crit Care Med. 2020 Feb 5. doi: 10.1164/rccm.201908-1513OC. [Epub ahead of print]
Factors associated with syrinx size in pediatric patients treated for Chiari malformation type I and syringomyelia: a study from the Park-Reeves Syringomyelia Research Consortium.
Hale AT, Adelson PD, Albert GW, Aldana PR, Alden TD, Anderson RCE, Bauer DF, Bonfield CM, Brockmeyer DL, Chern JJ, Couture DE, Daniels DJ, Durham SR, Ellenbogen RG, Eskandari R, George TM, Grant GA, Graupman PC, Greene S, Greenfield JP, Gross NL, Guillaume DJ, Heuer GG, Iantosca M, Iskandar BJ, Jackson EM, Johnston JM, Keating RF, Leonard JR, Maher CO, Mangano FT, McComb JG, Meehan T, Menezes AH, O'Neill B, Olavarria G, Park TS, Ragheb J, Selden NR, Shah MN, Smyth MD, Stone SSD, Strahle JM, Wait SD, Wellons JC, Whitehead WE, Shannon CN, Limbrick DD; Park-Reeves Syringomyelia Research Consortium Investigators.
J Neurosurg Pediatr. 2020 Mar 6:1-11. doi: 10.3171/2020.1.PEDS19493. [Epub ahead of print]
α2A-adrenergic heteroreceptors are required for stress-induced reinstatement of cocaine conditioned place preference.
Perez RE, Basu A, Nabit BP, Harris NA, Folkes OM, Patel S, Gilsbach R, Hein L, Winder DG.
Neuropsychopharmacology. 2020 Feb 19. doi: 10.1038/s41386-020-0641-z. [Epub ahead of print]
Challenges in the Discovery and Optimization of mGlu2/4 Heterodimer Positive Allosteric Modulators.
Fulton MG, Loch MT, Cuoco CA, Rodriguez AL, Days E, Vinson PN, Kozek KA, Weaver CD, Blobaum AL, Conn PJ, Niswender CM, Lindsley CW.
Lett Drug Des Discov. 2019 Dec;16(12):1387-1394. doi: 10.2174/1570180815666181017131349.
DYRK kinase Pom1 drives F-BAR protein Cdc15 from the membrane to promote medial division.
Bhattacharjee R, Mangione MC, Wos M, Chen JS, Snider CE, Roberts-Galbraith RH, McDonald NA, Presti LL, Martin SG, Gould KL.
Mol Biol Cell. 2020 Feb 26:mbcE20010026. doi: 10.1091/mbc.E20-01-0026. [Epub ahead of print]
Lower Left Ventricular Ejection Fraction Relates to Cerebrospinal Fluid Biomarker Evidence of Neurodegeneration in Older Adults.
Kresge HA, Liu D, Gupta DK, Moore EE, Osborn KE, Acosta LMY, Bell SP, Pechman KR, Gifford KA, Mendes LA, Wang TJ, Blennow K, Zetterberg H, Hohman TJ, Jefferson AL.
J Alzheimers Dis. 2020 Mar 2. doi: 10.3233/JAD-190813. [Epub ahead of print]
Chronic femoral diaphyseal osteomyelitis with radiographs initially concerning for Paget disease of the bone.
Reasoner SA, Colazo JM, Tucci J, Cates J, Dahir KM.
Radiol Case Rep. 2020 Jan 27;15(4):344-348. doi: 10.1016/j.radcr.2019.12.026. eCollection 2020 Apr.
Emergency Department Use Among Student-Run Free Clinic Patients: a Cross-sectional Study.
Sack DE, Chakravarthy R, Gerhart CR, Fowler MJ, Miller RF, Weaver EO, Vasilevskis EE.
J Gen Intern Med. 2020 Feb 27. doi: 10.1007/s11606-020-05743-z. [Epub ahead of print] No abstract available.
*Read more about this paper in the VUMC Reporter!
Recent Cardiovascular Research highlights from the Americas.
Smart CD, Madhur MS.
Cardiovasc Res. 2019 Feb 1;115(2):e22-e23. doi: 10.1093/cvr/cvy229.
Broad-spectrum suppression of bacterial pneumonia by aminoglycoside-propagated Acinetobacter baumannii.
Hood-Pishchany MI, Pham L, Wijers CD, Burns WJ, Boyd KL, Palmer LD, Skaar EP, Noto MJ.
PLoS Pathog. 2020 Mar 13;16(3):e1008374. doi: 10.1371/journal.ppat.1008374. [Epub ahead of print]
Molecular and tissue mechanisms of catecholaminergic polymorphic ventricular tachycardia.
Wleklinski MJ, Kannankeril PJ, Knollmann BC.
J Physiol. 2020 Mar 2. doi: 10.1113/JP276757. [Epub ahead of print]