Meet Stahlman-Thomas PSTP Associate College Advisor Dr. Justin Lo
by Camille Wang (G2)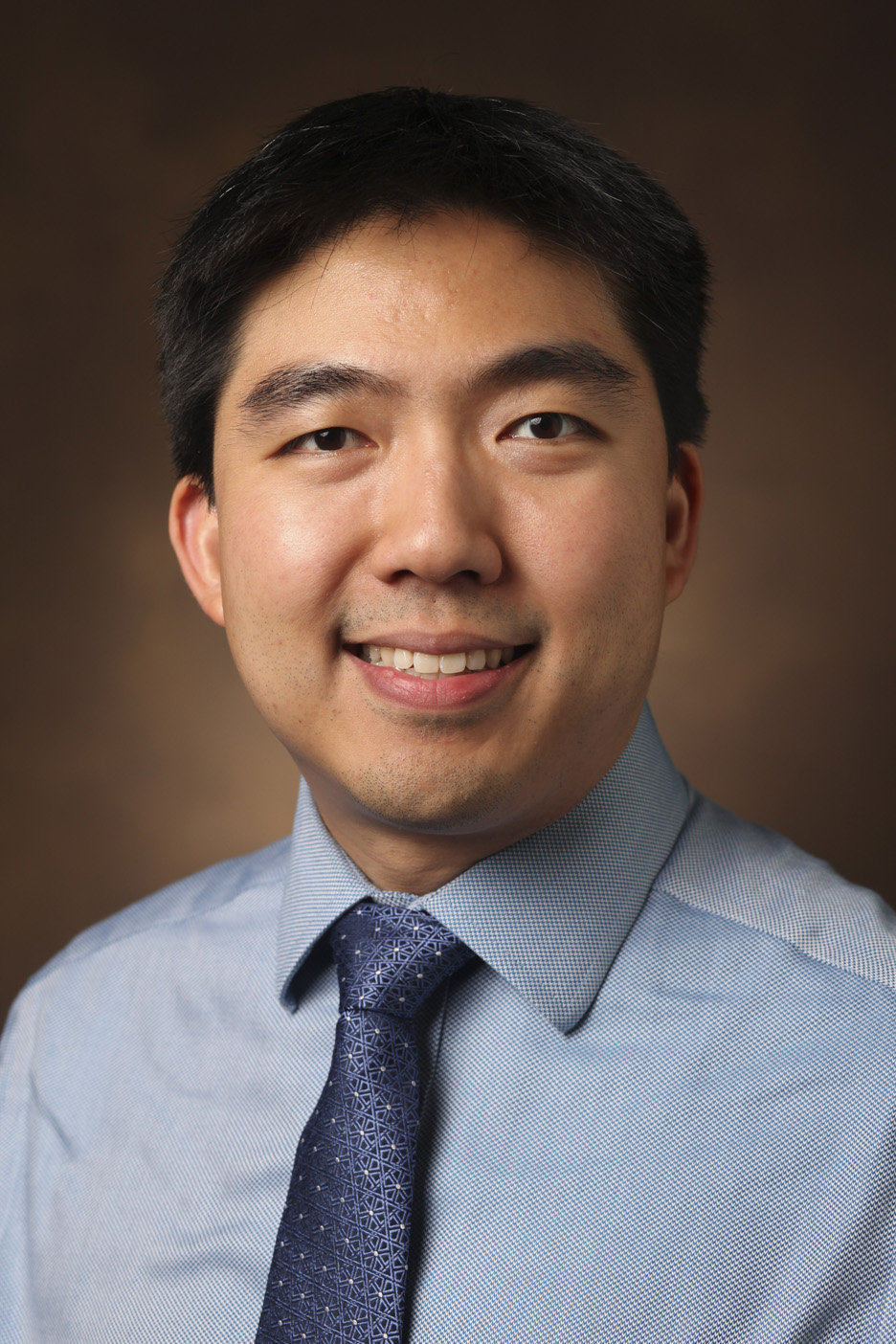 Justin Lo, M.D. Ph.D., is currently a second year fellow in clinical oncology, and he is conducting research with Dr. Craig Duvall in the department of Biomedical Engineering. He sat down with me to share his career path, what he's looking forward to as a new MSTP Associate College Advisor, and some of his personal interests.
Career beginnings
Dr. Lo grew up in North Carolina and moved to Boston for his dual undergraduate degrees in Biological Engineering and Music at Massachusetts Institute of Technology. It was during college that he decided he wanted to pursue both medicine and scientific research, as he wanted to have face-to-face contact with patients and directly apply science and technology to helping people. His drive and interest in these fields was furthered by his grandfather's diagnosis with cancer. Subsequently, he applied to and matriculated into the Harvard/MIT MD-PhD program, already thinking he wanted to pursue Oncology. 
 During his graduate years, he worked in the lab of Dr. Sangeeta Bhatia, M.D. Ph.D., where he worked on engineering peptide-siRNA nanocomplexes to break down physical barriers to pancreatic cancer drug delivery and target genes such as KRAS that have been very hard to target with small molecules. This went along with his longstanding interest in GI Oncology, and subsequently applied to Vanderbilt's PSTP as a fast track to Medical Oncology fellowship. 
Challenges along the MD-PhD pathway so far
"I will never forget what it felt like in second or third year [of graduate school] when I was having this dearth of usable results and where things didn't work as advertised," he explained when asked about memorable challenges along his career path. "And so I think those were some of the darkest times, when I questioned my pathway … thinking, 'I could have just been a doctor.' "
When asked what brought him back to research, so far as to join a PSTP, he responded, "Going back to the clinic, I remembered why I wanted to do research in the first place. One of my projects, a side project, was a self-titrating form of heparin. Every time I'd see somebody with a PTT of 199 and then it's 30, then 160, I'm like, 'What are you doing to this poor person who is never therapeutically anticoagulated?' And that has consequences. That can be preventable, and I know how to fix that. I think that when you realize that kind of thing, you think – I want to go back to the bench, I want to try it again." 
On being a new Associate College Advisor for Stahlman-Thomas
 He is excited at being able to share his expertise with younger students, especially being so close to their training stage.
"The head leadership is super supportive, but they are further away from the process and things have been rapidly changing. I [want to help make] sure that you guys have the support you need and the clinical experiences you need to make informed decisions on what you do," he said.
"[The MSTP students and I] are not all that separated; by the time we're done with our training, we're not going to be that different in our academic situations. Hopefully I can be a matchmaker for things or help some of these ideas see fruition. I certainly appreciated having people in my position reach out."
Some of the good advice he has received in the past from his mentors includes making sure to use one's time effectively.
 "It's possible to work extremely hard and get nothing done. If you're optimizing something that isn't even going into the paper, you get so obsessed with that, and that's all you do. Or read a whole ton but never actually test empirically whether it works or not. I think [it's important to make] sure that what you're doing at any given time is worth doing ."
Life outside of being a physician-scientist
Dr. Lo currently has a 3 month old child, Adrian, who he "find[s] very cute," though having a baby in the middle of the pandemic was certainly stressful. He has been finding silver linings such as working from home and spending more time with the baby. He moved to Nashville from Boston with his wife, who currently works in data science. He also appreciates how many faculty at Vanderbilt have children – "there's a lot of people here who are very family oriented but obviously top of their game with research and medicine."
In addition to his passions for medicine and research, he also plays the violin, creates art, and bakes/cooks. He had been playing with an orchestra in Nashville until it was suspended due to COVID. He also enjoys creating art, both in scientific illustrations and personal creations. "I had more covers where I was the illustrator than when my paper was on the cover," he laughed. "I remember this time when I had this really cool cover, but we got beaten out by a black hole …that's the life of a scientific illustrator I suppose." With his other art, he uses pen and markers. He also greatly enjoys cooking and baking, and he has been experimenting with different recipes as he is able to be at home more.
As an Associate College Advisor, he is very open for students to reach out.
"I'm always happy for people to reach out to me for anything. Sometimes the toughest parts of this path are not Medicine. Hopefully, I can be of service to people with [those issues] as well, because those can be equally daunting if not more. I've gone through car accidents – things like that are unexpected and can really derail things, so hopefully I can help out."